The Independent's journalism is supported by our readers. When you purchase through links on our site, we may earn commission.
19 best family board games: From timeless classics to ingenious newcomers
Fun, easy to grasp and – most importantly – entertaining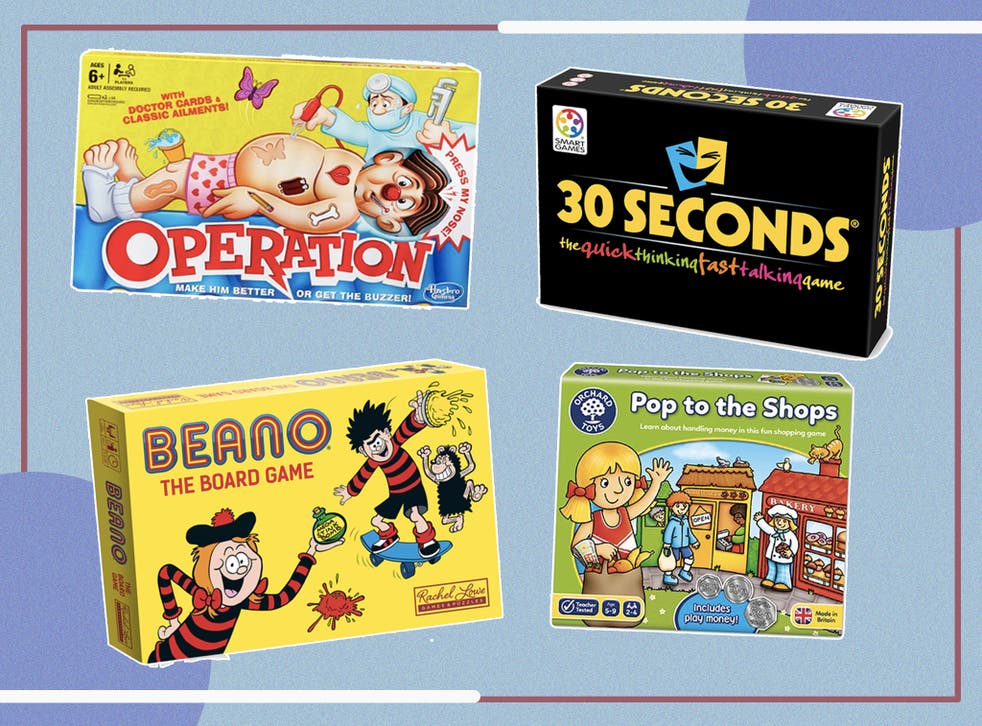 For some people, board games are a family staple and for others, they are only part of life during rainy holidays. Whatever your style, there are now options on the market for every kind of player.
One of the things that we like about so many games on the market is how they smuggle learning in through the back door. There is so much fun going on that little ones have no idea that their literacy, numeric, verbal reasoning and social skills are getting a proper workout.
How we tested
So, what makes for a brilliant family board game? Well, fun has to be right up there. It also has to be something that is easy to grasp – too many rules and caveats tend to cause issues and ultimately a drift in concentration among younger players. 
And we also think that an addictive game – one that no one ever wants to stop playing – is a pretty good sign. A strong educational leaning is always going to be a plus for parents too, especially for those who are finding homeschooling a challenge.
Games should also be built to last. Poor-quality components that rip, peel, sag or fray easily result in a short lifespan.
Read more:
All of the games in our round-up are well made, clever and offer plenty in the way of both fun and learning opportunities. Here are our favourites.
The best family board games for 2021 are:
The verdict: Family board games
A Game of Cat and Mouth wins for novelty, imagination and addictiveness – and that it appeals to all ages. But if you're looking for something more cerebral with an educational bent for younger children, Pop To The Shops is a brilliant introduction to board games. Herd Mentality's potential for chaos thanks to catering to up to 20 players makes it a hugely entertaining game for all.
Voucher codes
For the latest discounts on toys and activities, try the links below:
For some adult-friendly games to play when the little ones are tucked in, check out our round-up of the best board games for adults
Register for free to continue reading
Registration is a free and easy way to support our truly independent journalism
By registering, you will also enjoy limited access to Premium articles, exclusive newsletters, commenting, and virtual events with our leading journalists
Already have an account? sign in
Register for free to continue reading
Registration is a free and easy way to support our truly independent journalism
By registering, you will also enjoy limited access to Premium articles, exclusive newsletters, commenting, and virtual events with our leading journalists
Already have an account? sign in