10 best cycling glasses that will protect your eyes from the elements
Keep a clear focus as you ride with this trusty eyewear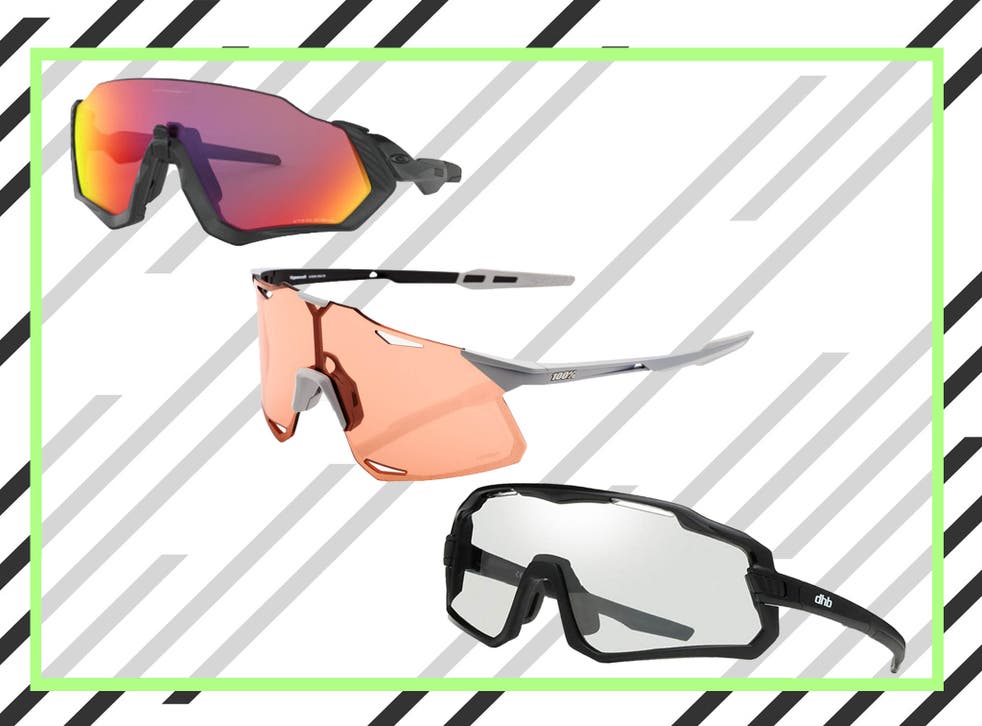 Don't wait until you've had a big fat bumble bee or chip of gravel strike you in the eye before you buy a pair of cycling glasses.
And it's not just flying insects and debris that they will keep at bay; they will also let you ride through rain and hail in safety and comfort.
Darker lenses will stop you squinting on summer days, while some lenses are even designed to increase contrast, making it easier to see the road ahead in low light.
As with ordinary specs, you can get photochromic lenses that adapt to changing light levels, while many have a hydrophobic coating that helps water and oils run off.
Modern polycarbonate lenses are designed not to shatter on impact, while decent frames will bend in a crash rather than snapping into sharp bits that could stick into your eyes or face.
Many sports glasses come with removable lenses, so you can swap them around depending on the weather.
And while some are wraparound styles aimed at giving you the maximum protection and view of the road, others are more traditional styles that you can wear off the bike too.
We have put in hundreds of miles on the road trying out a selection of the best designs on the market right now – from budget offerings through to cool, customisable models costing hundreds of pounds. Take a look and see what you think.
You can trust our independent reviews. We may earn commission from some of the retailers, but we never allow this to influence selections. This revenue helps us to fund journalism across The Independent.
FAQs
What type of lenses should I choose for cycling glasses?
Lenses come in a range of tints, colours and transmission categories, so it should be easy to find a pair which suit you. Lenses usually go from Category 1 to 4 with 4 being the darkest with the least light transmission. We would only recommend Category 4 lenses if you're riding in really bright conditions, for UK summers Category 2 or 3 should be just fine.
If you're just after glasses for eye protection, go for a pair with a clear lens, and if you often ride in dim conditions you could choose some low light specific ones as they can really brighten up murky conditions and increase contrast.
Some of the more expensive cycling glasses come with a choice of glass for both sunny and dull conditions.
Look out for handy features such as hydrophobic coatings that will repel water and oil, and make sure you buy from a reputable company to make sure they meet current safety standards and won't shatter into dangerous shards in the event of a crash.
What are photochromic lenses?
Photochromic lenses adapt to light conditions based on how much ultraviolet (UV) light they are exposed to. They should be transparent indoors where there is little to no UV but will darken considerably outside where UV levels are higher. This makes them a great choice if you like ride in a range of light conditions as they will darken as conditions get brighter.
What styles of frames are there?
There's been a movement towards bigger frames in recent years, just look at Oakley's flight jacket or POC's aim. However, if that style's not your thing, there are plenty of other options available, with some glasses being little more than a pair of arms and a nose piece that clip straight on to the lens, like the Smith attacks or the minimalist 100 per cent hypercrafts we tested.
Other cycling glasses use a more traditional arrangement of two separate lenses set into a rigid frame – like the Optilabs and the Raphas in our round-up. This type of frame is mostly seen in designs where you can't swap the lenses and is a good choice if you want a pair you can use off the bike too.
How to get prescription lenses for your cycling glasses?
If you struggle to see without glasses, then contact lenses are worth trying – although we know not everyone gets on with them. Some manufacturers can supply a small clip on device that sits at the bridge of the nose and holds a pair of prescription inserts – it works, but it isn't the coolest looking option. We've even seen stick on prescription lenses that fix to the back of a standard pair of sports glasses. Perhaps the easiest, and often cheapest option is to buy a pair of cycling specific frames with lenses made to your exact specification. A specialist optician such as Optilabs can test your eyes or make up a pair using a prescription supplied by your own optician.
The verdict: Cycling glasses
As we've said, the magnetic fittings on the arms or the Smiths make it a breeze to switch between lenses. Having a choice of both low light and dark versions made it almost like having two pairs of glasses in one.
If you're on a budget, dhb's vector photochromatic perform well in a range of light conditions. Exhibitionists will love the styling of the Roka matador, and if you need prescription lenses and don't want to try contacts you should take a look at the Optilabs pulse.
IndyBest product reviews are unbiased, independent advice you can trust. On some occasions, we earn revenue if you click the links and buy the products, but we never allow this to bias our coverage. The reviews are compiled through a mix of expert opinion and real-world testing.