The Independent's journalism is supported by our readers. When you purchase through links on our site, we may earn commission.
13 best women's sunglasses for every type of face shape
No good outfit is complete without a great pair of shades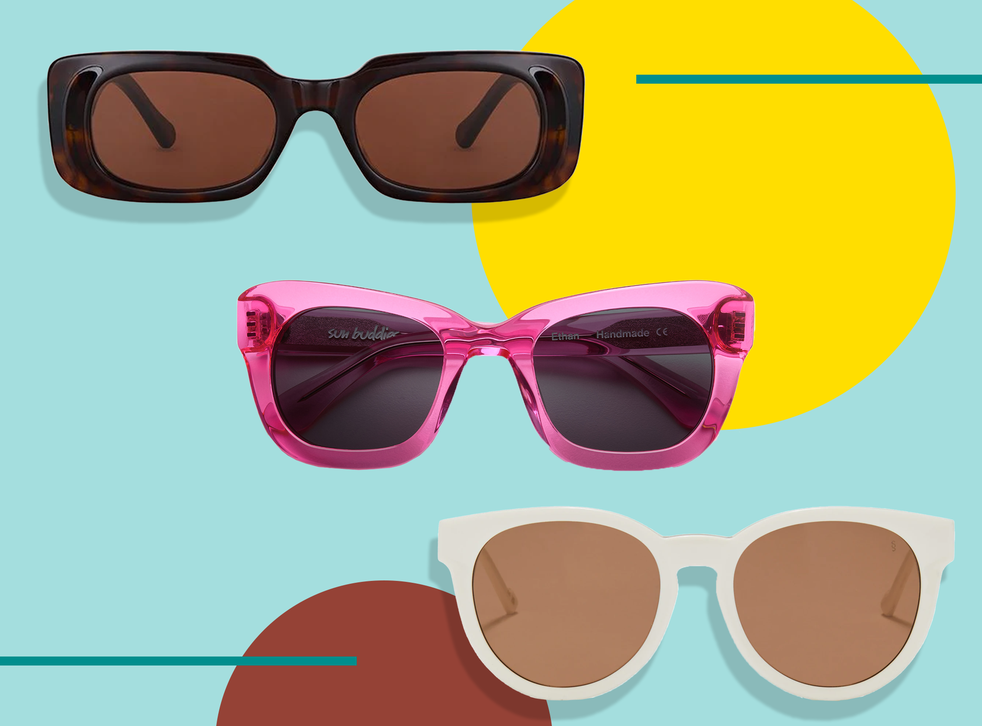 The power of a great accessory should never be underestimated – a standout pair of shoes add a statement to a dowdy outfit, while jewellery turns your look into something sparkly. But really, when outdoors, it's sunglasses that hold immense transformative powers.
As an integral part of any fashion aficionado's wardrobe (case in point: Anna Wintour's large, round designs and Karl Lagerfeld's dark black glasses), shades have become a sartorial staple. But finding the right pair for you is no mean feat, particularly when you consider different face shapes.
Toby Attdrige, head of product at sunglasses brand Taylor Morris, recommends that if you have a square face you should look for a "larger, rounded frame", which will soften the strong lines of the face. And if you have an oval face, it's "best to accentuate the natural elongated curve of the face by contrasting it with a completely round, wider frame."
However, "if you have a rounded brow and a softer jawline," Attdrige recommends that "you should always opt for a rectangular frame" because the "acute lines of the frames will give a balancing contrast and keep your face beautifully in proportion".
Last but not least, if you have a heart-shaped head – a face that is thinner at the bottom than it is at the top – Attdrige recommends that to fully accentuate this, you should "go for something which is wider at the top of the frame and thinner on the lower lip".
Read more:
In terms of designs to look out for, we think anything goes, and we'd always recommend opting for sunglasses that are timeless. But if trends are your main focus, rectangular silhouettes are seemingly everywhere, so too are bright and bold colours and futuristic designs.
Consider your search for the perfect pair of shades over because we think we've found the crème de la crème from the eyewear world. From high street picks to designer sunglasses, angular to round, there's something for every face shape.
Saving these for sunny days, we kept an eye out for trends, but also noted the need for each pair to be timeless, as we're all about investing in classics that will stand the test of time. Of course, it was important that they also provided the necessary protection to our eyes. These are the ones that shone brightest.
Register for free to continue reading
Registration is a free and easy way to support our truly independent journalism
By registering, you will also enjoy limited access to Premium articles, exclusive newsletters, commenting, and virtual events with our leading journalists
Already have an account? sign in
Register for free to continue reading
Registration is a free and easy way to support our truly independent journalism
By registering, you will also enjoy limited access to Premium articles, exclusive newsletters, commenting, and virtual events with our leading journalists
Already have an account? sign in