The Independent's journalism is supported by our readers. When you purchase through links on our site, we may earn commission. Why trust us?
Stress Awareness Month: These are the expert-recommended products that can help you feel calm
After a difficult year, these tools and exercises could be just the ticket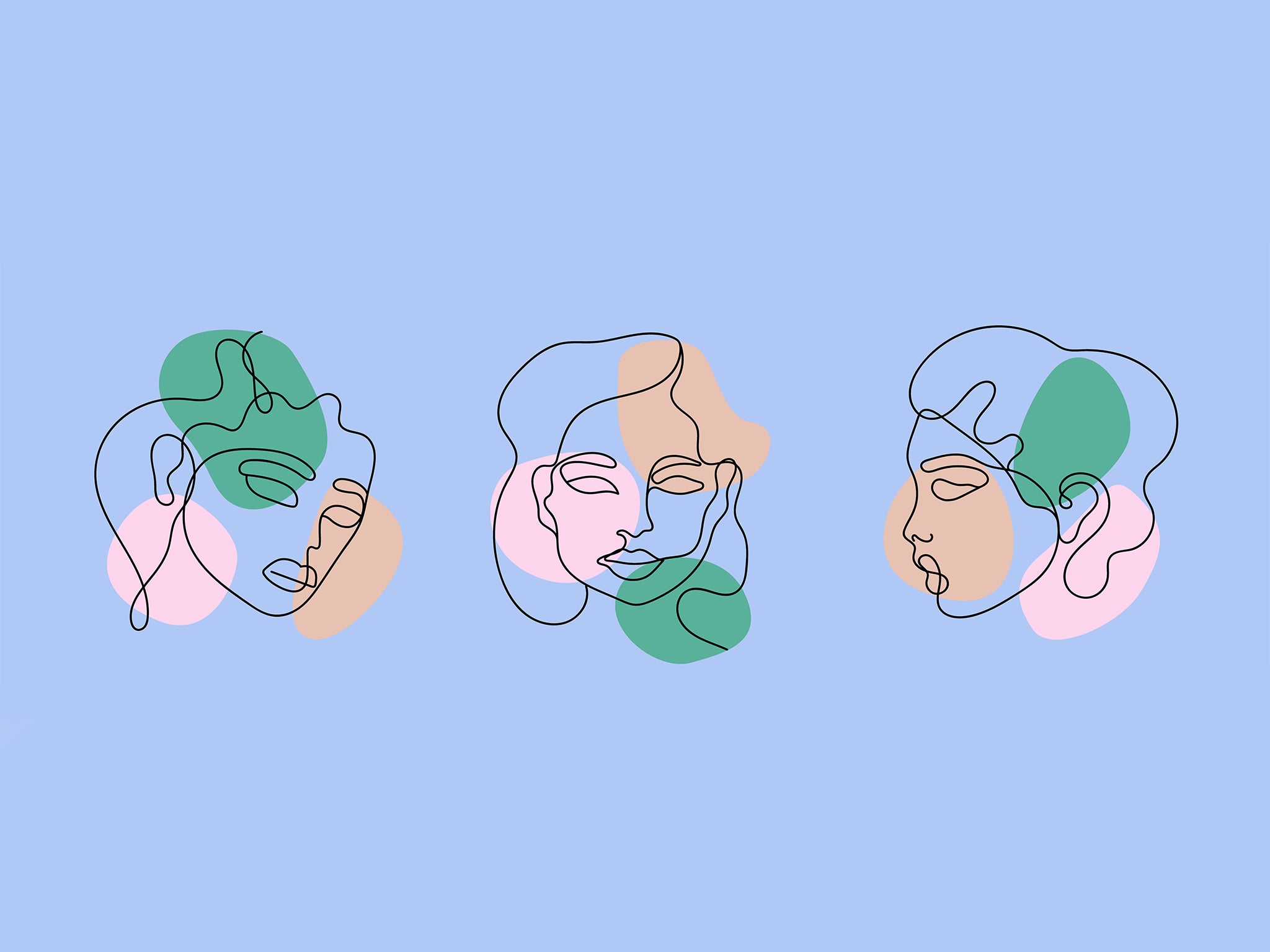 Managing stress and the situations caused by it is no easy feat, and whether it's work related or in your personal life, it can take a toll on your mental and physical health.
This past year has been particularly difficult due to the coronavirus pandemic and months on end spent living under lockdown.
Since 1992, April has been Stress Awareness Month, an annual event to raise public awareness of the causes of and cures for modern stresses.
The theme for 2021 is "regaining connectivity, certainty and control", following a survey of 2,000 British adults by the non-profit Stress Management Society, conducted with Huawei. This research showed that 65 per cent of people in the UK have felt more stressed since the first lockdown began in March 2020.
With the new challenges we are facing, from restriction fatigue to post-lockdown anxiety and balancing working from home with childcare, we could all use some help after a trying 12 months.
Read more:
So we've consulted the experts to share tools and resources that could help you manage stress.
"People manage their stress in lots of different ways," says Dr Sarita Robinson, of the school of psychology and computer science at the University of Central Lancashire. "It is important to actively focus on your wellbeing and look after your mental health like you would look after your physical health."
While these recommendations aren't one-size-fits-all, we hope within our guide you will find something that helps.
You can trust our independent round-ups. We may earn commission from some of the retailers, but we never allow this to influence selections. This revenue helps us to fund journalism across The Independent.
Mindfulness apps
Dr Rose Aghdami, a chartered psychologist and resilience specialist, explains that stress can cause many physical symptoms including headaches, stomach upsets, sleep problems, lowered sex drive, fatigue and chest pains as well as tension and aches and pains in your muscles.
"That's not all – stress can lower your immune system, so when you're stressed you can catch infections more readily," she says.
One tool she recommends is the Headspace app, which is free to download and then has a paid subscription model (from £9.99 a month, Headspace.com) which featured in our guide to the best mindfulness apps to help you keep calm. You can download it for iOS here or for Android here.
"It offers meditations and mindfulness and is now very well established and respected – I've recommended it to many of my clients and most of them find it very helpful," said Dr Aghdami.
Our tester found it to be a great choice for a beginner wanting to learn the essentials of meditation and mindfulness. The free subscription comes with a free 10-part "basics" course in three, five or 10-minute chunks that focus on breathing and checking in with how you feel. Registering for the premium service gives access to specialised meditations, with some specifically designed to help manage stress.
Dr Aghdami also runs a Facebook group for women called Calm, Confident + Resilient with Dr Rose Aghdami. This provides daily community support and motivation if you're struggling and need someone to talk to.
Spiers too recommends using mindfulness apps, citing the Calm app as an example, which also featured in our review. Our writer praised it for its exclusive music tracks engineered to help you focus, relax or sleep.
They particularly enjoyed "calm body" – a series of 10-minute guided videos on mindful movement – and "sleep stories", which are calming tales narrated by celebrities including Stephen Fry and Matthew McConaughey.
The app is free to download and offers a limited selection of programmes at no cost, but the premium subscription (£28.99 a year, Calm.com) offers the full library of services. You can download for iOS here or for Android here and there's a seven-day trial of the premium service available.
Journaling
Writing in a gratitude journal can help improve sleep and reduce anxiety, according to a 2011 study. Spiers also says that expressing gratitude can improve your mood. "People who regularly express gratitude for the positive things in their life are shown to be happier overall, leading to lower rates of stress and depression."
In our guide to the best notebooks, we loved these Moo Kate Moross journals (£19.99, Moo.com). This set has three different types; one blank for sketches, one lined with checkboxes for to-do lists and one lined for note-taking.
"With 60 pages of 'munken kristall' paper (which is very bright white) and four pages of brightly coloured 'GF smith colourplan' in the middle of each one, all thoughtfully sewn together with contrasting stitching, this is the perfect set for your next project, from first scribblings to final plans," said our reviewer.
Spier suggests writing about three things you are thankful for during the day and why, before bedtime. "Gratitude helps the release of dopamine and serotonin – two happy chemicals that make us feel good and blessed," she explained. Find out more in our guide to how to journal.
Sun lamps
A lamp that mimics natural outdoor light can help people manage low mood, explains Dr Robinson.
She recommends sitting in front of this Lumie bodyclock rise 100 (£79, Boots.com) for 30 minutes each morning, which can help provide the positive benefits of sunlight that we can miss out on.
"The light helps to keep your sleep pattern on track and is thought to increase the production of the 'happy hormone' serotonin," she explains.
The brand has also featured in our guide to the products the IndyBest team can't nod off (or wake up) without. We loved how it emits a gradual light that brightens at the time you set to wake up, alongside a gentle alarm sound, or you can gradually dim a bright room into darkness over 30 minutes to help you wind down.
"It makes getting to sleep and waking up so much more pleasant and chilled with no blaring noise from my iPhone jolting me awake. I can't recommend it enough if you're struggling to get out of bed in the mornings – £80 on an alarm clock may sound a lot but it really is worth every penny," we said.
Home devices
Dr Robinson recommends making the most of devices that help you to remain connected to loved ones, especially if you're separated due to lockdown and don't have a support bubble.
"Technology can never replace that hug from your mum but being able to call her on an Amazon Echo show (£44.99, Amazon.co.uk) is the next best thing, as we can reduce our stress level by sharing our worries with friends and family," she says.
Communicating how you feel is important, as Dr Robinson explains that social support is one of the most protective buffers to help us to manage our stress and anxiety.
Get outside
Dr Trudi Edginton, clinical psychologist and head of the department of psychology at City, University of London, explains it's completely natural that we're experiencing unprecedented levels of stress when faced with so much uncertainty, loss, lockdown restrictions and exhaustion when working from home.
"Many of us were not prepared for working from home and our home settings may not be ideal for working effectively," she said. "Some people may have to share space and resources, while managing their caring responsibilities, financial pressures and worries about the future."
Read more: 9 best yoga leggings and pants that are squat-proof
As such, she recommends establishing clear boundaries to create a healthy work-life balance, advising it's great to incorporate regular physical activity into your routine.
You can mark these times with a walk, yoga, running, cycling, swimming, or whatever your preference is, as, if you enjoy it, you'll see the most benefits and be more inclined to make it a regular part of your week.
If you're new to yoga, the simplest place to start is with a yoga mat, which will not only carve out your personal space but prevent you from sliding across the floor.
Topping our review of the best yoga mats was this Liforme yoga mat (£100, Liforme.com). It's spacious and has a grippy surface – even in the most intense hot yoga class our reviewer tried – while it is also longer and wider than most, and it sits right in the sweet spot for thickness.
What makes it so unique, though, is the grid system laid over the top to help you align yourself in poses. It's brilliant if having a teacher on hand for adjustments isn't possible.
For free, helpful guidance on nailing new poses, try Yoga With Adriene, one of the biggest yoga YouTube channels, fronted by instructor Adriene Mishler, who leads very straightforward sessions on her channel to her 8 million subscribers.
Ensure you're kitted out with the right kit so you are as comfortable as possible. In our guide to the best yoga leggings, we loved the Sweaty Betty Gary yoga pants (£80, Sweatybetty.com).
According to our reviewer: "They're beautifully soft, breathable and loose enough around the legs to feel entirely unrestricted during a class, but not so much that they get in the way (and the cuffed ankles mean they don't flap around)."
They're perfect if don't like skin-tight leggings, as our tester found they have a high, panelled waist that's form-flattering and feels secure. "They're pricey but the high quality will last you for years," they said.
If walking and running suit you more, ensure you have a comfortable pair of trainers to support your ankles.
In our guide to the best men's running shoes that enhance training and performance, the Saucony men's endorphin speed models (£155, Saucony.com) took the top spot, thanks to their clever design featuring a very responsive midsole and outsole, which our reviewer found provided plenty of bounce underfoot.
"Even with all these features, the endorphin speed is still a lightweight shoe (221g), which means it's very versatile and performed just as well when we tried to turn on the speed with some interval work as it did when we took it out for a long haul," they said.
For women, we'd recommend the Brooks adrenaline GTS 21 shoes (£120, Brooksrunning.com) which were chosen as our best buy product in our guide to the best running shoes for women that will really go the distance.
"Comfort is still king in this update, and the DNA Loft (a mix of Brooks' DNA foam, air and rubber) now runs all the way through the midsole, giving a responsive but highly cushioned ride. You're not going to break any speed records in this shoe but we'd happily do the majority of our miles in it. A newly designed upper hugs the foot nicely, but then we didn't have a problem with the previous one! It comes in a variety of widths – narrow, normal, wide and extra-wide," said our reviewer.
For more on stress and getting better rest, read our guide to the sleep products the IndyBest team can't nod off (or wake up) without