The Independent's journalism is supported by our readers. When you purchase through links on our site, we may earn commission.
10 best true wireless earphones and earbuds in 2020 that fit well, sound great, and stay connected
The Independent tested dozens of in-ear wireless headphones to give you a definitive answer on which one is the best for your needs.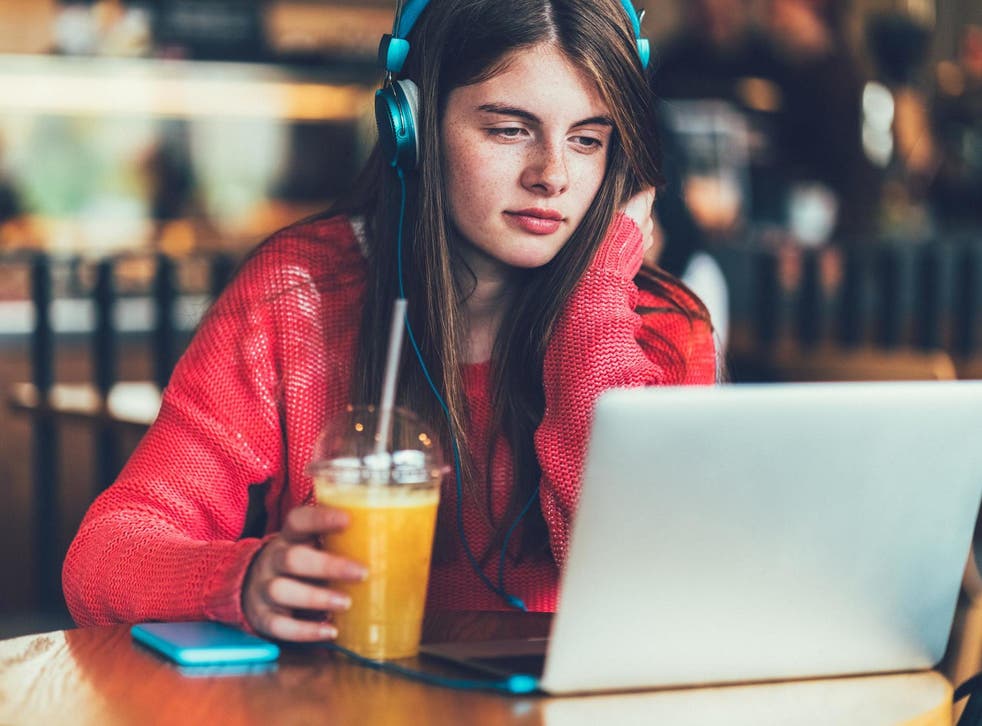 Wireless headphones give a great sense of freedom. But when it comes to the smallest headphones, the ones that are small enough to just pop into your ears, that sense of freedom is at its best.
Some in-ear headphones have a neckband to connect the two earphones, but others are what's called true wireless which are just two distinct earbuds and nothing else.
We've tested a range of true wireless earbuds for audio quality above all else, but also ease of use, extra features, battery life and comfort of fit.
Extra features include access to a smart virtual assistant, how easy it is to pause the music and noise-cancelling.
We tested each pair until they ran completely flat on multiple occasions.
You can trust our independent reviews. We may earn commission from some of the retailers, but we never allow this to influence selections, which are formed from real-world testing and expert advice. This revenue helps us to fund journalism across The Independent.
Seamless integration with Apple devices, works with all phones

Siri enabled, activate by saying "Hey, Siri"

5 hour battery life
True wireless earbuds became big business when Apple released its AirPods in 2016. Tiny but capable, AirPods are now on to their second generation, with the release of Apple's AirPod Pro. The small white buds look like they might fall out but in fact are a good fit for most ears, even when you're exercising.
Although they work with any phone, the seamless integration with Apple devices is spectacular: open the case and a message flashes up on the iPhone screen to show battery level, for instance. Pairing is instantaneous and easily switched between Apple devices as you need them.
Audio quality is excellent and extra features are enjoyable. Say, "Hey, Siri", and the virtual personal assistant is summoned to answer your questions or change track and so on. Take one airpod out of an ear, so you can talk to someone, and the music pauses automatically, resuming when you place the bud back in your ear.
The case charges the AirPods: the buds themselves have a five-hour charge, then another 19 hours of battery life in the case. If the buds are flat, a 15-minute charge gives three hours of listening time.
A version with an optional case is available which is wireless-chargeable. Place the case on a wireless charging pad to charge the case without plugging in a cable.
Noise cancelling

3-hour battery life

18-hour recharge in case
The latest earbuds from Sony include something special: noise-cancelling. This is a feature regularly found on over-ear headphones but rare in the smaller version, not least because it needs a bigger battery than many earbuds offer.
It's also to be found in the Libratones below. In-ears often have useful noise isolation by fitting the ears tightly but noise-cancelling adds an electronic effect; it uses a microphone to measure ambient noise and this noise is then reversed in phase and fed back into the earpieces.
The out-of-phase "anti-noise" cancels the real noise. Sony's earbuds make the most of this effect and sound great. The fit is good – place in the ear and twist to get them just right. Although they don't feel as snug a fit as Apple's airpods, they held in place happily enough.
The case, which contains a battery to recharge the buds, is slick and effective, with magnets inside which the earbuds find easily. They snap into place satisfyingly. Remove one and Bluetooth is turned on automatically to begin the pairing process. The case comes with several sizes of ear tip so you can find the size and feel you prefer. Battery life is three hours in the earbuds plus 18 hours in the case.
Comes in multiple colors

Companion Bose App: find lost earbuds

5-hour battery life
There's plenty of oomph to the Bose earbuds, with a really satisfying and inviting sound to them. A mostly comfortable fit delivers a decent seal to help the music sound even better. The companion app for iPhone and Android handsets helps make the pairing process quick and easy. If you mislay these earbuds, you can find them again using the smartphone app which will show them on a map and sound a here-I-am signal if they are nearby.
A recent software update has fixed a previous issue where one bud would lose connection to the other occasionally. Battery life is five hours plus another 10 from the case (which has a row of five LEDs to show battery charge status). Choose from black, midnight blue, bright orange or ultraviolet.
Seamless integration with Apple products but works with all devices

Siri enabled: Activate by saying "Hey Siri" if connected to an Apple device

9-hour battery life
Beats is now a part of Apple, so it's no wonder that these new earbuds pair effortlessly and effectively with Apple products (though they work with other smartphones, too). Part of that is down to the H1 chip that is inside, the same as in the AirPods, which means you can also use them with Apple's virtual personal assistant Siri.
Stories of AirPods tumbling from your ears are rare but PowerBeats pro headphones will definitely stay in place: as well as a decent fit in the ear, there's an over-ear hook that holds them securely. They look and feel sporty but are lightweight and comfortable to wear, even for extended periods.
Beats is a brand is known for its bass. Here, it's present but not overwhelming, letting the rest of the music shine. Audio overall is excellent, a little fuller and richer than the AirPods. Battery life is good: nine hours plus another two and a half charges from the (admittedly rather large) charging case.
Not the most comfortable, but great audio quality

Companion app to see real time battery life

4-hour battery life
The fit on the Sennheiser headphones is snug and works well to isolate the music from the world outside. Still, you can double-tap on the right earphone and the microphone will let outside noise in. These are not the most comfortable earbuds but work well and sound great. An app lets you see how much charge is remaining in the earbuds while a light on the charging case shows how much juice is left there. Battery life runs to four hours plus another eight hours from the charging case.
In ear "locking" mechanism 

Work with all phones, seamless integration with Samsung

6-hour battery life
Samsung's earbuds featured wireless charging before AirPods did, and it's something that comes as standard, not an optional extra. When the in-ears are running low on juice, placing them on the back of the Samsung galaxy S10+, for instance, with its two-way wireless charging capability, recharges the earphones from the phone. Audio quality is very good, almost on par with the Sony earbuds.
The fit is excellent, with a twisting movement and a springy wingtip earpiece which, once you've put it in, spins backwards to lock into your ears with ultimate security. Samsung adds a more solid bass and a beefier all-round sound compared to many, but doesn't overtake Apple in terms of richness overall. Just as AirPods work with any phone but best with Apple's, these are compatible with other brands but work especially seamlessly with Samsung phones.
Noise cancelling

High audio quality

6-hour battery life
Like the Sony headphones above, the new true wireless headphones from Danish manufacturer Libratone have electronic noise-cancelling on board. They have a distinctive design though the small but pointy shape may divide opinion. They are also very light which adds to the comfort rating of the earbuds and the small size means the carry case is more pocketable, too. Battery life is longer than some at six hours, with another 18 hours' worth of charge in the case. As well as noise cancellation, the snug fit means the seal works well and the resulting audio is powerful and rich with plenty of bass.
Best quality for the price

Small-sized charging case

9-hour battery life
Battery life for the little bullet-like melomania 1 earbuds is very impressive: nine hours plus another 36 hours from the charging case. This is all the more striking, when you see the size of the case – it's about the size of a dental floss box. Sound quality is strong, with a subtle, faithful tone that's understated but appealing. There are multiple eartips, including memory foam ones, so you can find the right fit. When you do, the noise isolation is effective. These are good value for money, too.
"Sweat proofed": designed for withstanding activity

Audio sealing features

6 hour battery life
Jaybird is part of the large electronics company, Logitech, and has built a reputation for excellent headphones with a leaning towards active users. The fitness focus means there's more sweat-proofing than on some rivals (also useful if you're running in the rain, say). The light vista buds fit well, with decent audio sealing against outside noise. You can adjust the audio profile until it's just right thanks to a series of tests to customise the sound to what your ears hear best. Battery life is six hours for the earbuds and another 10 hours in the charging case.
Forward pointing microphones for phone calls

Volume and song control via buttons on earbuds

5-hour battery life
The Jabra 65T true wireless earbuds have neat little forward-pointing microphones to use in phone calls. The free app is useful, not least because the full manual is in it, though the headphones are easy to use. Buttons on the earbuds control which track you're listening to, or the volume. Battery life is five hours, with another 10 hours in the charging case. A quick charge of 15 minutes gives up to 90 minutes of listening. These headphones stood out for strong audio and an extremely comfortable fit.
The verdict: True wireless earphones
True wireless earbuds can't match the bigger batteries and longer run times of over-ear models, but they are convenient and effective. It's still hard to beat Apple airpods, especially if you're an iPhone user. A bigger sound comes from the also excellent Beats powerBeats pro and the Sony WF-1000XM3 with built-in noise-cancelling are fantastic.
Register for free to continue reading
Registration is a free and easy way to support our truly independent journalism
By registering, you will also enjoy limited access to Premium articles, exclusive newsletters, commenting, and virtual events with our leading journalists
Already have an account? sign in