The Independent's journalism is supported by our readers. When you purchase through links on our site, we may earn commission.
8 best purple shampoos to neutralise brassy tones in blonde hair
Say goodbye to stubborn warm shades with one of these beauty saviours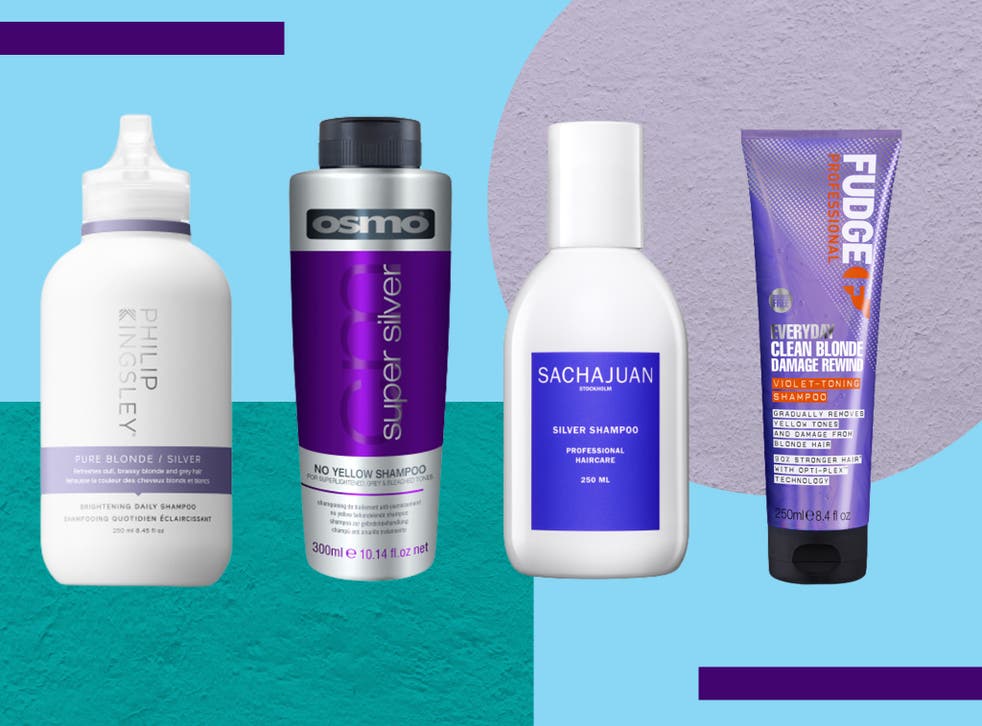 Whether you're a natural or bottle blonde, chances are you're used to battling those stubborn warm tones that creep into your golden tresses thanks to a combination of UV, pollution and heat damage. But, while they might be an annoying reality of having fair hair, that doesn't mean you need to put up with them.
If you're looking to say goodbye to brassiness in-between salon visits, a purple shampoo is the hardworking hair saviour you need to add to your routine. Purple shampoo is colour theory at its simplest – on the colour wheel, purple is the direct opposite of yellow, which means purple and yellow cancel one another out. So, when you use a purple pigmented shampoo on brassy or yellow tones, it colour-corrects the hair, restoring it to its former brightness with cooler hues. It also work swell on grey or white hair too.
In recent years, the purple shampoo market has expanded enormously, which can make the quest to find the right one for you a tricky task. When doing so, it's important to consider the type of shampoo that will suit your hair best and also help you achieve your desired result. But, as a rule of thumb, the lighter the shade of purple, the more subtle the results will be and vice versa.
Similarly, when it comes to application, directions will vary depending on the shampoo's intensity. While some are suitable to use for your daily lather, others are designed to be left on for two to five minutes before rinsing thoroughly. If you're adding a purple shampoo to your routine, start by using it once a week and build up from there if needed because, while it is a beneficial tool in helping to keep your colour fresh, going overboard could result in lavender-tinted locks.
Read more:
How we tested
To help you on your path to a brighter barnet, we put a crop of purple shampoos to the test on our balayage blonde hair to see if they could not only help combat brassiness but also restore shine and boost the health of our strands.
The best purple shampoos for 2021 are:
The verdict: Purple shampoos
If you're looking for a purple shampoo that will knock out any brassiness after just one wash, we highly recommend Fudge's clean blonde violet toning shampoo. It neutralised unwanted tones in an instant and left our hair feeling squeaky clean – just make sure not to leave it on too long. For a product you can use every day, we're torn between Lush and Philip Kingsley – while the former has become our go-to because of its amazing scent, the latter is slightly more nourishing.
Voucher codes
For discounts on beauty products, try the links below:
Give your locks a helping hand with pur round-up of the best hair vitamins
Register for free to continue reading
Registration is a free and easy way to support our truly independent journalism
By registering, you will also enjoy limited access to Premium articles, exclusive newsletters, commenting, and virtual events with our leading journalists
Already have an account? sign in