The Independent's journalism is supported by our readers. When you purchase through links on our site, we may earn commission.
10 best eyelash serums that add strength and volume
Enjoy healthier and glossier eyelashes with these formulas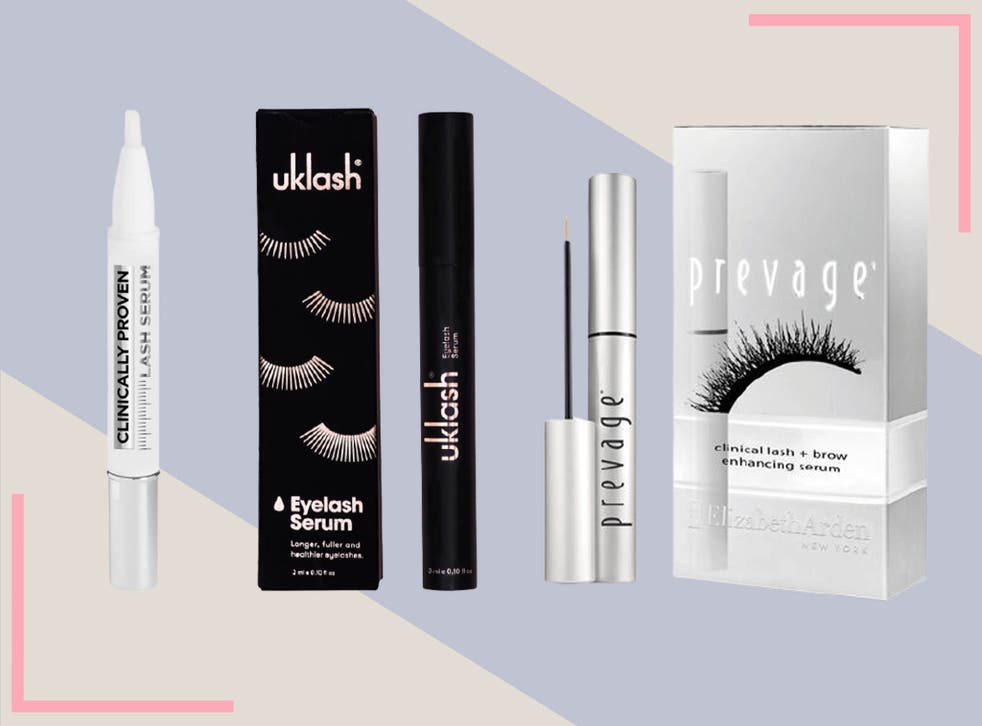 Lustrous, fluttery lashes have always been a beauty holy grail. While the traditional route to getting them has been promise-all mascaras or extensions, more recently, however, we've seen a slew of eyelash serums with promising claims.
Many serums work by adding growth-encouraging ingredients like peptides, proteins and conditioning ingredients (commonly vitamin E, hyaluronic acid and castor oil) to the lashes.
But one thing to note is that sadly, this isn't an overnight experiment. To really see any change, you do have to commit to see any results, and get into the habit of applying it routinely (keeping it by your bedside table is a good idea to help jog your memory.)
And because each person reacts differently to them, some might see results faster than others – though as a ballpark, three months (our lashes have a 90-day cycle) is a good time to look back at your progress.
One way of making sure you're seeing a difference, is to take a profile shot before and after picture – comparing in monthly intervals. And thing to bear in mind, they tend to work with continual usage – so if you stop using it entirely, the results might not stick around.
Read more:
Another thing to note is that our eyes, and the skin around it is extra sensitive, so even if a product is hypoallergenic, stop if you notice any irritation and consult your doctor.
How we tested
We tested a number of eyelash serums over the period of many months to see how efficacious each one was. Above all we were looking for glossier, healthier lashes, with added length as a bonus.
The best eyelash serums for 2022 are:
Eyelash serums FAQs
Do eyelash growth serums really work?
In short, yes. However, the effectiveness of eyelash serums is dependent on continuous usage. It's not a one-time treatment or overnight quick fix, as our lashes have a 90-day cycle, so it's a good idea to use them regularly over the course of three months to see the best results.
Most have formulas enriched with ingredients such as peptides and proteins which promote growth, combined with vitamin E, castor oil and hyaluronic acid which condition dry lashes.
It also helps to track your progress by taking before and after pictures, so you can compare changes in length. Of course, everyone's hair growth speed is different, so some may notice results quicker than others.
Are eyelash serums dangerous?
Our eyes and the skin surrounding them are the most sensitive part of our face, so there is a risk of irritation involved. However many lash serum formulas are now made to be hypoallergenic, which means they are unlikely to cause a reaction.
Lash serums typically have brush or pen applicators that are designed to make using the product easier and safer to apply at your lash line. If you have eye issues such as conjunctivitis, it's advised to steer clear of putting anything near your eyes that could worsen an infection.
If you notice any redness, itchy sensation, increased dryness or any other irritation, stop using the serum immediately and consult your doctor.
What happens if you stop using eyelash serum?
Lash serums work with regular use over the course of three months, though some do promise faster, noticeable results in as little as eight weeks.
If you run out, or forget to keep up with applying it consistently, then your lashes will simply stop growing and return to their usual length.
The verdict: Lash serums
RevitaLash Advanced was definitely the one that made the most dramatic impact on the length of our lashes. But we also liked Luna Nectar's conditioning and more holistic approach for a gentler approach to reconditioning your lashes – so that could be a great regular-use option too.
Voucher codes
For offers on makeup and beauty products, try our discount code pages:
Give volume, length and curl to your lashes with our round-up of the best mascaras
Register for free to continue reading
Registration is a free and easy way to support our truly independent journalism
By registering, you will also enjoy limited access to Premium articles, exclusive newsletters, commenting, and virtual events with our leading journalists
Already have an account? sign in