The Independent's journalism is supported by our readers. When you purchase through links on our site, we may earn commission.
PS5 stock UK - live: Tracking today's restocks from Game, John Lewis, Currys and more
Follow live for the latest stock updates from Very, AO, Amazon and more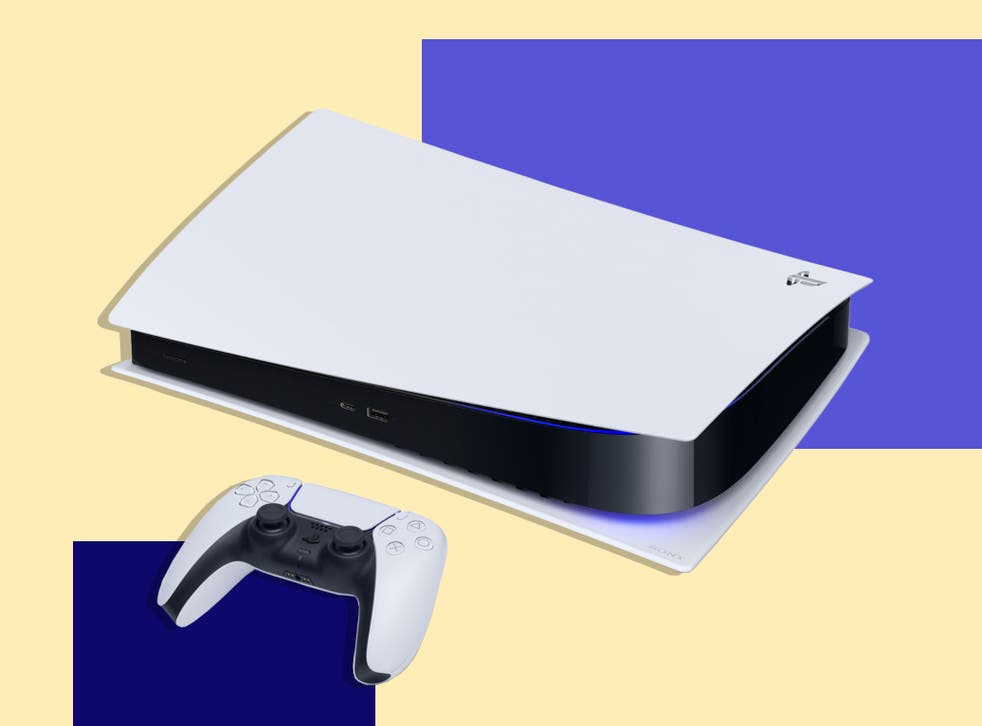 Update: Currys, Smyths Toys, John Lewis & Partners and Asda have yet to drop stock this month. Could they restock before February? Read on for more information.
2022 looks to be one of the most promising years for PS5 gamers, with upcoming titles such as Elden Ring, Sifu, Horizon: Forbidden West, Gran Turismo 7 and maybe even the PS5 VR2 headset coming in the next few months. But what of the PS5 itself?
Well, we're sad to say that customers are still struggling to get their hands on a PS5 console due to the ongoing global semiconductor shortage, which has had a big impact on supply chains for over a year now.
Sony's Playstation 5 was released in November 2020 and even though we're now in 2022, demand for the console is still high. January has been one of the slowest months for restocks on record, but we have seen a handful of restocks from PlayStation Direct, Game, BT , Amazon, Very and AO, indicating that things are starting to pick up again.
Our liveblog is here to get you one of Sony's elusive next-gen consoles, as well as provide you with the details on the best games and accessories to grab alongside your new console. If you want to find out which online retailers will be the first to restock, then keep scrolling to receive updates as they happen.
Read more:
Check stock from UK PS5 retailers below:
1643303073
A recap of today's PS5 restock events
Gee, Brain, what are we going to write in our closing post tonight?
The same thing we write every night, Pinky.
There have been no stock drops this week.
None. Nada. Nee. Non. Keiner. τίποτα. It's been the driest week we've ever seen, but we're not giving up! Tomorrow, we regroup! Tomorrow, we find consoles! Catch you all then.
Alex Lee
27 January 2022 17:04
1643301000
Sign up to the IndyBest newsletter
Enjoyed our stock updates? Want more shopping insights? Why not sign up to the IndyBest newsletter to access the best deals and round-ups of the week's must-have products chosen by IndyBest experts. Dropping into your inbox every Friday morning, the handy digest features items from our tried and tested reviews by pros in the field – helping you make the most informed choice with your hard-earned cash.
Make sure you don't miss out on our exclusive IndyBest email dropping into your inbox as you wake up on Black Friday
Alex Lee
27 January 2022 16:30
1643298900
Ratchet & Clank: Rift Apart' PS5 review
Ratchet & Clank: Rift Apart is one of our favourite games of 2021 and won a spot in our round-up of the best PS5 games.
"Rift Apart has charm to burn, in its character design, lively combat mechanics, and explorable levels that feel large without seeming maze-like, busy without being cluttered," our writer said in their review. "This is one of the best looks yet at what the new console generation has to offer. It's big, it's bright, and it's almost impossible not to love".
Currys is currently selling it for £59.99 – most places have it available for £69.99.
Insomniac Games' family-friendly action-platformer is a technical marvel with a good deal of charm
Alex Lee
27 January 2022 15:55
1643295900
'Lego Star Wars' PS5 release date
Lego Star Wars: The Skywalker Saga was first announced all the way back in 2019 to coincide with the release of the upcoming Rise of Skywalker film, but as we've come to expect from video games these days, due to frequent delays it was pushed back again and again and again.
But thankfully, on 20 January 2022, a new trailer was released. And in it, we received confirmation that Lego Star Wars: The Skywalker Saga would be launching on Tuesday 5 April 2022.
'The Skywalker Saga' is the biggest Lego game to date. Here's where you can pre-order it from Amazon, Argos, Game and more
Alex Lee
27 January 2022 15:05
1643292900
Why is the PS5 digital edition harder to find than the disc edition?
If you've been following our stock updates for a while, you've probably noticed that the PS5 disc edition console is far easier to buy than the digital edition, with the digital console usually selling out in minutes.
It's been this way ever since the console was first released back in November. When Eurogamer spoke to sources at various retailers before the console launched, it was told that retailers had been allocated around 25 per cent digital edition consoles and 75 per cent disc edition consoles.
We don't know if the situation has changed since then, but we still see fewer digital edition consoles dropping than disc edition consoles. Retailers themselves might also prefer to order in the disc edition console over digital – they cost more (£449.99) for one, and they can bundle it with physical games to charge a premium.
Even though Sony built a lighter PS5 console, it still seems like the digital edition is harder to find than the disc.
The mystery over a new, lighter version of the PlayStation 5 has finally been solved.
Alex Lee
27 January 2022 14:15
1643289900
On the hunt for an Xbox series X?
The Xbox series X is just as hard to buy as the PS5. Thankfully, the IndyBest team is on hand, with our Xbox series X restock liveblog, bringing you news of the latest Xbox drops right across the UK.
If you're in the market for an Xbox series X, head over to our liveblog for your best chance of securing a console. We've spotted it in stock at Asda and EE right now.
Where is the Xbox series X in stock in the UK today? We're bringing you live restock alerts and discount news from Amazon, Very, Argos, Currys and more
Alex Lee
27 January 2022 13:25
1643286959
'Horizon Forbidden West' is going to take up a lot of your PS5 storage
We're not exaggerating when we say that next-generation games for the PS5 and Xbox series X consoles are massive. They often take up a huge amount of storage space, which can be a problem for the PS5 digital edition (and Xbox series S), due to it not having a disc drive, so entire games have to be downloaded and installed on the console itself.
We bring this up because it looks like the upcoming Horizon Forbidden West game will take up between 86GB and 120GB of storage – that's almost an eighth of the PS5's entire storage supply.
That's why we recommend getting an SSD like the one in the post below. If you're still intrigued about the game itself, have a read of our explainer:
The sequel to 'Horizon Zero Dawn' is right around the corner. Here's what we know about the 'Horizon Forbidden West' release date, story and more
Alex Lee
27 January 2022 12:35
1643283900
PS5 storage expansion
Alex Lee
27 January 2022 11:45
1643282116
Get this 'Fifa 22' PS5 bundle for cheap
If you're looking to buy the latest game in the Fifa franchise, then Currys is currently bundling the game with a midnight black dualsense controller for £10 less than usual.
'Fifa 22' PS5 with an extra dualsense controller: Was £129, now £119, Currys.co.uk
Haven't managed to pick up Fifa 22 on the PS5 yet? Now's your chance! The newest entry in the Fifa franchise is here, complete with the integration of HyperMotion technology, making the beautiful game look more realistic than ever before. Plus, there's new in-game mechanics like explosive sprint, and a new goalkeeper system. Currys is currently bundling the game with a midnight black PS5 dualsense controller for £119. All other retailers are selling this bundle for £129.
Amazon is selling this bundle with the white dualsense controller for even less (Was £129.98, now £104.98, Amazon.co.uk). It's temporarily out of stock, but you can still place and order now and the retailer will dispatch it as soon as it's ready.
Alex Lee
27 January 2022 11:15
1643280000
Smyths Toys PS5 stock predictions
Smyths Toys is another retailer which hasn't had a restock at all this month. According to the retailer's website, it expects more consoles to be made available sometime in February, but take this with a pinch of salt.
That message is usually a placeholder and changes frequently. It also doesn't take into account in-store restocks, meaning that if an in-store restock takes place, the website won't be updated to reflect it.
We're often relying on the @PS5StockAlertUK Twitter account to leak Smyths Toys restock dates thanks to the leaker's insider knowledge. If it does drop, then it will likely be in-store, with doors opening up for pre-orders at around 8am. It's dropped every single day of the week in the past – except weekends - so the next drop is anyone's guess.
Alex Lee
27 January 2022 10:40
IndyBest product reviews are unbiased, independent advice you can trust. On some occasions, we earn revenue if you click the links and buy the products, but we never allow this to bias our coverage. The reviews are compiled through a mix of expert opinion and real-world testing.
Register for free to continue reading
Registration is a free and easy way to support our truly independent journalism
By registering, you will also enjoy limited access to Premium articles, exclusive newsletters, commenting, and virtual events with our leading journalists
Already have an account? sign in