The Independent's journalism is supported by our readers. When you purchase through links on our site, we may earn commission.
9 best bathroom scales for a smarter way to track weight and fitness
From BMI calculators to models that sync with your phone, we've weighed in on the top devices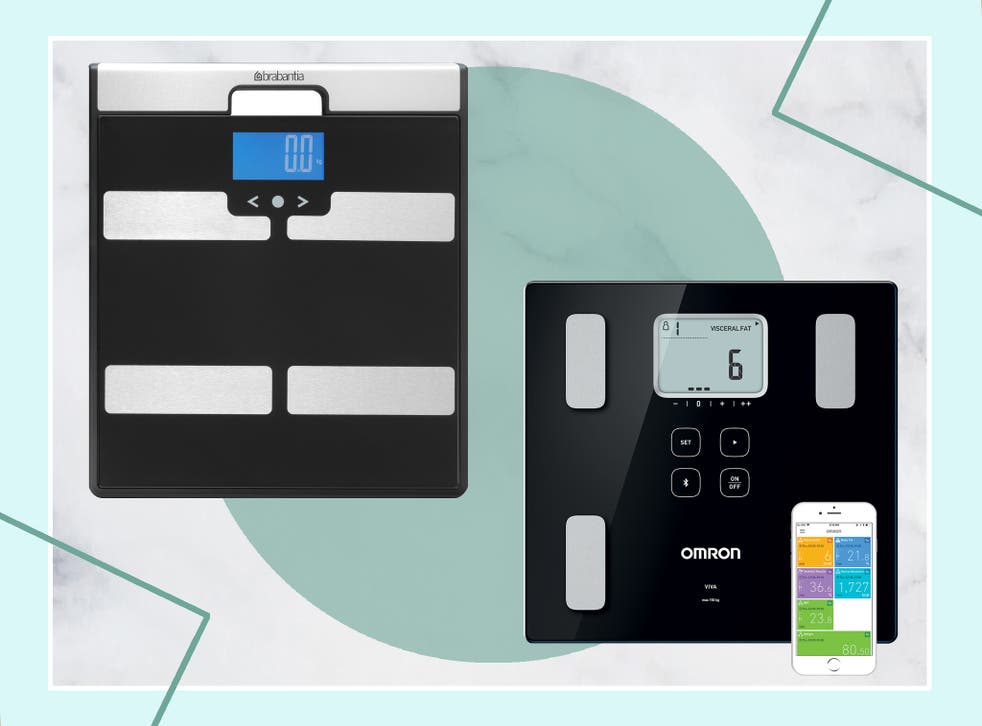 No one really enjoys stepping on a scale. But whether you're looking to lose, gain or maintain weight, it's important to choose ones that will deliver a reliable reading every time, even if it's not always the one you want.
Scales have come a long way from the temperamental mechanical models once seen in every bathroom. They are now nearly all digital, with electronic screens, modern glass designs and the ability to detect even the smallest weight change. Many are often cheap, easy to use and more than adequate if you just want to know how much you weigh.
However, the latest smart scales can do a lot more. These use bioelectrical impedance analysis technology to send a safe (and painless) electrical current through your body, which measures body fat, muscle mass, water percentage, bone mass and more.
They must be used barefoot, and it is also important to note that they should not be used by anyone who is pregnant or uses a pacemaker.
These scales will often also calculate your BMI, using your weight in kilograms divided by your height in metres squared. Some Wi-Fi or Bluetooth-enabled models can then record all these results to your smartphone to help keep track of your progress and provide an ongoing insight into overall health.
Read more:
How we tested
We considered the cost, style, accuracy and usability of all these scales, including how easy it was to set up profiles and sync to an app if required, to find the ones that truly deserved to take up our bathroom space.
The best bathroom scales for 2022 are:
Bathroom scales FAQs
How do smart scales work?
Smart scales help to give you a clear picture of your health and fitness by offering additional metrics besides weight, including body mass index (BMI), body fat percentage, muscle mass and more. They do this by sending a small non-harmful electrical impulse through your body to measure the resistance, or impedance, your body gives against the current in different tissue types like bone, fat and muscle. They must be used barefoot and it is important to note that they should not be used by anyone who is pregnant or uses a pacemaker.
Are smart scales more accurate than mechanical scales?
While mechanical and digital scales can give you a basic reading of your weight, smart scales can provide you with even more information about your body, allowing you to log your weight and track changes remotely on your smartphone. They are the most accurate of all the options and also offer the most comprehensive view of the composition of your body.
What other features should I look for?
As well as tracking your weight, smart scales can calculate everything from body fat and muscle mass to BMI, water percentage and even your resting metabolism. These measurements can help give a better overview of your general health and knowing how much fat, water, muscle and bone your body is made up of can give insight into whether you are achieving your health goals. However, it's important to remember that these values are estimates and that you should always consult a doctor for the most accurate measurements and advice.
The verdict: Bathroom scales
The Withings body+ body composition wifi scale is our top choice for its impressive syncing capabilities, sleek style and thorough measurements that give a great insight into overall health. The Eufy smart scale C1 has almost as many features for half the price, so is an excellent investment if you're curious to know more than just what you weigh.
Voucher codes
For offers on bathroom scales and other products for the home, try our discount code pages:
For more tech to give helpful health insights, here's our review of the best heart rate monitors to track your fitness
Register for free to continue reading
Registration is a free and easy way to support our truly independent journalism
By registering, you will also enjoy limited access to Premium articles, exclusive newsletters, commenting, and virtual events with our leading journalists
Already have an account? sign in
Register for free to continue reading
Registration is a free and easy way to support our truly independent journalism
By registering, you will also enjoy limited access to Premium articles, exclusive newsletters, commenting, and virtual events with our leading journalists
Already have an account? sign in