The Independent's journalism is supported by our readers. When you purchase through links on our site, we may earn commission.
9 best linen bedding sets that are low maintenance and chic
These sustainable, cosy sheets offer relaxed luxury in the bedroom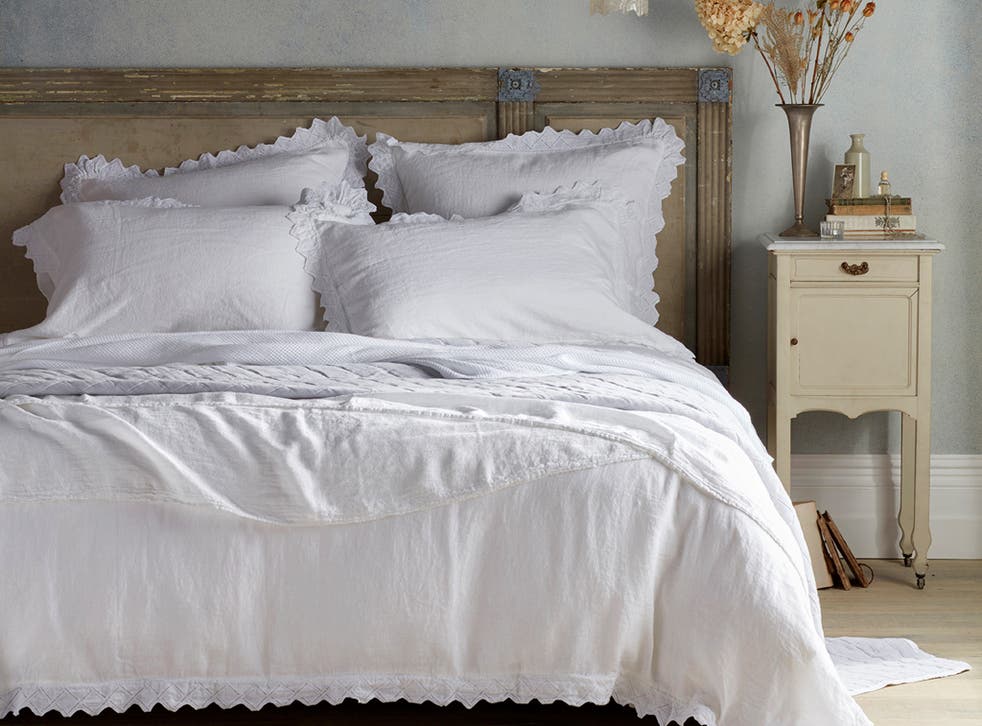 Pure linen bedding has never been so popular. With a focus on self-care, more and more of us are coming round to the idea of investing in top quality materials in the sack. It's where we spend a good third of our lives, after all.
Linen is made from the long fibres of the flax plant – one of the oldest continuously cultivated plants in the world, and a renewable source that's fully biodegradable. Not only does the fabric score high on sustainability, allowing us to sleep soundly in our eco-friendly sheets, it offers a wealth of other benefits, too.
Pure linen is naturally breathable, durable, hypoallergenic, and cool in the summer months yet toasty warm in the winter, making it the perfect choice for relaxed year-round style.
Ready to shop now? Our current best buy is the Secret Linen Store violet white 100% linen bedding (From £27.20 , Secretlinenstore.com)
If that's not convincing enough, linen bedding is also pleasingly low maintenance. It boasts an attractive crumpled texture that only looks better wash after wash. You'll find your linen sheets get increasingly suppler, too, so you can lock up your ironing board and dive straight in.
We tested a range of linen bedding sets from the relatively affordable to the super high-end, with a few exciting new brands thrown into the mix, too.
Read more:
The best linen bedding sets for 2022 are:
The verdict: Linen bedding sets
Secret Linen Store's violet white bedding won us over for its timeless, vintage look. Its embroidered borders elevate the otherwise plain white set to something really special. It also proved itself to be beautifully soft and supple – and it looked and felt even more lived in after a few washes.
We were also impressed with our stripy sets from Chalk Pink Linen Co. and Piglet, each with a slightly different take on the traditional pyjamas look, while offering a wonderfully homely appeal.
Voucher codes
For the latest discounts on armchairs and other home furniture offers, try the below links:
For more bedroom inspiration, we've found the best bedsheets
Register for free to continue reading
Registration is a free and easy way to support our truly independent journalism
By registering, you will also enjoy limited access to Premium articles, exclusive newsletters, commenting, and virtual events with our leading journalists
Already have an account? sign in