The Independent's journalism is supported by our readers. When you purchase through links on our site, we may earn commission.
12 best instant coffees for a speedy cup of joe
From quirky flavours to all-natural alternatives, who said convenience means compromising on taste?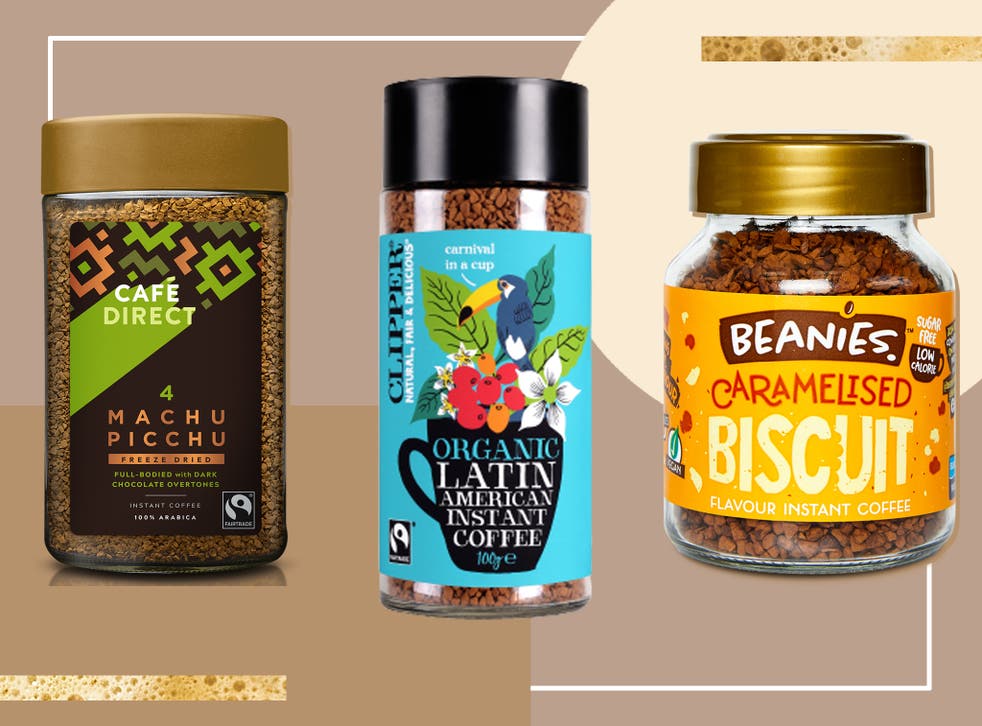 Freeze-dried instant granules ooze hotel room and office canteen vibes, and sometimes the convenience of it means we're left with a tasteless, murky-watered liquid or something acidic, bitter and frankly undrinkable.
But, rest assured, there are now some decent options on the market. And while we want to wake up to good coffee, the manufacturers are cottoning on to our caffeinated desires.
The beverage aisle of any supermarket is now crammed full of instant coffee brands of various price points and gimmicks. In fact, it's sometimes mind-boggling to work out which is best for value and taste.
With coffee producers trying to eradicate the somewhat dull and archaic image of instant coffee, many are becoming creative with their USP – our review includes a recently launched brand that uses legal drugs in its recipe, and others that are using unique flavours such as cherry bakewell and Havana rum!
But while some are looking for something a little different, many of you will be calling out for a standard quick-and-easy cup of coffee to grab straight after the kettle's boiled, and we've got the basics covered below.
Read more:
With all the instant coffees we tried for this, we popped one or two teaspoons (depending on the instructions) into our favourite mug, and after we boiled the kettle, we waited for it to cool slightly before pouring in. We were looking for a delight to the nose as well as a rich and smooth taste and an energising pick-me-up for those 6am starts and 3pm slumps.
We did drink them all black, but some are recommended with a splash of milk, and one is even encouraging you to try it cold. If you're going to add milk, it's best not to use alternative milk products such as soya or oat, as they tend to curdle instant coffee.
These are the best instant coffees for 2021:
The verdict: Instant coffee
While the "best" coffee will always be up for debate and everyone's taste buds are different, we'd guide you towards Presto's Colombian instant coffee first and then Clippers' organic Latin American instant coffee. If you're looking for something that will almost always hit the right spot for taste and caffeine, whether you're a seasoned coffee aficionado or a newbie barista then either of these are ideal.
Of course, if you're looking for something a bit different from your average cuppa, try out Little's or Beanies for some mind-blowing flavours that are a world away from a run-of-the-mill black coffee.
Voucher codes
For the latest discounts on coffee and coffee machines, try the links below:
Want to keep your cuppa steaming hot? We tried the Ember Mug² to see if it's temperature control technology is worth your money
Register for free to continue reading
Registration is a free and easy way to support our truly independent journalism
By registering, you will also enjoy limited access to Premium articles, exclusive newsletters, commenting, and virtual events with our leading journalists
Already have an account? sign in