The Independent's journalism is supported by our readers. When you purchase through links on our site, we may earn commission.
11 best cot beds for your toddler that are a long-term sleep solution
Choose from a simple wooden model, a stylish sleigh design or Scandi inspired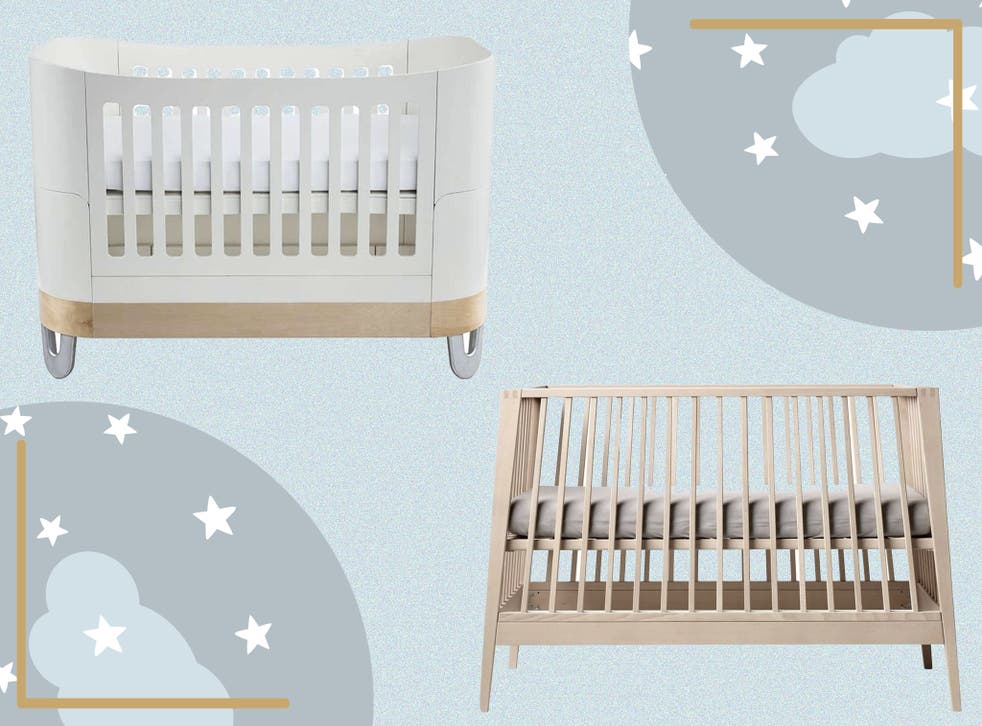 From almost the moment of conception, parents start to think about where their little one will sleep. The Lullaby Trust recommends that your baby should sleep in your own bedroom with you for the first six months of life, so many parents choose a crib, moses basket or bedside crib for the early months.
Choosing a cot bed that will last for several years is a smart choice to follow this and can save you money. There's lots of choice, from a simple wooden model through to a stylish sleigh cot bed.
Cot beds tend to be around 140 x 70cm in size and will typically last your child until they are around five to eight years old, but do check each one's dimensions before you buy.
Be sure to measure the available space in your child's room too – and always keep the instructions and any additional parts handy in one place for when you want to transform it. Some cot beds change not just into toddler beds but also into different pieces of furniture, such as a sofa or even a double bed, so think long term.
You'll need to buy a separate mattress for most of these cot beds and some require additional elements to change them into other pieces of furniture.
Read more:
The best cot beds for 2021 are:
Cot bed FAQs
What to look for when buying a cot bed:
Height adjustable mattress base – Many cot beds have a base that starts in a high position, helping you when putting a tiny baby to sleep and avoiding backache. The base can be dropped to a low position once your baby can sit and pull themselves up, for safety, and some have an intermediate position too, often used when you change the cot into a junior bed.
Teething rails – Each side of the cot should have baby-safe guards over the top rails, to stop your baby chomping on the wood when teething.
Cot top changer – If you want to save space, you can add a changing mat and base to the top of the cot, saving having to buy a changing unit.
Underbed drawers – Great for additional storage, some cot beds come with a drawer that slides beneath the base.
Castors – If you need to move the cot bed, wheels can be helpful.
Mattress – As this bed is used for several years, it's important to spend as much time choosing a mattress as you would for your own bed. Never accept a second-hand mattress.
Assembly – If you're used to putting together a flatpack, you should have no problem assembling a cot bed (top tip; don't do bolts up completely until you have it loosely assembled). Usually, once you have made a piece of furniture, however fiddly it is, it's done. However, cot beds usually have two modes at least, so make sure that you keep all separate pieces, instructions and additional bolts etc. in one place. If there's an additional piece of kit you may want in future, we'd suggest buying it now in case the style becomes obsolete.
The verdict: Cot beds
There really is something for every style and every pocket when it comes to choosing a cot bed, so it pays to think about longer-term plans when you are buying. Do you want to buy something that will last a few years, or do you want to choose a piece that will be in your home for much longer? The Gaia Baby Serena complete sleep+co-sleep is our overall winner across the board and for those wanting classic elegance, the Silver Cross Nostalgia is right on the button.
Voucher codes
For the latest discounts on beds and other baby essentials, try the links below:
Make adventures with your kids a walk in the park with the best all-terrain strollers
Register for free to continue reading
Registration is a free and easy way to support our truly independent journalism
By registering, you will also enjoy limited access to Premium articles, exclusive newsletters, commenting, and virtual events with our leading journalists
Already have an account? sign in
Register for free to continue reading
Registration is a free and easy way to support our truly independent journalism
By registering, you will also enjoy limited access to Premium articles, exclusive newsletters, commenting, and virtual events with our leading journalists
Already have an account? sign in