The Independent's journalism is supported by our readers. When you purchase through links on our site, we may earn commission.
12 best teethers that provide relief (and fun) for tots
Help them grow into the next stage with these sensory playthings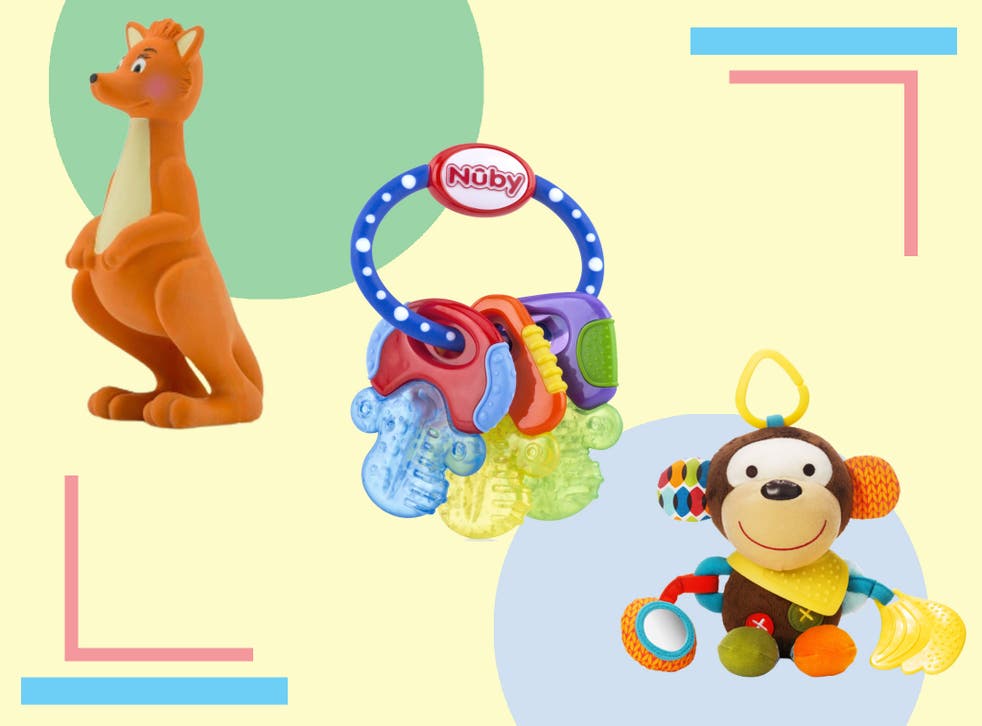 Babies tend to get their first teeth when they're around six months old. It can be a challenging time, as it can be quite painful for your little one. But stock up on some teethers and things should be a lot easier for both them and you.
Typical signs your baby is teething may include increased crying, disrupted sleep, dribbling, a rash around their face and some unpleasant nappies. You might also notice their gums are a bit inflamed, or even be able to see the white tooth below the surface of their gum.
Teethers soothe your little one's gums, and give them something to chew. They can also provide a lovely sensory experience for your baby. Many of these clever toys make noises, have interesting designs, and feature plenty of different textures.
The little bumps and grooves offer a gentle massage on their gums. Some are soft, some are hard. But you should give your baby something they can grasp themselves, and which is non-toxic, for obvious reasons. The item should also be large enough that they can't fit the entire thing in their mouths.
How we tested
We tested a huge range of teethers over the course of two months with two different aged babies – a six-month-old, who was just beginning to teethe, and a two-year-old toddler who was suffering with their last molars coming in.
Read more:
We looked at how our babies interacted with the teether, whether they were able to grasp and play with it, how long it held their attention and if we think it helped with their teething. We gave a few extra points for cuteness too.
The best teethers for 2022 are:
The verdict: Teethers
We think the Razberry is fab – simple but by far our tester's favourite. It's also wallet-friendly and easy to use. If you want something a bit jazzier, the Etta Love ring or the Skip Hop monkey would make lovely gifts.
Voucher codes
For the latest discount codes on baby clothes, tech and essentials, try the links below:
Ensure you rest easy with the help of our best baby monitors round-up, from video to audio models
Register for free to continue reading
Registration is a free and easy way to support our truly independent journalism
By registering, you will also enjoy limited access to Premium articles, exclusive newsletters, commenting, and virtual events with our leading journalists
Already have an account? sign in
Register for free to continue reading
Registration is a free and easy way to support our truly independent journalism
By registering, you will also enjoy limited access to Premium articles, exclusive newsletters, commenting, and virtual events with our leading journalists
Already have an account? sign in