The Independent's journalism is supported by our readers. When you purchase through links on our site, we may earn commission.
8 best smartwatches for kids with GPS, cameras, games and more
We've clocked the best wristwear to keep them active and safe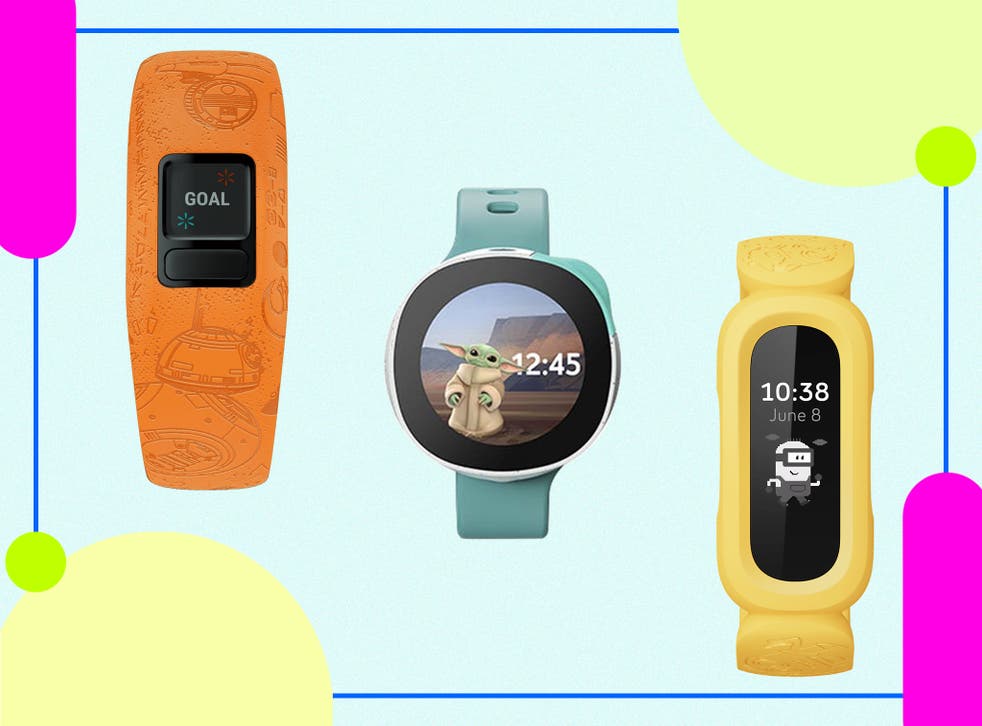 If you've got a smartwatch yourself, you might find your child is fascinated by it and might even like one themselves. While perhaps investing in an Apple Watch for a five-year-old is a bit much, there are plenty of options for smartwatches designed for children.
Many smartwatches for children offer similar perks to those more adult models – activity tracking, goal setting and life-admin functions like calendars. Some go further and do GPS tracking, calls and some even have cameras.
So how do you choose the best smartwatch for your child? "Parents may consider the importance of parental controls, such as setting bedtime alerts or restricting access to certain features." Suggests Doctoral researcher, Amy Creaser, from Loughborough's School of Sport, Exercise and Science.
She adds that, involving your child in the purchasing decision is also beneficial. "Some smart watches offer gamification components, such as challenges, virtual rewards, and avatars, which are typically favoured by children, but it is worth considering whether these features align with your child's interests." Amy also advises conversation and caution when approaching teenagers and monitoring their physical activity as smartwatches can be anxiety-provoking.
On the whole though, getting the whole family in on the act is a great idea. "This can initiate conversations about health and allow family members to support one another. If this is an option, purchasing smart watches that enable interconnectivity (e.g., linking both devices to the same app) can allow parents to easily monitor their child's health, and even prompt healthy competitions and collective challenges!"
Read more:
How we tested
When testing the smartwatches we looked at the range of functions on offer, and how many tracking metrics they offered. We also looked at the interfaces – were they easy to navigate and age appropriate? We wanted some fun as well as function from the watches, along with something that was comfortable to wear and with decent parent controls.
Several children of different ages wore the watches during work and play over several weeks to help with the testing. Here's what got our heart racing…
The best smartwatches for kids in 2022 are:
Kids' smartwatches FAQs
What features to look for in a kids smartwatch
When choosing a smartwatch for your child, there are a number of features to look for:
Display – There are three different display options for kids' smartwatches, including a full touch screen display, button controls, or a combination of both.
Health tracking – The most basic models track step count and different sports, while more advanced models can also monitor sleep.
Location services – If you want to be able to track your child's location, you'll need a smartwatch that has GPS tracking.
Battery life – To make sure your child's smartwatch lasts a long time, check out how long the battery lasts after one charge.
Smartphone compatibility – This will mean you can keep track of your child's health information.
Connectivity – If you want a watch that will allow your child to keep in touch via messages and phone calls, it's worth considering a device that uses SIM card connectivity.
The verdict: Kids' smartwatches
We loved the Garmin for its sheer simplicity, and our tester loved it for having a character they love on it. If you're after something a bit more sophisticated with smartwatch functions, i.e. for an older child or teenager, then the Honor band 6 is a fantastic option. We also loved the Amazfit for fitness tracking for older kids.
Voucher codes
For the latest discounts on kids tech and other tech offers, try the links below:
For more smartwatches (for grown-ups) read our guide to the best smartwatches that do much more than just tell the time
Register for free to continue reading
Registration is a free and easy way to support our truly independent journalism
By registering, you will also enjoy limited access to Premium articles, exclusive newsletters, commenting, and virtual events with our leading journalists
Already have an account? sign in
Register for free to continue reading
Registration is a free and easy way to support our truly independent journalism
By registering, you will also enjoy limited access to Premium articles, exclusive newsletters, commenting, and virtual events with our leading journalists
Already have an account? sign in