The Independent's journalism is supported by our readers. When you purchase through links on our site, we may earn commission.
10 best bike helmets for kids that they'll actually want to wear
The training wheels might be off, but they'll still need one of these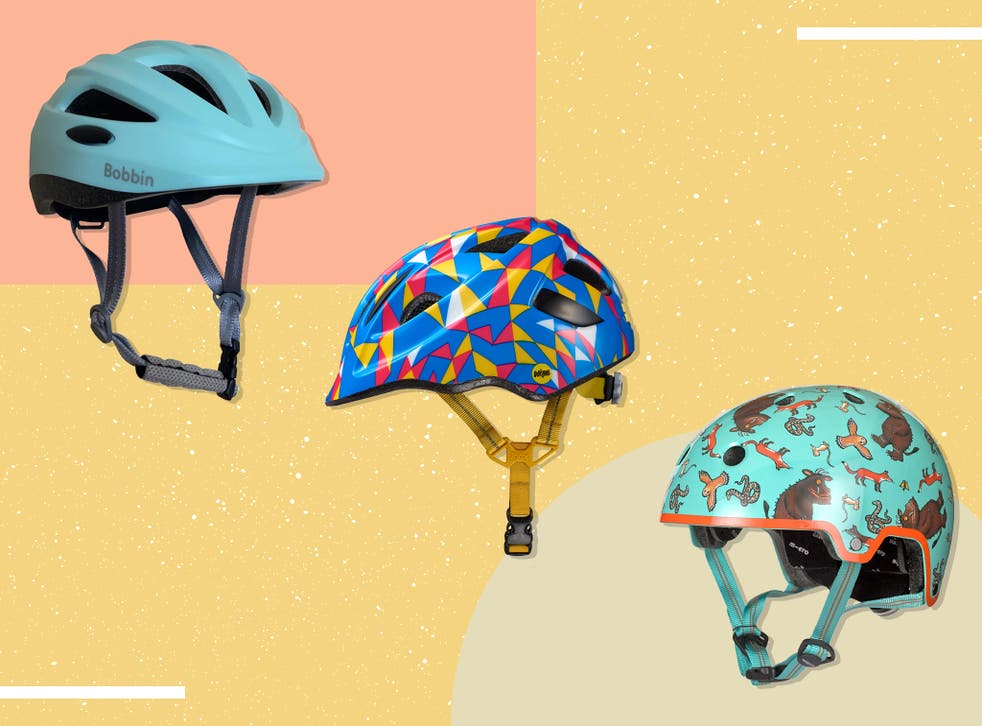 Some of the best, and most carefree, childhood memories are made on bikes and scooters. There's nothing like the rush of whizzing down a hill on your bike – kids and adults alike.
But with these moments can also come some bumpy rides – we all remember falling off our bikes and nursing scraped knees. Wearing a helmet can help prevent minor scrapes and, god-forbid, something more significant.
Getting kids to wear helmets can be a negotiation, but it's worth persisting. A study in the British Medical Journal estimates that helmets decrease the risk of head injury by 85 per cent and brain injury by 88 per cent. "It is of paramount importance that the helmet fits well." Said a spokesperson for the Royal Society for the Prevention of Accidents (RoSPA).
"If a helmet is too small, it will sit too high and fail to protect the lower part of the head. If it is too big, the helmet will not be securely fitted to the cyclist's head and could shift during a collision, exposing the cyclist's head to damage." They added.
To fit a helmet, measure your child's head using a fabric tape measure. If you don't have a fabric tape measure, use string or ribbon and then measure against a ruler. You need to measure the widest part of your child's head – just above their eyebrows.
Read more:
Buy a helmet that fits their head now – don't look for one with growing room, even if they're at the top bracket of a size range. Once you've found the right size, use the chin straps and rear adjuster on the helmet to get a snugger fit. Make sure the helmet is covering most of their forehead. Then ask them to wobble their head – a slight wobble is ideal.
Other than a good fit, what makes for a good helmet? We don't want to sound shallow, but the design – a design your child loves will encourage them to wear it. And helmets come in an amazing array of colours and designs. Many also have LED lights on the back for extra visibility (and hey, kids love flashing lights), vents to keep sweat at bay – or at least minimise it, and an easy-to-use fastening.
Another thing some helmets have is a safety system called "multi-directional impact protection system" (MIPS). This patented technology is based on serious science and research, but essentially it's a liner inside the helmet that lets the head move slightly to help prevent injury.
We road tested a plethora of helmets with a range of children and put them through some serious mileage on scooters, bikes and balance bikes. We looked at how comfortable and lightweight they were, how easy they were for our child to put on and take off, and any extra safety features. Here's the heads up on the ones that came out best.
The best kids' bike helmets for 2021 are:
The verdict: Kids' bike helmets
In a helmet, safety and comfort are paramount, and the Specialized mio MIPS was brilliant in both of these arenas. If you're looking for something a bit more jazzy to appeal to younger children, the Micro Gruffalo helmet will make them feel like the coolest creature in the woods.
Voucher codes
For the latest discounts on bike helmets and other sports offers, try the below links:
Swapping cycling for sprinting? Check out our round-up of the best kids' running shoes
Register for free to continue reading
Registration is a free and easy way to support our truly independent journalism
By registering, you will also enjoy limited access to Premium articles, exclusive newsletters, commenting, and virtual events with our leading journalists
Already have an account? sign in
Register for free to continue reading
Registration is a free and easy way to support our truly independent journalism
By registering, you will also enjoy limited access to Premium articles, exclusive newsletters, commenting, and virtual events with our leading journalists
Already have an account? sign in