The Independent's journalism is supported by our readers. When you purchase through links on our site, we may earn commission.
The best cooling pillows on Amazon for every type of sleeper
From side sleepers to fans of firmness and support, there's a cooling pillow on Amazon for everyone!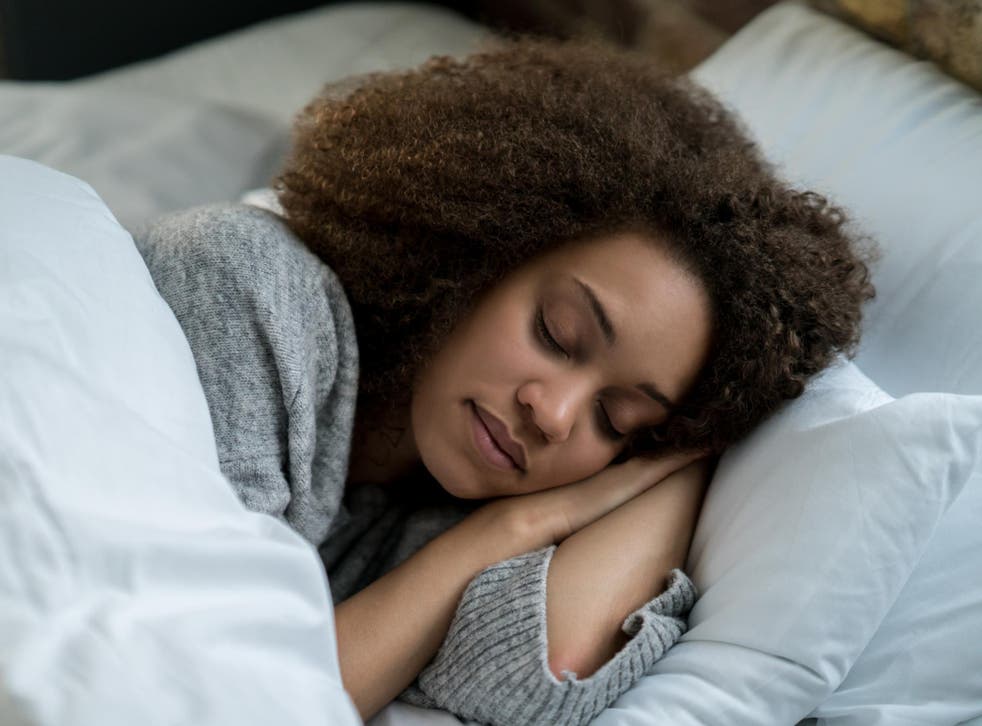 In the winter months with the heaters blasting, it can be hard to sleep comfortably if you get too warm in bed.
A cooling pillow can be a huge help and give you a much more comfortable sleeping experience, often using memory foam and cooling gel technology so that you won't have to flip the pillow 10 times through the night to sleep comfortably. But with so many on the market, where to start?
The Independent compiled a list of the best cooling pillows on Amazon, based on the testimonials of enthusiastic reviewers.
Best Cooling Pillow For The Typical Buyer
Priced at $79.99 for a single pillow, the Columbia High Performance Extreme Cooling Memory Foam Pillow is definitely an investment, but a good one.
It's a standard sized, medium firm pillow that uses both cooling and moisture wicking technology to keep you cool through the night.
One Amazon reviewer calls this "the best pillow she's ever owned" and that seems to be the general consensus with 78 per cent of its ratings being positive. Some feel as if it doesn't retain its coolness through the whole night, so if you're looking for an ice-cold pillow, this might not be the right fit.
Best Budget Cooling Pillow
Sleep Restoration has a reputation for making excellent bedding, and these pillows are no exception.
While not technically a cooling pillow, this pair of pillows comes in at $34.99, and are vegan friendly with 100% polyester and gel fibre filling.
On top of that, they're mould, mildew, stain, and fade resistant. Reviewers claim the pillows are super soft, so if you're looking for a firmer pillow, these aren't for you.
These pillows are thick, fluffy, and easy to sink into. One reviewer said: "After months of nightly use, they hold up great! They never and I mean never need fluffing, they retain their shape beautifully and are so comfortable and supportive. Would highly recommend these."
Best Cooling Pillow For The Environmentally Conscious
Safe for those allergic to down, the Xtreme Comforts Hypoallergenic Memory Foam Bamboo Pillow is a fan favourite on Amazon. Stomach, side, and back sleepers all sing praises in the reviews, with one reviewer saying "I've tried upwards of 25 pillows over the last year and a half, trying to find "the one". This was finally the pillow that did it for me."
In addition to being hypoallergenic, the pillow is also mould resistant, dust mite resistant, and has no ozone depleters, lead, mercury, and heavy metals, formaldehyde, phthalates regulated by the Consumer Product Safety Commission, so it's a good choice for the health and environmentally conscious.
Best Cooling Pillow for Side Sleepers
The ViscoSoft Cooling Arctic Gel Contour Pillow is designed to accommodate side sleepers that want to stay cool throughout the night.
Don't be fooled, despite looking like a firm pillow, reviewers claim that it is soft, yet supportive! It is one of the least expensive pillows on the list at $29.99, is hypoallergenic and comes with an antibacterial cover.
Reviewers claim the ViscoSoft Cooling Arctic Gel Contour Pillow is one of the best, saying "I get very hot at night and if I get overheated I have nightmares, so I like to stay as cool as possible. This pillow actually delivers on that, which is something I've found other brands/models don't live up to." The biggest complaint is the smell out of the box, so most recommend airing it out a few days before use.
Best Cooling Pillow If You Don't Always Want A Cooling Pillow
The PharMeDoc Memory Foam Pillow comes with two sides, a memory foam side with no cooling gel for colder nights and a side with cooling gel for warmer ones. The pillow is also available in two varieties, contoured for side sleepers or standard for stomach and back sleepers. It also has a lifetime manufacturer's warranty and 4.3 out of 5 stars on Amazon, so it seems like satisfaction is 100% guaranteed.
One satisfied customer said: "I found this one that has that perfect bounce. Not firm, not soft, just the perfect support and resilience I was looking for. Stays cool and I am a very warm sleeper. Has an extremely light fragrance, and no foam smell to get used to. I sleep better and have less pain because of this pillow. It is made of quality materials and comes with a great breathable spandex cover. Best pillow for the money." The pillow was recently redesigned so it looks different than advertised, but customers are still happy and satisfied.
Best Investment Cooling Pillow​
It is quite an investment to spend over $200 on a single pillow, but if you were planning on it, this could be the one to go with. Medium soft memory-foam cradles your head and neck in all positions. It is not a light pillow, it weighs nearly 10 pounds, but it is one of the best on the market. One happy customer said "The cooling tech is the real thing. It keeps my head or cheek quite cool for a long time after laying on it. It's quite amazing really, because at first touch the cooling isn't there, it's activated about 30 seconds after laying on it. It has staying power too, usually staying cool until I drift off to sleep. It doesn't last forever though and will eventually heat up from the surrounding body temperature. I'm very impressed though.The pillow will slowly form around the weight that it placed on it, so I found it comfortable for both side and back sleeping. Once formed though, it doesn't have much give. But it is so comfortable that I doubt anything soft and springy could compete."
If you're a fan of the Tempur brand, this is a great choice for you.
Best Goose Down Cooling Pillow
Stuffed with 10 per cent goose down and 90 per cent goose feather, these pillows are definitely not geared to allergy sufferers. Cooled using Ice Silk pillow covers, these are perfect for those who like to sink into a soft pillow at the end of the day. Many reviewers claim these pillows helped ease their neck pain, and for $65.99 for a pair of the King sized ones, it's worth a shot to try. One passionate buyer claims these pillows are versatile and great for all uses, saying " I know my pillows, trust me. I sleep on my back, sides and stomach. You can squeeze this pillow to the thickness you want or push the feathers outward to be more flat when sleeping on your back. It stays where you put it. crunch it together to prop your head for watching tv. If you used down pillows, buy this set. If you have not used down pillows, buy this set."
Best Cooling Pillow on Amazon Prime
With moderate thickness and firmness, this is a great pillow for nearly anyone. One reviewer goes as far to say as it's not just the best pillow she's bought, but "the best purchase she's made", so customer loyalty runs deep. Another customer said "After sleeping on a set of king pillows every night for 10 months, nothing has changed either the shape, size or support of the pillow or its comfort. It has not developed any indentation. These are the best pillows we've ever had in our many years of marriage. We liked them so much we've ordered additional sets for our guest bedrooms. If I could give it 6 stars, I would." At $37 a pillow, these seem worth the price, and with 2 day delivery? Unbeatable.
Register for free to continue reading
Registration is a free and easy way to support our truly independent journalism
By registering, you will also enjoy limited access to Premium articles, exclusive newsletters, commenting, and virtual events with our leading journalists
Already have an account? sign in