The Independent's journalism is supported by our readers. When you purchase through links on our site, we may earn commission.
8 best mattress protectors: Help prolong the life of your bed
Sleep soundly knowing you're keeping your mattress safe from dust mites, allergens and stains
Qin Xie
Wednesday 21 July 2021 12:22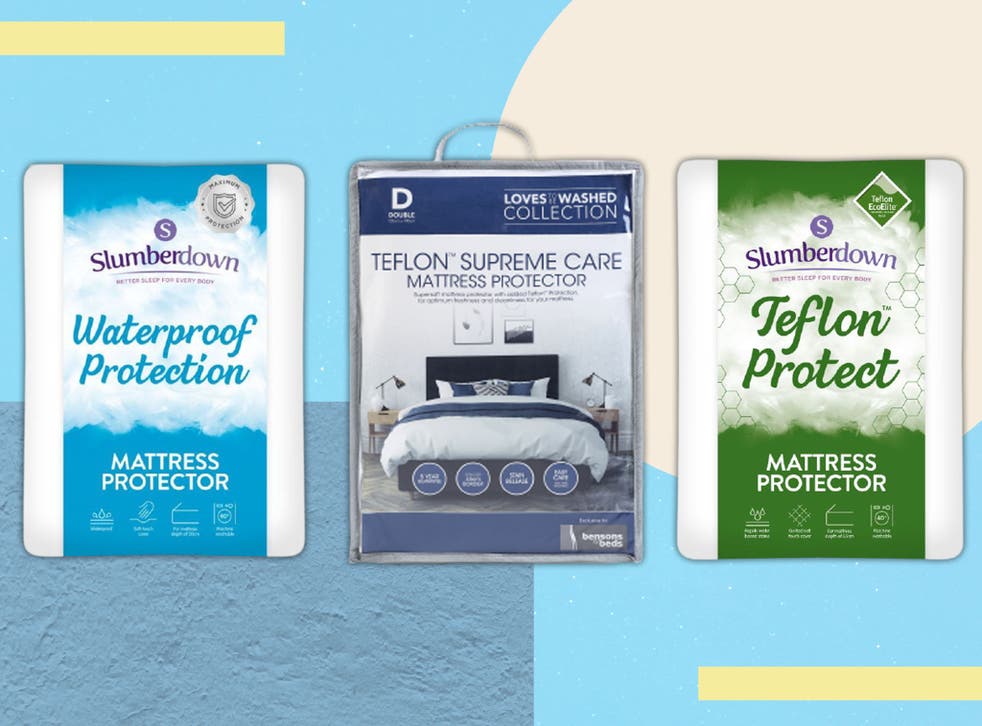 The mattress we sleep on every night has a huge effect on how much rest we actually get. It's no surprise then that the price tag that comes with something so important is not a number to be sniffed at.
That's why many of the biggest mattress brands offer three month trials so you know that the one you've picked will offer the right amount of support for your back and is breathable enough to keep you cool at night.
And yet, once it's on our bed, few of us proactively try to prolong the life of the mattress we spent so long picking out and spent perhaps hundreds of pounds on.
Turning your mattress every three months or so can help as it allows the mattress time to recover and reset. Using a mattress topper can also improve its support, especially towards the end of the life of the mattress.
But right from the word go, you should also invest in a good mattress protector. These go over your mattress and under your bedsheet and can be washed regularly with the rest of your bedding. They not only protect your mattress from dust mites and other allergens, but they can also save it from any accidents, spills and stains. And they don't have to cost a fortune.
Read more:
We tested a whole range of mattress protectors for comfort and fit, eliminating the ones that kept riding up on the bed or simply didn't deliver on the comfort front, whether it's temperature regulation or support. In our round-up, all of the prices given are for a double mattress protector. If you plump for a waterproof protector, make sure you wash it separately, as otherwise you might find your other laundry still wet after the spin cycle.
The best mattress protectors for 2021 are:
Register for free to continue reading
Registration is a free and easy way to support our truly independent journalism
By registering, you will also enjoy limited access to Premium articles, exclusive newsletters, commenting, and virtual events with our leading journalists
Already have an account? sign in
Register for free to continue reading
Registration is a free and easy way to support our truly independent journalism
By registering, you will also enjoy limited access to Premium articles, exclusive newsletters, commenting, and virtual events with our leading journalists
Already have an account? sign in