The Independent's journalism is supported by our readers. When you purchase through links on our site, we may earn commission.
10 best vegan trainers that tread lightly on the planet
From celebrity collabs to brands that celebrate charitable causes, these are the shoes to know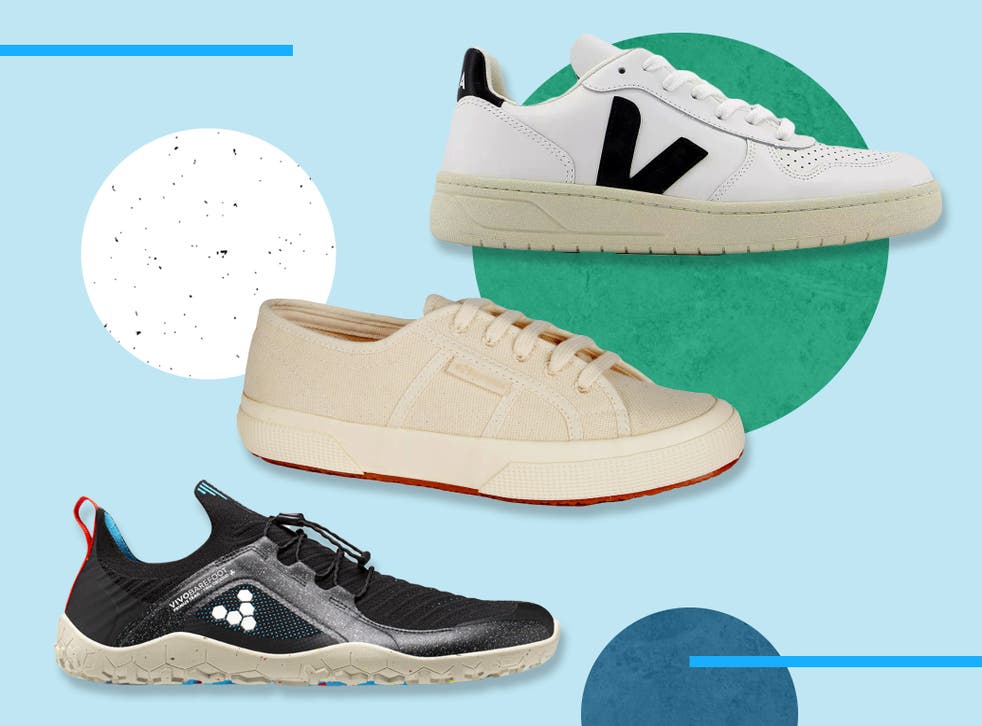 Once upon a time, veganism was considered a fringe movement – but not anymore. The number of vegans in Britain quadrupled between 2014 and 2019, according to the Vegan Society, while the global vegan women's fashion market has been valued at almost $400bn (£307bn). Interestingly, vegan footwear accounts for 41.3 per cent of that total.
We're moments away from Earth Day, celebrated every year on 22 April, which means you may be on the hunt for a more ethical fashion fix. In fact, with growing concerns for the environment and the impact of animal farming on the planet, even those not dedicated to a plant-based diet are exploring alternatives for the fridge, cupboards and even their wardrobes.
By now, most of us are aware of the fashion industry's harmful part in global carbon emissions, but trainers are an area that can be particularly problematic. A mix of non-environmentally friendly materials, such as nylon and plastic, plus chemical solvents and energy-intensive manufacturing processes, means that the vast number of trainers being produced each year really takes a toll on the planet. There is a link too with cattle farming and deforestation, making leather a contentious material in the billions of pairs of shoes created each year.
Thankfully, a growing number of brands are looking to create trainers that are suitable both for vegans and those trying to reduce their environmental impact. Making use of recycled materials from post-consumer waste, combined with innovative ways of crafting fashion from plant-based materials, such as pineapple, means there are a bunch of exciting and cool ways to get your sneaker fix sustainably.
How we tested
Every pair we reviewed was taken for a spin: on daily walks, city explorations, dashing to get trains and everything in between. Countless miles have been walked (and run) in the shoes, with comfort, design, style, price and durability all considered. Obviously, each of the brand's eco-credentials was of key importance, and while some brands on the list are entirely vegan, others have a mixed offering.
Read more:
The best vegan trainers for 2022 are:
The verdict: Vegan trainers
Gone are the days when looking for a pair of vegan trainers was a task that made your heart sink. Now, brands have been clever, thoughtful and creative, and we're lucky enough to have stacks of styles to choose from. Humans Are Vain impressed with its challenge v2 sneaker, which is an all-rounder that you won't regret adding to your wardrobe. We also have a soft spot for Veja, thanks to a range of stylish and comfortable designs, plus its openness when it comes to informing its customers on material sourcing, production and carbon emissions is to be applauded.
Voucher codes
For the latest discounts on trainers, and other fashion offers, try the links below:
We've also reviewed the best period pants that won't cramp your style
Register for free to continue reading
Registration is a free and easy way to support our truly independent journalism
By registering, you will also enjoy limited access to Premium articles, exclusive newsletters, commenting, and virtual events with our leading journalists
Already have an account? sign in