The Independent's journalism is supported by our readers. When you purchase through links on our site, we may earn commission.
8 best essential oil diffusers that give your home a sense of calm
From energy boosters to stress relievers, there are many holistic benefits to these infused scents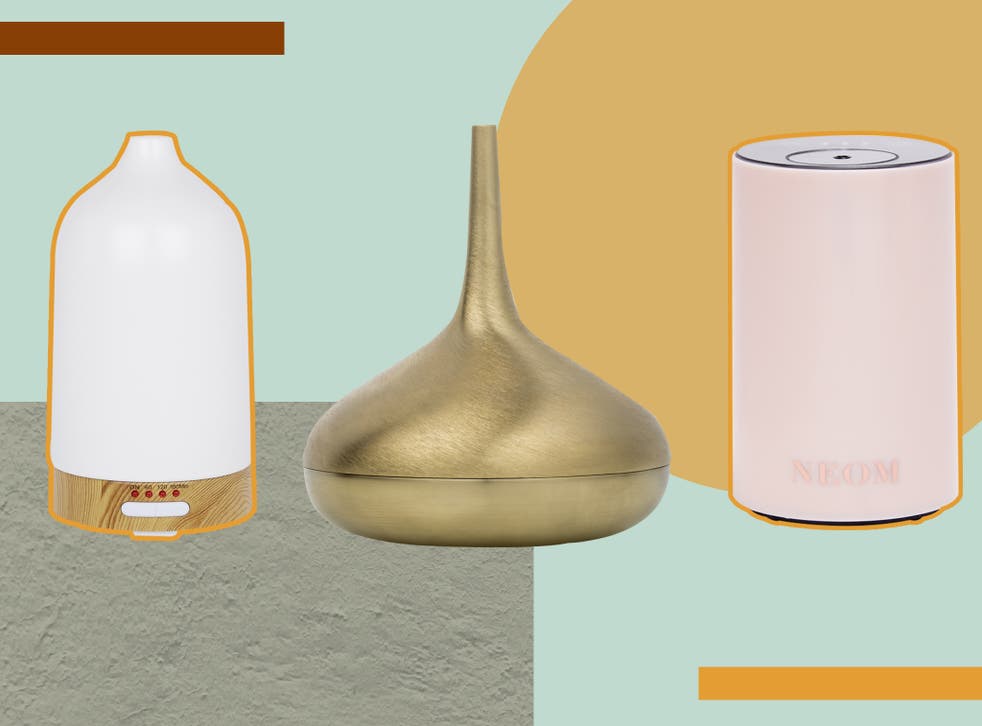 Whether you take inspiration from Instagram (hello floating shelves laden with plants), or simply like to pay attention to the little details, more of us are upgrading our living environments than ever before.
It's therefore unsurprising that there's been an uptick in demand for candles, reed diffusers, and room perfumes. Experts call this focus on scenting the house "scentscaping", aka zoning areas where scent will direct mood or energy levels. And by far the most popular and efficient way to achieve this, is by using essential oil diffusers.
These primarily fall into two categories. Some require filling with water laced with an essential oil of your choosing, while others rely on various technologies to propel the essential oils into the air.
There are pros and cons to both models. Those you fill with water add mist to the air and can be helpful if you live in a dry environment, or if the atmosphere in your house is dried out by central heating. On the flip side, if you have issues with damp in your house that might not be ideal. Additionally, you will need to empty out the water and gently dry the cylinder inside after use.
The options which don't use water require less maintenance in that respect, but you need to get into the knack of changing the essential oil scents in some cases, and may have fewer options of which essential oil can be used within.
Read more:
How we tested
Each diffuser was tested separately from the others, and we looked for ease of use, how aesthetically pleasing they were, ones that didn't make too much noise while operating, and their ability to diffuse the scent effectively into the room.
Below are eight of the best essential oil diffusers,  and what you need to know about them.
The best essential oil diffusers for 2022 are:
The verdict: Essential oil diffusers
If your budget can stretch to it, we would heartily recommend the Aromatherapy Associates' the atomiser pure essential oil ceramic diffuser – it is such a pleasing diffuser in all respects, and we found it was the one we most wanted in each room. If, however, you're after a smaller and more portable option, the Muji travel diffuser is great, too.
Voucher codes
For the latest discounts on homeware, try the below links:
If you are looking for more home comforts check out our round up of the best taper candles we love that are almost too pretty to light
Register for free to continue reading
Registration is a free and easy way to support our truly independent journalism
By registering, you will also enjoy limited access to Premium articles, exclusive newsletters, commenting, and virtual events with our leading journalists
Already have an account? sign in
Register for free to continue reading
Registration is a free and easy way to support our truly independent journalism
By registering, you will also enjoy limited access to Premium articles, exclusive newsletters, commenting, and virtual events with our leading journalists
Already have an account? sign in