The Independent's journalism is supported by our readers. When you purchase through links on our site, we may earn commission.
10 best temperature control kettles: Brew tea and coffee just the way you like it
From green tea to your morning coffee, this lot will make sure you get the best possible cuppa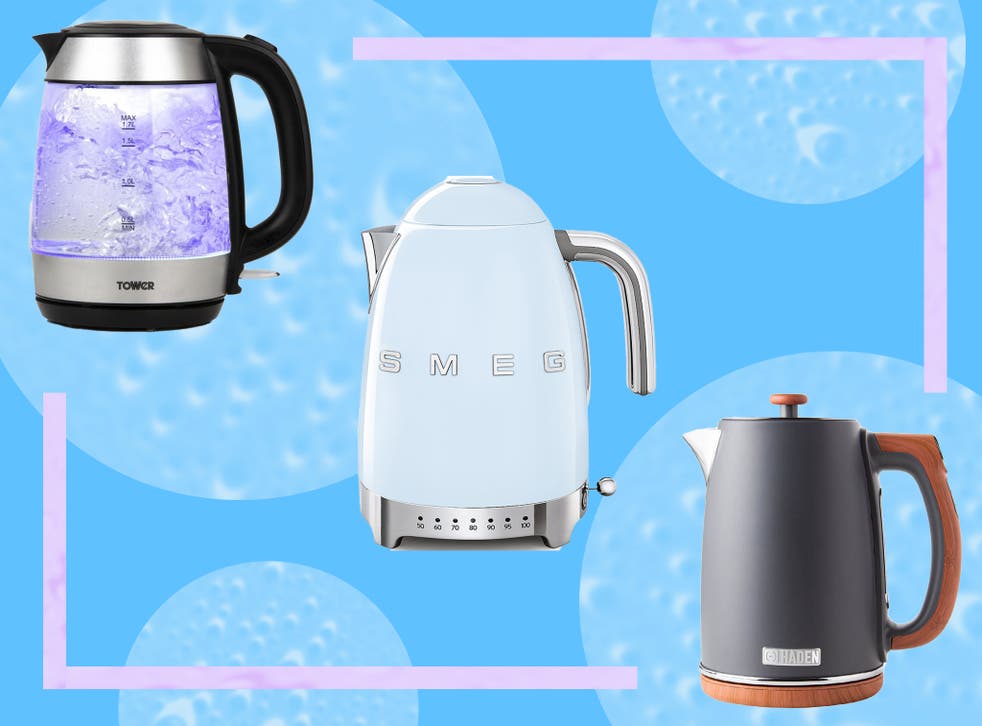 Gone are the days when kettles simply boiled water to 100C – now, temperature control kettles have never been more popular. Generally these appliances will also have more features than other kettles, whether it's functions to maintain certain temperatures for fixed periods of time or energy-saving, quick-boil functions, designed for use when the kettle is only partially full.
Temperature control kettles are especially useful for fans of different types of tea, which should ideally be made with water that is slightly cooler. "Green teas should be brewed at lower temperatures (generally no higher than 70C). They'll be sweeter, and you'll be able to taste all the wonderful flavours in the tea," says Beverly-Claire Wainwright, a trainer at the Tea Academy. "Brewing time is a big factor – the longer the tea is brewed for, the more bitterness will be present in the cup. However, loose-leaf teas with larger leaves take longer to brew as you need to give time for the leaves to unfurl. Teabag tea has tiny particles with a huge surface area, which is why they can be brewed so quickly."
As for the nation's favourite? "Black tea is best brewed at around 95C, except for Darjeeling black teas, which are delicate and brew much better at around 90C." Finally, make sure you take time to familiarise yourself with the kettle's features. "Having a temperature control kettle makes it really easy to experiment until you get the perfect brew," says Beverly-Claire. "However, make sure that the temperature options go down to at least 70C."
How we tested
In a nutshell; we drank a lot of tea. As big tea fans (put it this way, we've even got a dedicated travel kettle), we're confident we know exactly what to look for when it comes to top-quality boilers.
We considered a wide range of factors, including boiling time, noise levels and the ease with which we could scroll through pre-set temperatures. We're pleased to report every one of our kettles will pour a near-perfect cuppa, although we've highlighted any features which make the kettle in question especially suitable for tea drinkers with certain preferences.
Read more:
The best temperature control kettles for 2022 are:
The verdict: Temperature control kettles
Gastroback's brilliant features – including the energ-efficient fast-boil function – earned this kettle the top spot, while Russell Hobbs's digital quiet boil kettle gets top marks for its low noise levels and sleek profile. Tower's temperature control kettle also gets a gold star for its brilliant price point and easily programmable settings.
Voucher codes
For the latest discounts on knives and other kitchen appliances, try the links below:
Get creative in the kitchen with the best indoor pizza ovens
Register for free to continue reading
Registration is a free and easy way to support our truly independent journalism
By registering, you will also enjoy limited access to Premium articles, exclusive newsletters, commenting, and virtual events with our leading journalists
Already have an account? sign in
Register for free to continue reading
Registration is a free and easy way to support our truly independent journalism
By registering, you will also enjoy limited access to Premium articles, exclusive newsletters, commenting, and virtual events with our leading journalists
Already have an account? sign in