The Independent's journalism is supported by our readers. When you purchase through links on our site, we may earn commission. Why trust us?
Netflix has gone up in price in the UK, here's how to cancel your subscription
Looking elsewhere? These are the steps to cancel your subscription and which alternatives you should try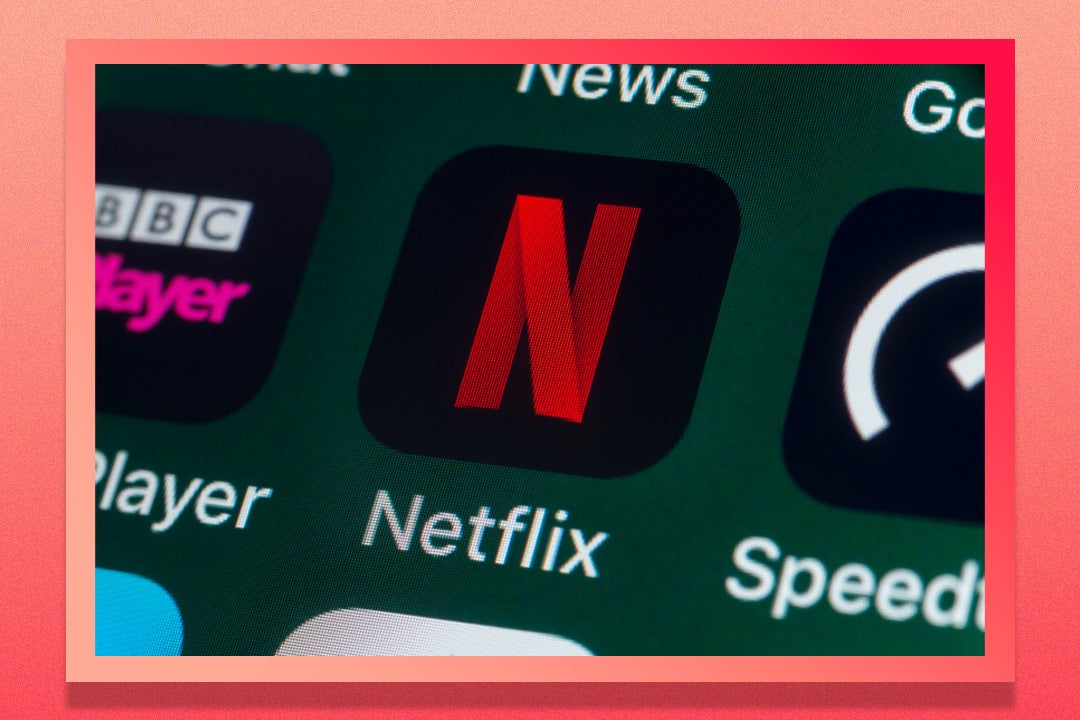 After clamping down on password sharing earlier this year, Netflix is going one step further. The streaming service has announced that it will be increasing its prices in the UK for the second year in a row.
Netflix revealed in its third-quarter earnings report that it had attracted nearly 8.8 million new subscribers worldwide from July to September, indicating that its plan to convert freeloaders into customers was paying off. But despite the growth in subscriber numbers surpassing many analysts' expectations, the company is forging ahead with another price hike.
As of 18 October, a basic plan subscription, which is no longer available to new customers, costs £6.99 per month, a £1 increase over the previous £7.99 a month charge. Meanwhile, the premium subscription has gone up from £15.99 per month to £17.99 per month – an increase of £2 per month, seeing customers pay an extra £24 a year.
Both of the new standard plan tiers remain the same price for now. You'll pay £4.99 per month for the standard tier with ads and £10.99 for the standard tier without ads.
Though Netflix has served many of us well as a revolutionary streaming service over the years, the price hike has prompted users to consider cancelling their membership. If you're finding there's a larger (and cheaper) variety of streaming services to choose from nowadays, everyone should know the steps they need to take, should they wish to cancel their Netflix subscription. We've got all the details on how to cancel your subscription, as well as the range of other services on offer.
How much does a Netflix subscription cost?
Netflix offers a range of subscription tiers based on customers' various needs. A standard tier with ads is the cheapest, but you can't download content to watch offline. A premium tier subscription is the most expensive. It lets you stream on four devices at once and ups the quality to 4K.
These are the latest price offerings as of 18 October:
Basic: £7.99 per month (no longer available to new customers)
Standard with ads: £4.99 per month
Standard: £10.99 per month
Premium: £17.99 per month
Since May 2023, you need to pay extra if you want to share your Netflix account with friends and family who aren't in the same household as you. Only those on the standard tier without ads and premium tiers can add an extra member. It costs £4.99. Those on the standard tier can add one extra member, and those on the premium tier can add two.
How to cancel your Netflix subscription
If the price hike has you looking elsewhere, it's pretty easy to cancel your membership, though remember that simply signing out of your Netflix account or deleting the app from your phone won't result in your membership being cancelled. To cancel your Netflix subscription:
Log in to your Netflix account, tap on one of the profiles created and tap on the profile icon in the top right-hand corner. You'll be directed to your 'My Account' page, where you can see all the details relating to your Netflix account and membership. From there, click on 'cancel membership' in the first section on 'Membership and Billing'.
Netflix alternatives: Other streaming platforms to try
Amazon Prime Video
Amazon Prime arrived in the UK back in 2007, giving Prime members access to one-day shipping perks when shopping online at the retailer, as well as streaming TV shows and films.
Previously priced at £7.99 a month (or £79 a year), from September 2022, the price went up to £8.99 a month or £95 if you choose to pay annually – an increase of 20 per cent. This was the first time Amazon raised the price of Prime since 2014.
However, if you only want to access Prime Video, this is priced at a discounted £5.99 a month. Sign up to Amazon Prime Video online now
Apple TV+
Having originally launched in 2019, Apple's offering is one of the newest to the range of streaming services on the market right now. It hosts a number of Emmy award-winning shows, such as Severance and Ted Lasso.
Apple TV+ is no stranger to a price hike itself – but, at £6.99 a month, it's still cheaper than its competitors such as Disney+ and Amazon Prime. Owners of a new Apple device can even potentially unlock an extended free trial.
A key thing for customers to know is that Apple TV+ is not exclusive to anyone with an iPhone, Mac or iPad. Even if you have a PC, an Android device, a games console, smart TV, laptop, tablet or most smartphones, anyone can access the streaming service for a monthly fee.
Disney+
Disney+ is one of the newer streaming platforms to hit the UK but – thanks to the global media giant's unmatched back catalogue of TV shows and movies, as well as its competitive price plan – it's just become the most popular (it probably didn't hurt that the timing of its launch coincided with the first UK Covid-19 lockdown, either).
In the UK, Disney+ costs £7.99 per month or an annual sum of £79.90, which is a saving of £15.98. That means you essentially get 12 months for the price of 10.
In February 2021, Disney+ expanded its catalogue with content from Star and increased the price of its subscription from £5.99 per month to its current price of £7.99.
Paramount Plus
Paramount Plus launched in the UK and Ireland on 22 June 2022. Sky Q customers with a Sky Cinema subscription were able to receive the new channel as a free upgrade – costing £6.99 per month (or £69.90 per year) for viewers without Sky Cinema.
Paramount Plus includes more than 30,000 episodes and movies from channels such as CBS, Comedy Central, MTV, Nickelodeon and Paramount Pictures.
Sign up to Paramount Plus online now
Voucher codes
For the latest discounts on TVs and other tech offers, try the links below:
Compare the best broadband and TV deals with Independent compare
Want to secure your location before surfing and streaming online? Take a look at the best VPN services in the UK