What does Dad like? Music? Cameras? A smartphone with a pristine screen? Choosing a Dadget (sorry) means you have to know what he likes. Below, find gifts to suit several budgets and all fathers, whether that's one who's always travelling, a gardening fan or a fitness fanatic. And Dad, if you're reading this, treat yourself – it's your day.
1. Flexson VinylPlay: £249.99, Flexson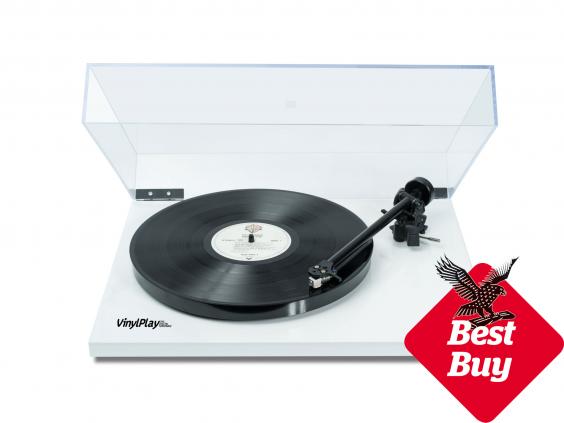 Think of all Dad's LPs gathering dust in the attic. Now he can play them through powered speakers and systems with a line-in connection (including Sonos) with this turntable. It's painless to set up and use and is a well-built machine that comes with a USB port so he can make digital back-ups of his vinyl. 
2. Sonos Play:5 speaker: £429, John Lewis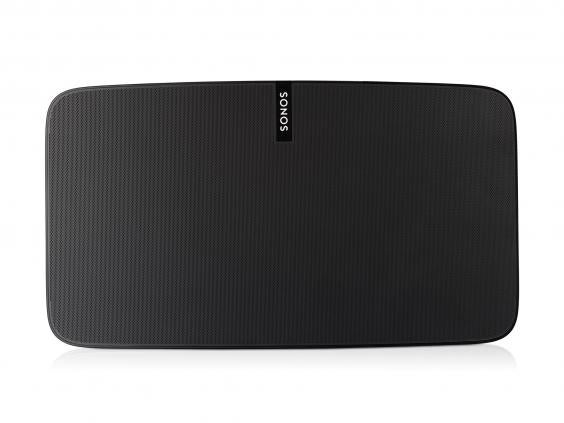 The Sonos wireless speaker system will allow him to play music from his smartphone, tablet or PC. It works with apps like Spotify and Apple Music. The Play:5 is the newest in the range and is powerful enough to fill a big room. A Sonos app called TruePlay works with an iPad to optimise the sound, wherever in the room he puts the speakers. Later, he can add more Sonos speakers to play music all around the house. So that's Christmas sorted, too. 
3. Denon Globe Cruiser AH-GC20 headphones: £174.90, Amazon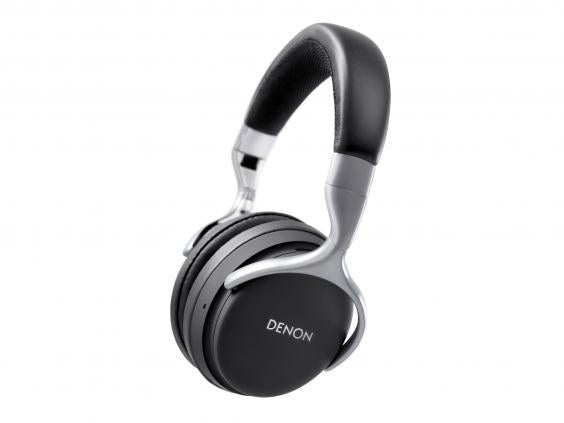 A frequent-flying, music loving dad will appreciate a pair of noise-cancelling headphones that help to block out the hum of jet engines when in the air. These use a microphone to measure the ambient sound and nullify it by feeding in the opposite frequency. This pair is very comfortable, even for extended wear, and is very successful at keeping the outside world at bay. They work wirelessly if he's playing music by Bluetooth, but a cable's included for plugging into the plane's inflight entertainment, say.
4. Samsung Gear VR: £80, Samsung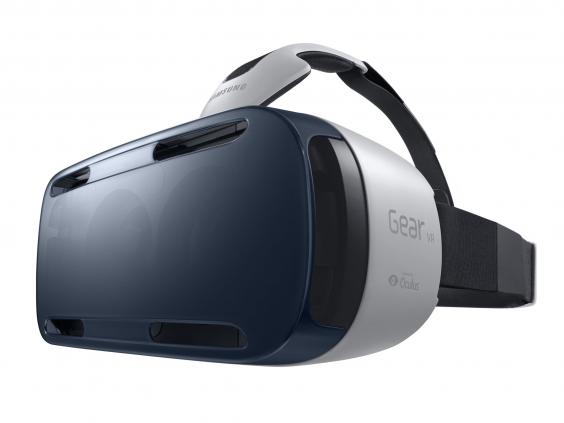 If he has a compatible Samsung Galaxy phone, sliding it into the front of this headset turns it into a virtual reality device so he can play games that are immersive and appear as complete worlds around you, wherever you look with free and paid-for games available. Titles include Temple Run VR and a Cirque Du Soleil show. You can also use it for apps like Netflix. Although not as high quality as something like Oculus Rift, it's pretty impressive and a fraction of the cost of a standalone VR system. Oculus provides some of the tech knowhow here, too.
5. Bluesmart Suitcase: £350, Selfridges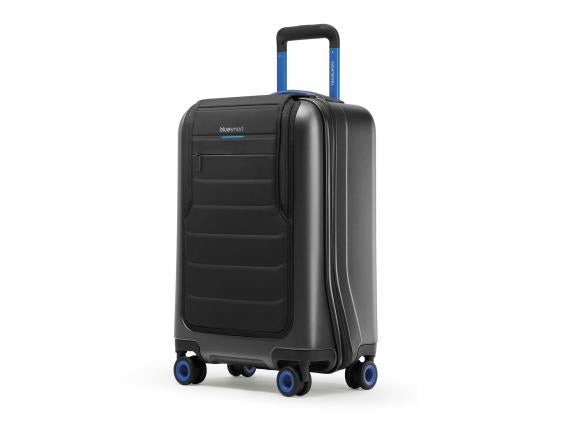 Another idea for a dad who's constantly travelling, the Bluesmart carry-on suitcase has decent storage space (34 litres) and plenty of technology. Lift it up and the case weighs itself, displaying the result on the companion smartphone app, handy if you need to meet an airline's weight restrictions. A built-in battery means it also works as a portable charger for phones and tablets. He'll be able to track the location of the bag via its GPS capabilities and when it senses you've stepped away from the case, it locks itself, unlocking when you return.
6. Hozelock Cloud Controller: £114.99, Hozelock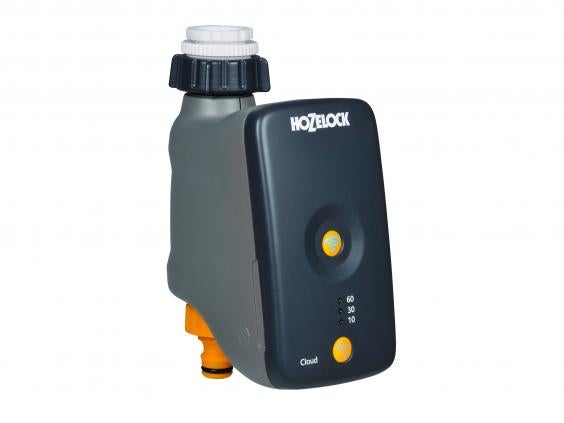 If he waters the garden or plants with a watering system, this new hub adds clever extra features. It connects to wi-fi and he'll be able to control the watering schedule from a companion smartphone app. This means he can do it from anywhere in the world – which is handy if there's a heat wave while he's away and wants to give the plants an extra soak. He also can also press the controller for an instant 10-minute watering.
7. Shark Proof: £14.99, Amazon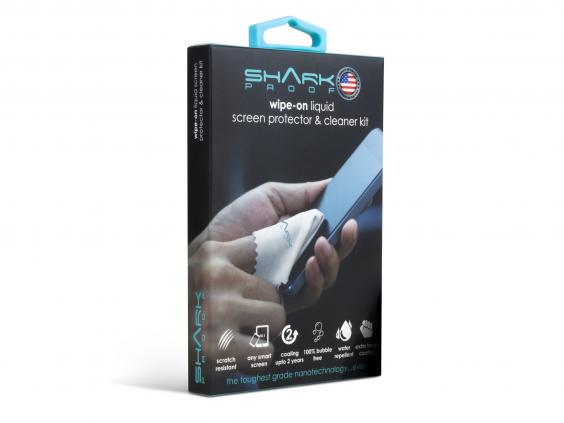 Mobile phones screens are easily broken or scratched, so a screen protector is useful. Shark Proof is a liquid. First you clean the display with a cloth and then use the first sachet which contains a cleaner to prime the screen and remove grime. Then use the wet wipe in the second sachet to apply the protective liquid which promises to protect the screen from scratches. Unlike some protectors, this one is more or less invisible and works with all phones.
8. MyZone MZ-3: £129.99, My Zone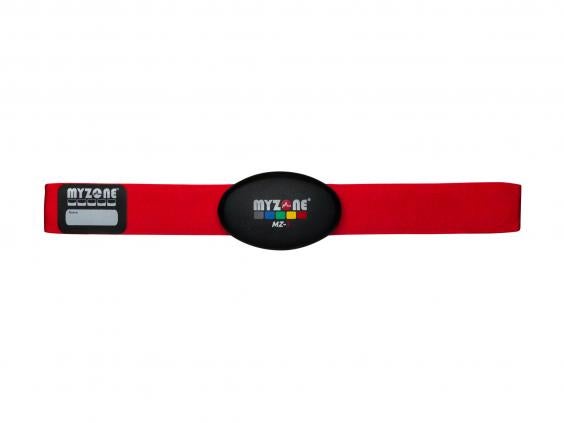 Be tactful if you give Dad a fitness tracker. Don't say he's getting sluggish, say you want him to be even fitter than he is. Point out that unlike other trackers, the MyZone measures your heart rate to see how fit you are. Then it encourages you to compete against yourself by matching or beating your previous efforts, and it knows exactly how much effort you should be putting in. There's a chest strap for accurate heart measurement and an optional smart watch (£100) though MyZone is compatible with Apple Watch and some Android Wear smart watches. 
9. Drift Compass: £99.99, Drift Innovation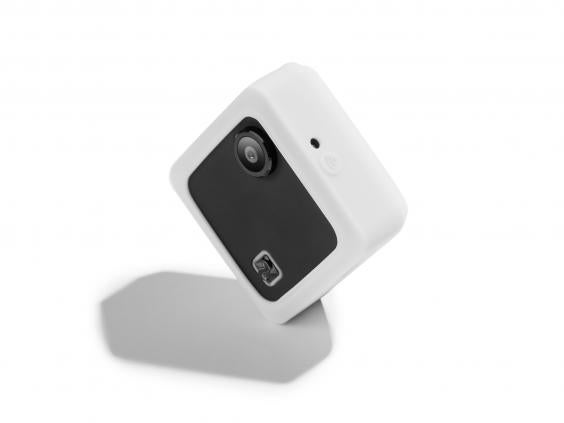 It's all very well shooting video of a family party, a gig or a sporting event, but there's a danger, the person behind the camera can spend so much time filming that they're not really enjoying the moment. So dads who are frequently the designated cameraman will like The Compass. It's a light, wearable camera –it can be clipped to his chest, for instance – that shoots HD video for up to two hours so they can tap it once and forget about it. It can also shoot photos and timelapse, and there's an accompanying app that livestreams footage.  
10. Amazon Fire TV Stick: £34.99, Amazon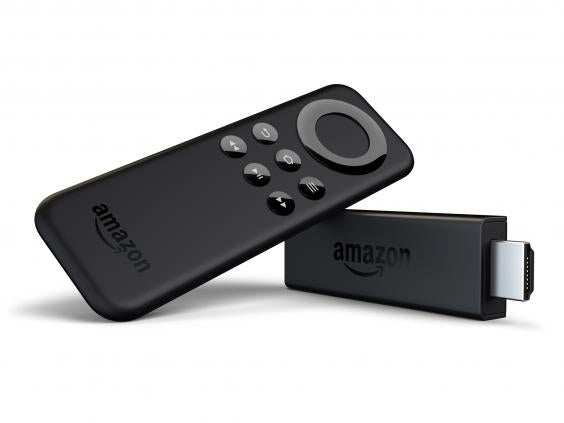 This is a TV gizmo which lets him stream movies and TV shows using home broadband. If he subscribes to Amazon Prime (£79 a year), he will also have access to some exclusive shows – Jeremy Clarkson et al's new The Grand Tour, for example – and a huge selection of movies. It's completely portable so he could take it to a friend's house to watch stuff there, providing they have a TV with an HDMI socket. If he's not an Amazon Prime subscriber and you're feeling extra-generous, then you could treat him to two presents.
11. Tile Bluetooth Tracker: £11.99, Amazon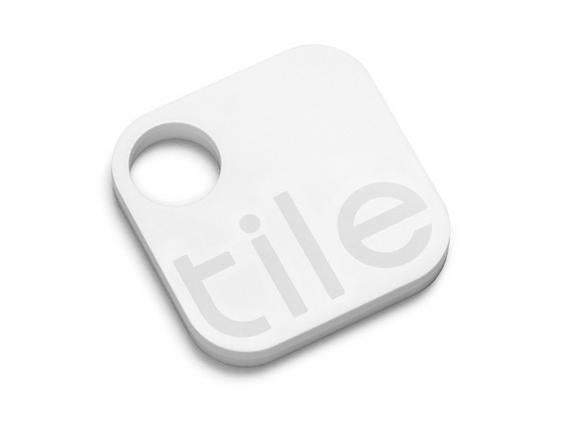 If you tend to lose stuff (and honestly, Dad, it's not your age), the Tile is a brilliant little solution. It's a Bluetooth tracking device that shares the location of your wallet, purse or clothing via a smartphone or tablet app. Even better, it works in reverse, too, so your phone can make a noise when you double-click a button on the Tile, which is cleverly designed to attach to a keyring.
Verdict
The best gadget here, depending on Dad's preferences of course, could be the Flexson VinylPlay, for bringing LPs back to life. It's useful and versatile, not to mention simple enough for the least techy dad. For those with green fingers, the Hozelock Cloud Controller offers something genuinely new: freedom from relying on neighbours to water the plants while you're away and the flexibility to water more or less as the weather forecast (read from your beach bed) dictates. For lower budgets, Shark Proof is easy-to-apply screen protection. 
IndyBest product reviews are unbiased, independent advice you can trust. On some occasions, we earn revenue if you click the links and buy the products, but we never allow this to bias our coverage. The reviews are compiled through a mix of expert opinion and real-world testing
Reuse content