Buying the right monitor for your PC is crucial, especially if you spend many hours in front of it either because you work from home or you're an avid gamer. It's not as simple as just spending more to get more, though. Different monitors are better suited to different tasks so knowing which one is right for you is just as important.
There are four main considerations: size, panel type, refresh rate and resolution.
Size is self-explanatory. If you only use your PC occasionally then you can get away with a modestly sized screen: say, 20-24in. If your PC is your multimedia hub, though, then bigger is better – the latest 34in, super-wide and curved monitors are quite something to behold. 
Panel type refers to the different types of LCD technology that are used to make the display. The two main ones are IPS and TN. TN panels are the most basic type and they suffer from poor viewing angles and colour accuracy. However, they're cheaper and have one big advantage: a short response time. This allows them to refresh really fast, in turn making them great for high-speed gaming. IPS fixes the viewing angle issues of TN and offers better colour accuracy but they have a slower response time so aren't quite as good for gaming. 
Next up is refresh rate. For anything but gaming you don't need more than 60Hz, but those that play fast-paced games such as first-person shooters will value the more rapid response of 144Hz or higher gaming displays. 
As for resolution, your typical 20-27in monitor will have a resolution of 1920 x 1080 pixels, which is also called 1080p or full HD. This is enough for more casual, occasional use but for those that work at their PCs, a few extra pixels can come in handy. A good sweet spot is a 27in screen with a resolution of 2560 x 1440 (1440p) pixels. That's enough to fit two full-size A4 Word documents side-by-side. 
If you're more into working with pictures and video then you may want to take the step up to a 4K screen, which is 3840 x 2160 pixels. 
Also look out for extra features like speakers, USB hubs and adjustable stands that offer height, rotation, pivot and tilt adjustment – cheap monitors tend to only offer tilt. 
1. Dell UltraSharp U2717D: £550.54, Ebuyer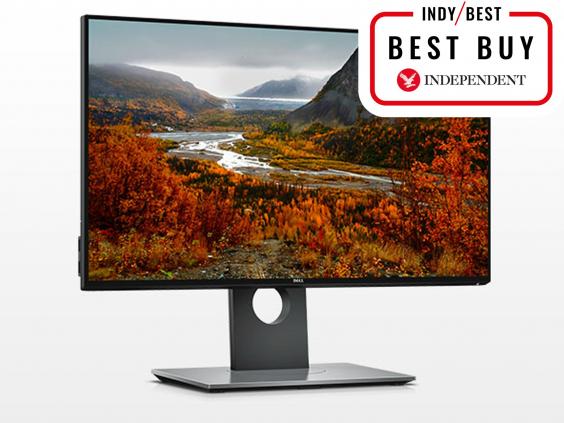 Just as the Dell U2417H (see below) is the ideal high-end 24in monitor, so the U2717D is the ideal high-end 27in monitor. Dell is a dab hand at making quality displays that have all the essentials but none of the frills. The U2717D boasts a 1440p resolution, excellent overall image quality and a fantastic business-like but not staid stand design. It also offers height adjustment, a USB 3.0 hub and loads of connectivity options. Also look out for good deals on its predecessor, the U2715H. It's mostly identical and can be had for under £400.
2. Acer R221HQBMID: £99.99, Argos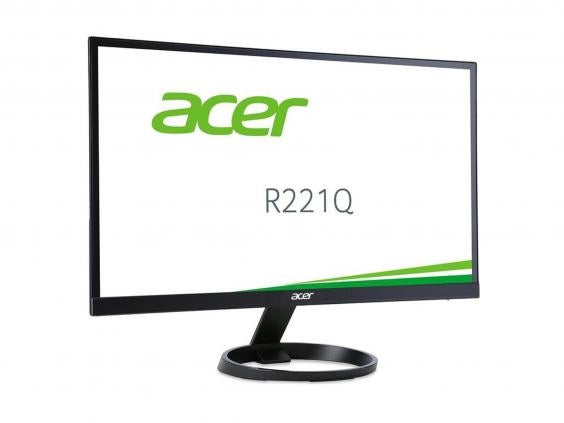 There are cheaper monitors than the Acer R221HQBMID, but not by much. By spending the extra £25 or so over the cheapest alternatives you get an IPS panel that will produce better-looking colours and have better viewing angles than cheap TN ones. It's also an impressively slim and surprisingly stylish monitor, with a useful 1080p resolution that's an ideal match for its 22in size. You get nothing more than the basics – not even speakers – but it's a good entry-level monitor for getting the basics done.
3. LG 23MP68VQ: £140, PC World Business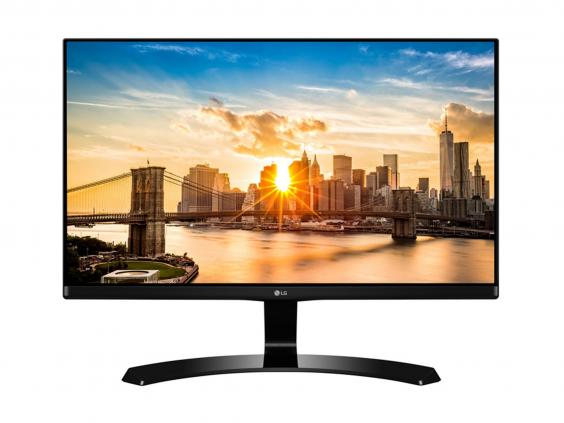 For around £150 you can't do better than this 23in display from LG. It combines a decent quality IPS panel with a 1080p resolution and fetching overall design, and then adds several extras that set it above the most entry level alternatives. The first is a 75Hz refresh rate. This is a modest boost over the 60Hz of most non-gaming monitors, but it makes this display just a little more responsive. The second is the presence of FreeSync, a gaming technology that makes for smoother-looking, tear-free games.
4. Dell UltraSharp U2417H: £230, Debenhams Plus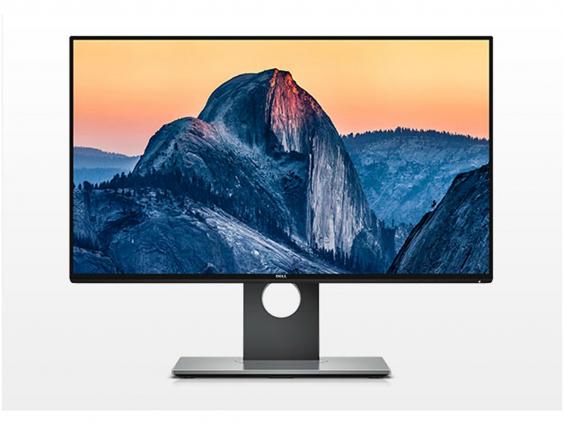 If you're looking for a top-quality monitor but can't stretch to a larger display, the Dell U2417H is ideal. This 24in display still only has a 1080p resolution but it has fantastic image quality. What's more the incredibly slim bezel round the edge of the screen and the simple-stand design make for a premium-looking device, even when it's not in use. The stand also offers height, pivot and rotation adjustment, which you don't get with cheaper displays, and it has a USB 3.0 hub so you can connect other devices to it. 
5. AOC G2460PF: £219.99, Currys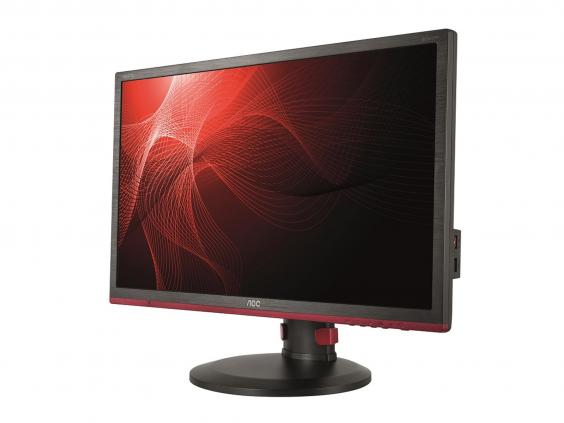 The AOC G2460PF is one of the cheapest 144Hz gaming monitors you can buy, and that's simply all that matters. You can pay up to £150 more for the same 24inch, 1080p, 144Hz configuration but it's just not worth it. This isn't a barebones display, either. The stand offers height adjustment, it includes FreeSync and there's a USB 3.0 hub too. A great option for a dedicated gamer on a budget. You do suffer the lower image quality and poor viewing angles of a TN panel but that's the nature of such gaming displays.
6. Acer Predator XF270HU: £499.99, Overclockers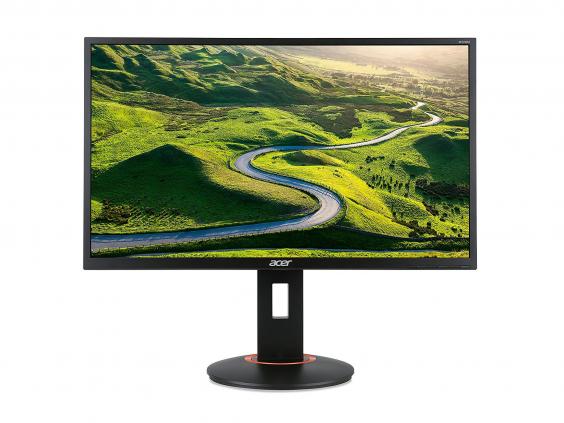 The 27in gaming monitor market is an odd one right now. There simply isn't the range of affordable TN-based 1440p displays that you'd expect. As such, the low price of the Acer XF270HU makes it a fantastic buy. This monitor uses an IPS panel but it still has a 144Hz refresh rate that it combines with great overall image quality, Freesync, a versatile, height-adjustable stand and plenty of connectivity. Those that must have the one-millisecond response time of a TN panel should consider the AOC AGON AG271QX for around the same price.
7. LG 27UD58: £329.99, Overclockers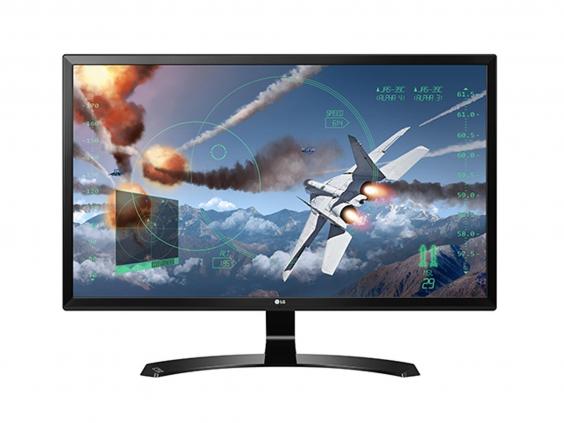 The LG 27UD58 is one of the cheapest 4K screens you can buy that uses IPS technology. You can get cheaper TN models but 4K and TN is a pointless mix. The low price means you miss out on any extras such as an adjustable stand, USB hub or speakers but if all you want is that massive 4K resolution then this is the place to start. It's ideal for those that regularly edit pictures and video but can't afford a professional-grade 4K display. It even has FreeSync too. 
8. Acer BX340CK: £479.98, Scan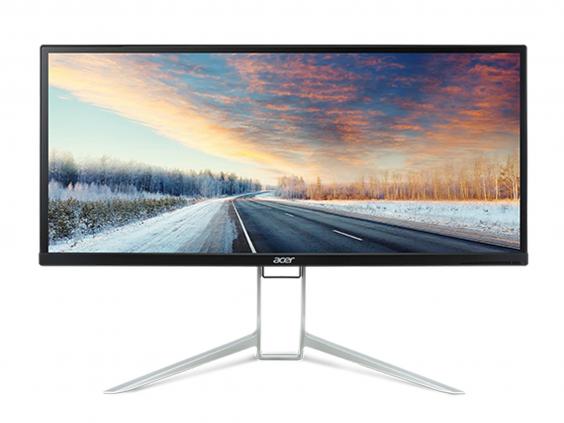 If you're really looking to make an impression with your next monitor then a 34in, super-wide display is the way to go. The huge 3440 x 1440 pixel resolution makes it useful for work while the wide-screen aspect ratio is amazing for games and movies. This Acer BX340CK is one of the cheapest displays of this type that you can buy – cheaper ones tend to drop to a 2560 x 1080 resolution – and yet gives up little in terms of style, image quality or features. As well as a stylish height-adjustable stand, there's a USB 3.0 hub, FreeSync and you can boost the refresh rate to 75Hz. 
9. Asus PG348Q: £1031.99, Ebuyer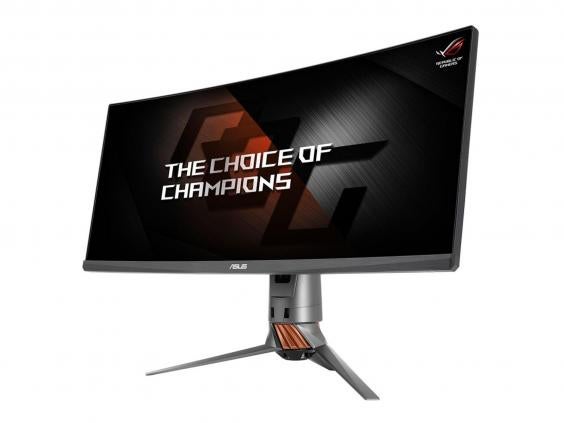 The Asus PG348Q is not only a 34in display with a 3440 x 1440 resolution but it's also curved. This means the angle at which you view the farthest edge of the screen matches that at the middle, making for a more even-looking image. Plus, it fills your peripheral vision even more, adding to the sense of immersion. All this and the IPS panel produces fantastic image quality and can even refresh at up to 100Hz, for more responsive gaming. The final feather in its cap is the presence of G-Sync. 
10. Asus PA329Q: £1179.98, Ebuyer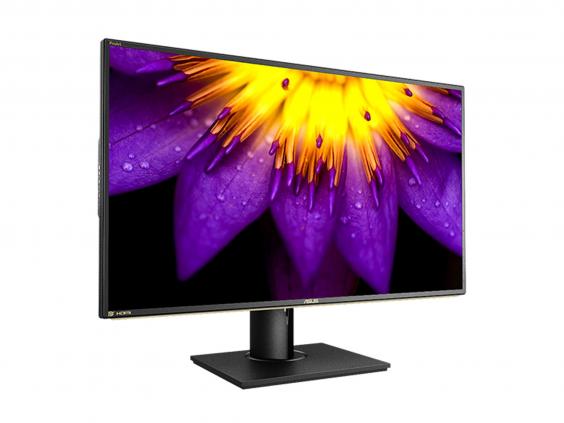 Professionals looking for the ultimate in image quality and resolution should seek out the Asus PA329Q. This massive 32in display has a 4K resolution making it ideal for seeing every detail of the pictures and video you're working on. Plus, it boasts an enhanced colour range that means it can display even more colours than is typically required. This is of niche benefit for home users but means this monitor is good enough for the image editing of Hollywood films and professional magazines, and all that image quality prowess can still be applied to your day-to-day computing. 
11. LG UltraFine 5K Display: £1179, Apple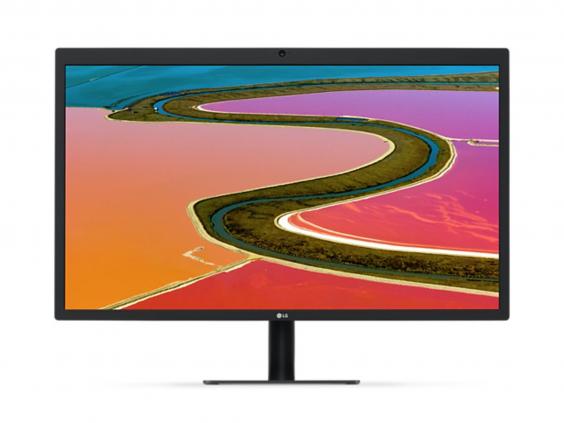 Apple stopped making its own displays last year and has instead recruited LG to produce two alternatives: a 27inch 5K display and a 21.5in 4K display. Both offer fantastic quality and an incredibly sharp image that is ideal for use with Macs – Apple's computers are better at coping with really high-resolution displays. What's more, both displays enable you to connect your Macbook to the monitor and charge it from the same Thunderbolt cable. They also offer further USB connections to connect your other devices. They're both very expensive but ideal for Mac users.
The Verdict
Apple's 5k and 4k displays are the natural choice for Mac users but not so much for PCs, and they're pricey for what you get. Meanwhile the LG 23MP68VQ is a great budget option and the Acer XF270HU offers amazing value and versatility for those interested in gaming. However, the best all-rounder has to be the Dell U2717D. It's the ultimate combination of style, image quality and practicality.
IndyBest product reviews are unbiased, independent advice you can trust. On some occasions, we earn revenue if you click the links and buy the products, but we never allow this to bias our coverage. The reviews are compiled through a mix of expert opinion and real-world testing
Reuse content