The Independent's journalism is supported by our readers. When you purchase through links on our site, we may earn commission.
13 best gaming chairs for total focus and comfort
Looking for a Playstation perch? Camp out on these worthy additions to your battle station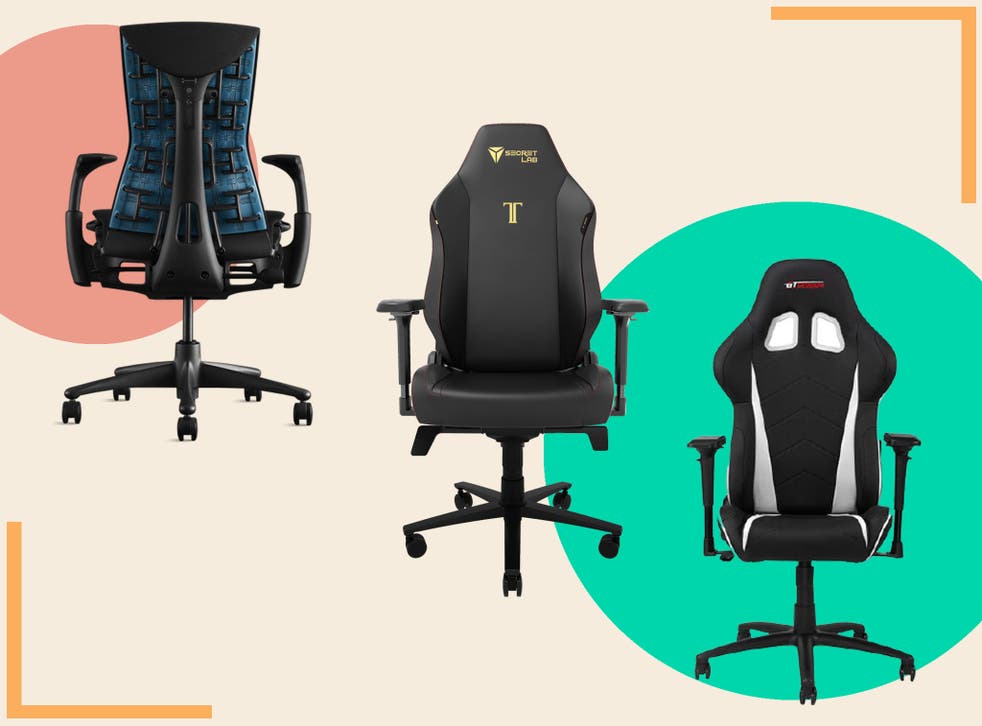 So, you're locked into a Call of Duty team deathmatch when you start to shift uncomfortably in your seat, take your eye off the screen and before you know it, another player is picking up your dog tags.
The right gaming chair can do wonders for your kill-death ratio, making it easy to get comfortable and stay that way over long sessions in front of the screen. After all, taking regular breaks to walk around and stretch isn't always possible, especially when you're in the thick of the battle (though it is recommended).
That's why the best gaming chair must be ergonomically designed so that there's good spine and back support, in particular at the lumbar region so as your lower back curves inwards and away from the back of the chair you can maintain a healthy posture.
It's very rare that chairs come pre-assembled so, as always, we kept notes on how tricky and how long each chair took to come together and then, once we'd done the hard work, we were looking for plenty of adjustable features; from arm rests to hydraulics, and whether there was enough tilt to be able to sit in multiple positions.
Finally, because gamers are rarely static in their chairs and often live and die with every thumb press, we were looking for good build quality, which is a paramount concern if you don't want your chair to start squeaking and groaning after a couple of sessions.
So, are you sitting comfortably? No? Then, we'll begin with our round-up of worthy additions to your gaming cockpit.
Read more:
We enlisted the help of three excitable gamers of varying heights and builds and asked them to see how well the chairs enabled their gaming targets, as well as helped them wind down when they'd put the controller down and were simply chilling with Netflix. They all sat with the products for around two months, looking for features that were degrading over time, from changes in the foam profile and comfort of the chair to how well each unit was standing up to multiple rounds of Battlefield 5.
Ultimately, it was the chairs that initially impressed and then were largely forgotten about that made the list because a good gaming chair should be a mere supporting player in the quest for gaming greatness.
Register for free to continue reading
Registration is a free and easy way to support our truly independent journalism
By registering, you will also enjoy limited access to Premium articles, exclusive newsletters, commenting, and virtual events with our leading journalists
Already have an account? sign in
Register for free to continue reading
Registration is a free and easy way to support our truly independent journalism
By registering, you will also enjoy limited access to Premium articles, exclusive newsletters, commenting, and virtual events with our leading journalists
Already have an account? sign in