The Independent's journalism is supported by our readers. When you purchase through links on our site, we may earn commission.
9 best kids' luggage: Suitcases and rucksacks for every adventure
From fun ride-ons to snazzy prints, there's a case for every globe trotter here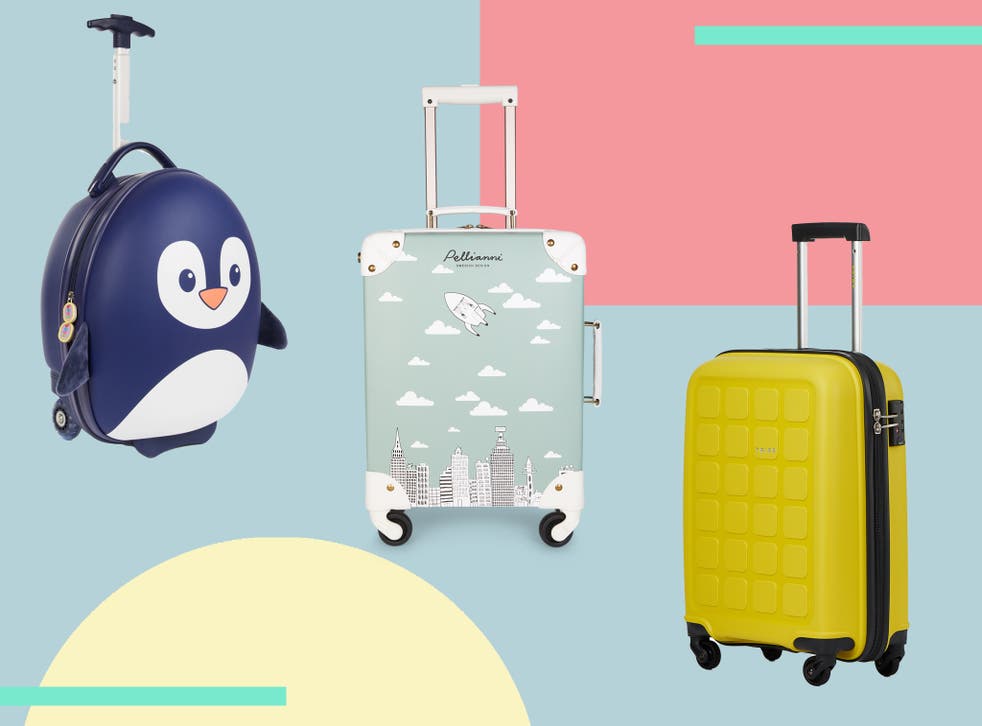 Whether you're planning a summer holiday or an overnight family break, making sure your kids' luggage is up to the job is crucial.
It doesn't matter if you're travelling with a toddler or a teen: if you can convince them to tote their own luggage, you're in for a far more enjoyable trip.
Planning on going by plane? Then you'll need to be mindful of cabin bag size restrictions when you choose your kids' luggage. Hand luggage sizes vary by airline, so always check yours before you travel – some online retailers will even allow you to filter suitcase sizes by airline to save you some time when searching.
With any luck it will be your child transporting their luggage for at least some of the journey, so it's also worth looking for something lightweight with well-oiled wheels.
And as with anything for little people, go for a suitcase or bag that's rugged enough to withstand a bit of mistreatment and a lot of sitting on. That case will double up as a much-needed seat when you're stuck in an airport queue.
Read more
How we tested
We looked for luggage options right across the board – from kids' travel rucksacks for short camping trips, to kids' cabin bags for long plane journeys. Our only criteria was that the luggage must be transportable by a child, and our shortlist includes options suitable for all ages from tiny toddlers up to travelling teens.
We had our young testers check that zippers were easy to use, trolley handles were easy to retract, and luggage was easy to carry independently. We also factored in cost, durability, and style – because if they love it, they're more likely to carry it.
The best kids' luggage for 2022 are:
The verdict: Kids' luggage
We love Tripp's Holiday range of cases for its enduring style, bold colours, and durable design – all at a very reasonable price. We were also seriously impressed by Hype's blue splat small suitcase and the incredibly stylish Pellianni City Suitcase, which any globetrotting youngster would be proud to carry around.
Voucher codes
For the latest discounts on other kids essentials, try the links below:
Holidaying in the great outdoors? Here are our picks of the camping essentials you need for your next trip
Register for free to continue reading
Registration is a free and easy way to support our truly independent journalism
By registering, you will also enjoy limited access to Premium articles, exclusive newsletters, commenting, and virtual events with our leading journalists
Already have an account? sign in