The Independent's journalism is supported by our readers. When you purchase through links on our site, we may earn commission.
The best heated mattress toppers to get you through winter
As it gets colder, assure you're staying warm by adding a heated mattress topper to your online shopping list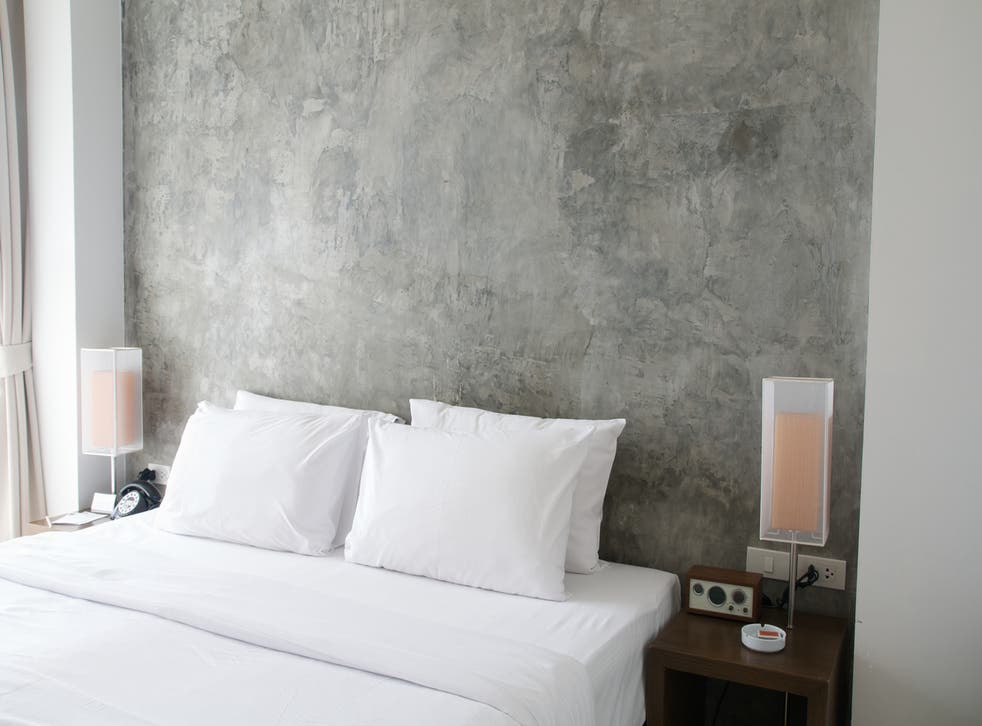 It's the coldest time of year, and if despite your best efforts your bedroom still gets a bit chilly overnight, it could be time to consider investing in a heated mattress pad.
Some electric blankets of the past were unsafe, triggering fires, but safety standards have improved and heated mattress pads are wired to turn themselves off after a period of use, and are also easier to clean and maintain.
These are our picks of the bunch in various categories, based on the testimonies of enthusiastic customers.
Best Twin Size Heated Mattress Pad
Available at Bed, Bath, and Beyond, the Beautyrest mattress pad does not have a single review under three stars.
With 4.7 out of 5 overall reported customer satisfaction and a 5 year product warranty, the Beautyrest is a reliable option if you're willing to spend a little more. Reviewers report that the mattress pad heats well, stays in place, and comes with several different modes for various kinds of use.
Best Full-Size Heated Mattress Pad
This mattress pad, found on Amazon (with Prime shipping) has ten heat settings and an auto-off setting for after 10 hours of use.
Made of polyester, the mattress pad is machine washable and safe to throw in the dryer. Reviewers claim this blanket has helped with chronic pain, cold nights, and that "whether for health or just warmth, this will be your new BFF." It is also available in sizes from twin to king.
Best Queen Size Heated Mattress Pad
While the Berkshire Blanket is a bit more expensive than others, this mattress pad is an example of an investment piece. Topped with grace fur for an extra element of luxury, this mattress topper has two heat zones and controllers, so if you're sharing the bed you can adjust the heat to your liking. Reviewers across the web sing its praises, one said "This heated mattress pad is terrific- works well and the material is very comfortable! Worth the price!"
Best King Size Heated Mattress Pad
The Hyde Lane Mattress Pad sets itself apart from the others by using cotton rather than polyester and its preheat setting. It's highly reviewed, with many customers impressed by how effective the pad is. One reviewer said: "This mattress pad is ideal to preheat the bed, and adds comfort to your bed. It has extra thick padding, which makes for a great night's sleep. I don't feel the coils, but they are there for when I need to warm up the bed."
Best Hypoallergenic Heated Mattress Pad
Made from velour and equipped with ten settings, the Serta mattress pad is luxurious, despite its lower price point. Safety features include an automatic shut off after 10 hours of use and a timer so the pad can turn off earlier, if need be. Some reviewers report that it works well for muscle relaxation after exercise, saying "I am so pleased with this purchase. It's June and some evenings I still turn it on for an hour or so on low. It works well especially for some of my post-Zumba workouts after I take a shower. I let the heat warm my muscles after I fall off into relaxing sleep. The best feature for me is the sleep timer. I like controlling how long it stays on which can vary depending on my mood."
Best Plush Heated Mattress Pad
Wellness brand Max Kare designed a heated under-blanket rather than a traditional mattress cover. The blanket is made of a velvet type fabric and can be placed on top of or underneath sheets and bedding. Reviewers report that both the heating levels and timer settings are easy to operate, and the primary complaint is that the blanket must be plugged in at two ends to work.
One reviewer said that this was the best mattress pad they had owned: "This was a replacement mattress pad when my other one stopped working ... oh my goodness, what a wonderful change. First off, the feel of this is so soft, it feels just like a regular blanket. Then there is absolutely no feel of the wires when you are lying on it. The other thing I love about it is there is a timer on it and you control how many hours you want it to be on. Another reason I use a heated mattress pad is, I have restless legs and if I am cold I suffer all night, but with this I fall asleep and stay asleep because of the warmth of it. No doubt about it, it is the best heater mattress pad I have ever owned."
Best Budget Heated Mattress Pad
Giantex's electric mattress pad ranges from twin to queen size, and the most expensive model is $52.99, so it's one of the more affordable bed warmers on the market. The topper has five modes of heating, and a timer that ranges from 1 to 8 hours. The topper heats up to 104 degrees at the hottest setting after about an hour. Made from polyester, the mattress bad is both durable and soft. It has 4 out of 5 stars on Amazon.
Best Luxury Heated Mattress Pad
Sunbeam's Therapeutic Heated Mattress Pad has 6 customizable heating zones, is wirelessly controlled, machine washable, and has a preheating setting. Like the Hyde Park, the Sunbeam Therapeutic Heated Mattress Pad is 100% cotton and is incredibly soft to the touch and simple to use.
This is a great mattress pad for people that other heaters haven't worked for, according to one reviewer who said: "I have arthritis and fibromyalgia and have used several different mattress pads in the past they were either too hot, not warm enough or heated all over and had all those thick wires poking into my sore and tender body. I needed only one or two areas at a time so I thought I was just out of luck.
"After several years came across The sunbeam therapeutic heated mattress cover. The first night I preheated the mattress pad on both sides (because I'm all over the bed trying to get comfortable with my aches and pains), I crawled into bed after the preheating was done, I set the one side I sleep most on to the areas that I needed the most and I slept through nine hours I have not done that in a very very long time."
Register for free to continue reading
Registration is a free and easy way to support our truly independent journalism
By registering, you will also enjoy limited access to Premium articles, exclusive newsletters, commenting, and virtual events with our leading journalists
Already have an account? sign in
Register for free to continue reading
Registration is a free and easy way to support our truly independent journalism
By registering, you will also enjoy limited access to Premium articles, exclusive newsletters, commenting, and virtual events with our leading journalists
Already have an account? sign in