As it happened
ended
1652460017
The Independent's journalism is supported by our readers. When you purchase through links on our site, we may earn commission.
PS5 stock – live: Game bundles still available – how to get a console
Keep up to date with the latest drops from John Lewis, Smyths Toys, Currys and more
Jasper Pickering Comments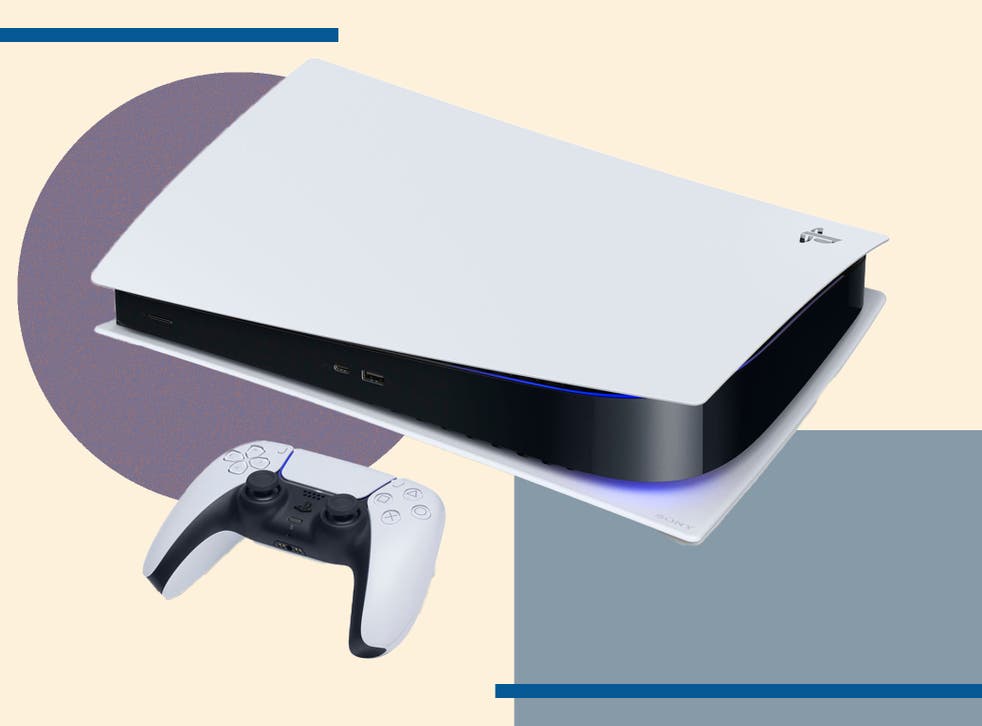 UPDATE: PS5 bundles are still in stock at Game, Scan, Box and The Game Collection. It could restock at Currys in the next few days. Read on for more information.
It's been a year and a half since the PS5 was first released, yet we're all still here, clinging on to the dream of owning one of the elusive consoles.
Shelves remain barren and empty, and restocks still come and go in the blink of an eye thanks to the ongoing global semiconductor shortage sparked by the coronavirus pandemic. This has meant consoles are still tricky to get hold of, both online and in-store.
But the situation is getting better – slowly. April was one of the best months for restocks since the start of 2022, seeing 21 drops take place in total, We saw restocks from PlayStation Direct, ShopTo, Currys, Argos, AO, Game, Smyths Toys, Very and many more independent retailers to boot. As we inch closer to summer, we're hoping May will continue that momentum, though it's looking like a quieter month so far.
Still on the hunt? Our liveblog is here to get you one of Sony's elusive next-gen consoles, as well as provide you with the details on the best games and accessories to grab alongside your new machine, plus the latest game reviews. If you want to find out which online retailers will be the first to restock, then keep scrolling to receive updates as they happen.
Read more:
Check stock from UK PS5 retailers below:
Check stock from US PS5 retailers below:
1652259631
Amazon is now out of stock
We saw a surprise PS5 restock at Amazon this morning, but as usual the consoles didn't last for long. Around an hour later, as of 9:45am, the retailer is once again sold out of both the PS5 disc and PS5 digital editions. We saw several reports of successful purchases on Twitter, but as ever, this is an Amazon restock that didn't stick around for long.
Alistair Charlton
11 May 2022 10:00
1652270431
Gotham Knights gameplay revealed
This week, we saw the first official gameplay footage from Gotham Knights, which is due out on the PS5 (as well as the Xbox series X/S and PC) on 25 October 2022.
Revealed on 10 May, the new gameplay trailer shows the characters of Nightwing and Red Hood patrolling the streets of Gotham and taking down enemies with their own combat styles. Batman himself won't be playable in the game, but Gotham Knights is an open-world game that will be familiar to anyone who has played any titles in the Arkham series.
Characters that will be playable in Gotham Knights include Batman sidekick Robin, and Bat Girl. A true next-generation titles, this game is not coming to the PlayStation 4 or Xbox one.
Play as Robin, Nightwing, Red Hood or Batgirl in an open-world action role-playing game. Here's what we know about gameplay details, characters and more
Alistair Charlton
11 May 2022 13:00
1652272527
Just one bundle remains in stock at ShopTo
We're just spotted that three of the four PS5 bundles added to the ShopTo website yesterday have now sold out. Only one bundle remains available, priced at £589.89 and including the PS5 disc edition with Horizon Forbidden West, LEGO Star Wars: Skywalker Saga, and an additional Dualsense controller in white.
Alistair Charlton
11 May 2022 13:35
1652274031
EA Sports ends partnership with Fifa
Football fans were shocked this week, as EA Sports announced the end of its partnership Fifa, the world football governing body. The split means the next instalment of EA Sports' Fifa game franchise will be its last, and is to be followed by a new titles called EA Sports FC.
Andrew Wilson, CEO of Electronic Arts made a statement, saying: "The introduction of EA Sports FC will not impact any current EA Sports global football games, and EA and FIFA are excited to deliver the greatest, most expansive game ever later this fall. Our final FIFA product will also include more game modes, features, teams, leagues, players, and competitions than any previous edition. Fans will be able to experience these innovations across the full EA Sports FIFA ecosystem including FIFA Mobile, FIFA Online 4, and eSports."
After 20 years, EA Sports is ending its partnership with FIFA. Here's everything we know
Alistair Charlton
11 May 2022 14:00
1652286914
Live blog signing off
That's it for another day of PS5 live blogging. Did you manage to grab a console from Game , ShopTo, or even Argos? Perhaps you were especially lucky and managed to secure one of the consoles offered by Amazon briefly this morning.
As it stands this evening, Game and ShopTo still have console bundles in stock, but if you want a PS5 console on its own then we're afraid you'll have to wait for the next restock elsewhere.
As ever, we'll be back again tomorrow and we'll look forward to sharing the latest PS5 restocking news with you then.
Alistair Charlton
11 May 2022 17:35
1652341220
Good morning, PS5 trackers
We're expecting another drop from Currys at some point in the next few days, so stay with us as we guide you through the PS5 stock situation.
Jasper Pickering
12 May 2022 08:40
1652343104
What bundles are still available at Game?
If you're looking to pick up a good deal from Game, then there are still a few bundles available, all of which include a copy of Horizon Forbidden West, one of the biggest titles so far in 2022.
We're big fans of the game, and it's one of the best titles to break in your new console just to see what the PS5 is really capable of.
The standalone PS5 has since sold out, which is usually the case as it's normally the cheapest. But the next cheapest includes a copy of Horizon Forbidden West (£519.98, Game.co.uk) which costs an extra £69.99 on top of the PS5's RRP of £449.99.
If you are looking for even more extras, then the next one up also includes a blue dualsense controller for £584.97 (Game.co.uk) which will be useful if you are hoping to play any two-player games on the console.
Jasper Pickering
12 May 2022 09:11
1652345504
What PS5 bundles are available from ShopTo?
Jasper Pickering
12 May 2022 09:51
1652347424
Is 'Horizon Forbidden West' worth it?
Since it was released in February 2022, Horizon Forbidden West (£59.99, Argos.co.uk) has been one of the PS5's bestselling titles and that isn't an accident. A lot of the PS5 bundles that we've seen since March have included healthy supplies of the game, alongside Gran Turismo 7, so chances are if you're on the market for a PS5, you'll be picking up one of those titles.
So is Horizon Forbidden West actually any good? As you might expect from a first-party Sony title – yes, yes it is.
We've spent plenty of time playing the game and we can confidently say it's one of the best looking titles currently available for the console.
In our review, we said: "While Horizon Forbidden West takes great leaps in its visual and story presentation, it stays the path with its gameplay, making small but notable additions that improve the experience.
Not much has changed since Zero Dawn, but when that gameplay revolves around hunting mechanical dinosaurs, why would you want it to?"
Jasper Pickering
12 May 2022 10:23
1652349704
Do I need an extra dualsense controller?
Some of the bundles at ShopTo and Game come included with an extra dualsense controller but will you actually need to use one?
That depends on a few factors but chances are, if you're planning to be gaming for long sessions then it's always good to have a second controller that can be swapped out and charged when the battery starts to get low.
It's also pretty essential if you're hoping to play some two-player games locally such as It Takes Two, one of our favourite games on the PS5.
In our review we said: "It's the natural next step for a PlayStation controller and it's arguably the best thing about the console. A second one is an essential addition for everyone but the most antisocial player."
From controllers to memberships, these are the best PS5 accessories to enhance your game playing, from Amazon, Sony, Nacon and more
Jasper Pickering
12 May 2022 11:01
Register for free to continue reading
Registration is a free and easy way to support our truly independent journalism
By registering, you will also enjoy limited access to Premium articles, exclusive newsletters, commenting, and virtual events with our leading journalists
Already have an account? sign in
Join our new commenting forum
Join thought-provoking conversations, follow other Independent readers and see their replies