The Independent's journalism is supported by our readers. When you purchase through links on our site, we may earn commission.
PS5 stock – live: Smyths restock available now - how to buy the console
Keep up to date with the latest drops from Very, Argos, Smyths Toys, Currys and more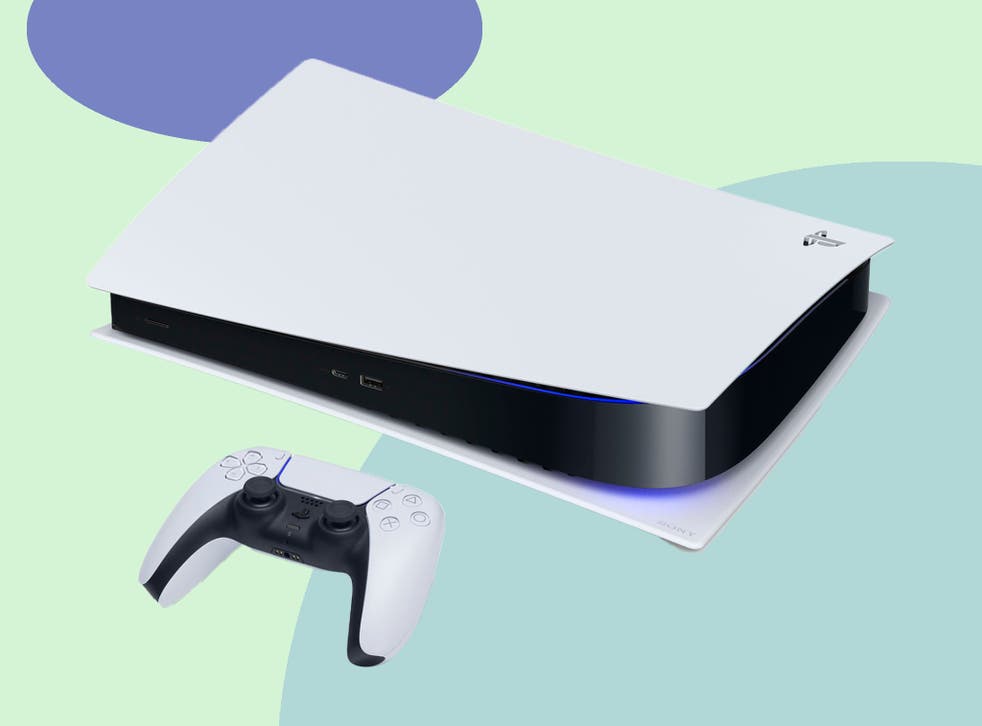 UPDATE: The PS5 is now in stock at Game, Scan and The Game Collection. It could restock at Very and Currys this week. Read on for more information.
It's been a year and a half since the PS5 was first released, yet we're all still here, clinging on to the dream of owning one of the elusive consoles.
Shelves remain barren and empty, and restocks still come and go in the blink of an eye thanks to the ongoing global semiconductor shortage sparked by the coronavirus pandemic. This has meant consoles are still tricky to get hold of, both online and in-store.
But the situation is getting better – slowly. Throughout May, one retailer has consistently had stock of the PS5, with smaller retailers such as Scan and The Game Collectionjoining suit. That said, you're out of luck if you're searching for a standalone PS5 console without any extras. If you're still on the hunt for a PS5 on its own, we'll be bringing you the live stock updates as we have them.
Our liveblog is here to get you one of Sony's elusive next-gen consoles, as well as provide you with the details on the best games and accessories to grab alongside your new machine, plus the latest game reviews. If you want to find out which online retailers will be the first to restock, then keep scrolling to receive updates as they happen.
Read more:
Check stock from UK PS5 retailers below:
Check stock from US PS5 retailers below:
1652784730
Are there PS5 bundles available from Smyths Toys?
As well as the standalone console (which we expect to sell quite quickly) there are also versions of the console including – you guessed it – Horizon Forbidden West which are available for pre-order.
These bundles are coming in at £499.99 (Smythstoys.com) which is a modest £50 more than the standalone console, so it's definitely worth shopping to save £20 on the price of the game by itself.
Jasper Pickering
17 May 2022 11:52
1652784176
PS5 now in stock at Smyths
The PS5 is now in stock at Smyths Toys with the disc edition of the console available. Smyths Toys stock always gets snapped up quickly, so we'd jump on it as soon as possible.
It looks like that stock is regional so make sure to check if your nearest store has any console availability.
Jasper Pickering
17 May 2022 11:42
1652783410
'Horizon Forbidden West' review
Plenty of the bundles that we've seen today have a copy of Horizon Forbidden West included but is the game worth the price?
In our review, we said: "In Horizon Forbidden West, Guerilla Games has developed its post-apocalyptic marriage of technology and nature to craft a beautifully realised vision of a world desperate for rebirth.
The story will take new players to unexpected and breathtaking places, and fans of Horizon Zero Dawn will have plenty of their questions answered.
While Horizon Forbidden West takes great leaps in its visual and story presentation, it stays the path with its gameplay, making small but notable additions that improve the experience.
Not much has changed since Zero Dawn, but when that gameplay revolves around hunting mechanical dinosaurs, why would you want it to?"
Read our full review to find out more about Horizon Forbidden West.
Guerilla Games's latest entry in the Horizon series is graphically stunning. Read our review of its gameplay, story and more
Jasper Pickering
17 May 2022 11:30
1652783205
Game releases cheaper PS5 bundle
Game has just released a fresh bundle! Yes, this one also comes with Horizon Forbidden West as well as a dualsense controller, but it does come in at £559.98 (Game.co.uk) which is substantially cheaper than the previous bundle that came with the blue controller (£584.97, Game.co.uk).
Jasper Pickering
17 May 2022 11:26
1652781670
When could Amazon restock the PS5?
Amazon has been a particularly good retailer when it comes to stocking the standalone console but getting your hands on one is another matter.
Being the massive retailer that it is, there is plenty of demand for the new console, with the PS5 selling out usually within minutes of going live. It also requires an active Prime subscription in order to take part in the drop.
The last stock drop we saw from Amazon took place on 11 May, so we're not expecting another one any time soon as they tend to restock once a month.
Jasper Pickering
17 May 2022 11:01
1652779810
'Fall Guys' goes free-to-play
Wondering what new games are available to play on your new console? There's plenty of freebies to be had, whether you're looking for a third-person shooter like Fortnite or an action-RPG like Genshin Impact.
If you missed the news yesterday, then a popular battle royale with a twist is going free-to-play. Fall Guys was first released back in 2020 on PC and Playstation consoles and if you missed it the first time round you can try it for no extra cost from June!
Fall Guys is basically a massive multiplayer game show in a similar vein to Total Wipeout, Takeshi's Castle or The Crystal Maze. Each match starts with 100 players and lasts until there is only one person (or bean in this case) standing.
Jasper Pickering
17 May 2022 10:30
1652777410
What bundles are still available from Game?
If you're looking to pick up a new game and controller with your console, then getting a bundle can be a good way to save some time. An extra controller can also be useful if you're hoping to play two-player games or simply swap them out when the batteries start to run low.
Right now at Game, there are still a few bundles left over from last week's restock, with the cheapest one featuring Forbidden West as well as a funky blue dualsense controller (£584.97, Game.co.uk). Both of which are worth adding to your basket regardless. Horizon Forbidden West is one of our favourite games on the PS5 and the dualsense controller is our top pick for best PS5 accessory.
Jasper Pickering
17 May 2022 09:50
1652775610
When could Very restock?
Today could be the big day! We've been eagerly awaiting another drop from Very since we last saw them restock the standalone consoles on 20 April.
Based on previous stocking patterns, Very is usually quite reliable when it comes to Tuesday restocks so we're keeping a very close eye on them this morning.
We'll keep this liveblog updated as soon as we get even a whiff of Very stock, so stay tuned!
Jasper Pickering
17 May 2022 09:20
1652773106
Morning, PS5 trackers
Good morning everybody! We're back with the PS5 liveblog to walk you through all the latest stock updates of Sony's elusive console.
As of writing, the PS5 is currently available at Game, Scan and The Game Collection, all of which are bundles including games such as Horizon Forbidden West as well as some extras. We'll be going into detail around which ones are worth looking into.
We also predict that the console could see a restock at Very and Currys some time soon. Very is known to restock on Tuesdays so could we see a drop from them later today?
Stay with us for more information as we get it!
Jasper Pickering
17 May 2022 08:38
1652718630
PS5 stock trackers, signing off
All righty folks, thanks for joining us for another day of console stock sniffing. After a slightly slow Monday, the PS5 is still in stock at Game, Scan and The Game Collection after selling out at Ebuyer earlier this morning.
We'll be back tomorrow morning to bring you through even more restocks, and we're hoping to see a standalone console restock from Very. Chat to you all then!
Alex Lee
16 May 2022 17:30
Register for free to continue reading
Registration is a free and easy way to support our truly independent journalism
By registering, you will also enjoy limited access to Premium articles, exclusive newsletters, commenting, and virtual events with our leading journalists
Already have an account? sign in