Valentine's Day is just around the corner and chocolates are a natural go-to gift. But if your partner is lactose intolerant or follows a dairy-free diet then finding the right chocolates can be a challenge. Here we round up the best dairy-free offerings on the market, from simple heart-shaped treats to delicate tasting truffles. All the selections on this list were chosen for a combination of great taste and gift-worthy packaging.
1. Cocoa Libre: 3 mini slab bar gift set, £5.45 for 120g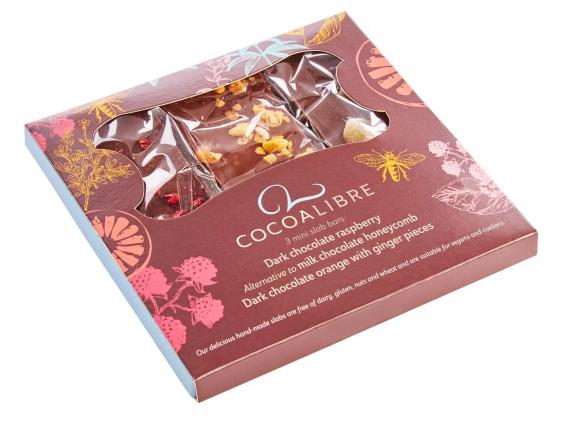 Cocoa Libre prides itself on making its chocolate in a factory completely free of dairy, nuts, peanuts, wheat and gluten, so the brand has all bases covered. This three-slab gift set includes a milk chocolate alternative – it's made with rice milk instead – and is filled with honeycomb pieces. The other two slabs are smooth dark chocolate topped with raspberries and ginger respectively.
2. Montezuma's Vegan Truffle Collection, from £11.99 for 220g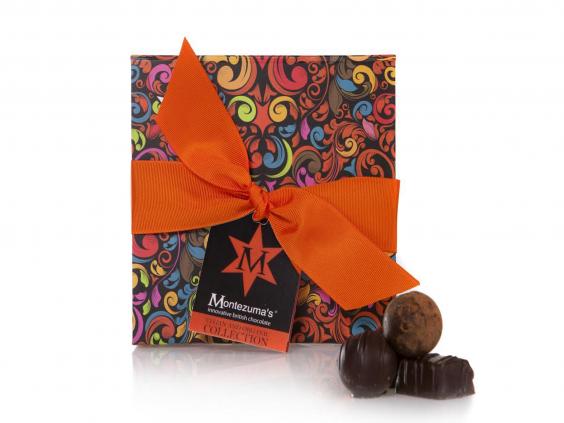 The label on this box of truffles assures those consuming its contents that while the chocolates may taste as though they are made with butter and cream, they most certainly are not. But the brand has a point - without the label, this selection of dark chocolate truffles in a range of moreish flavours– orange, praline, coffee– would fool any dairy fan.
3. Plamil's Organic Fairtrade Alternative to Milk Chocolate Hearts, £3.99 for 125g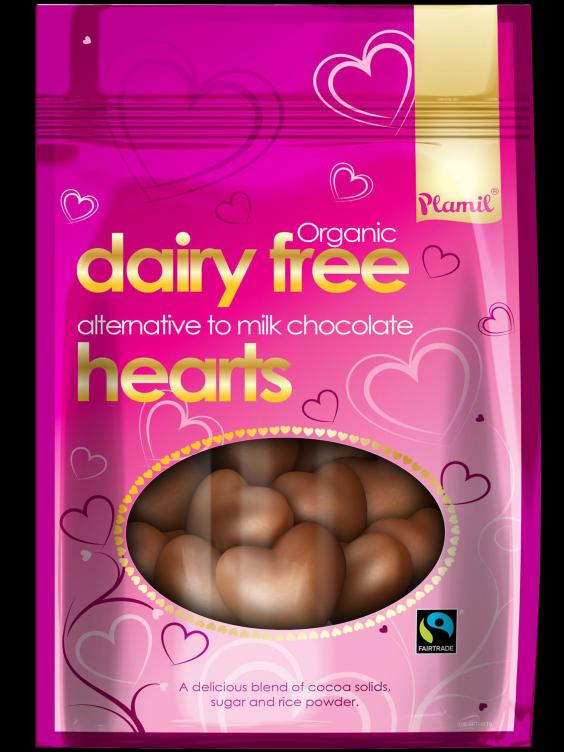 For those who just want a milk chocolate substitute instead of forever eating dark chocolate alternatives, Plamil's has a sweet suggestion. As the oldest vegan company in the UK, the brand has some experience under its belt and this bag of chocolate hearts, made with rice milk, should do just the trick for those seeking a milky fix.
4. Hotel Chocolat's Chilli Chocolate Sweethearts, £7.50 for 110g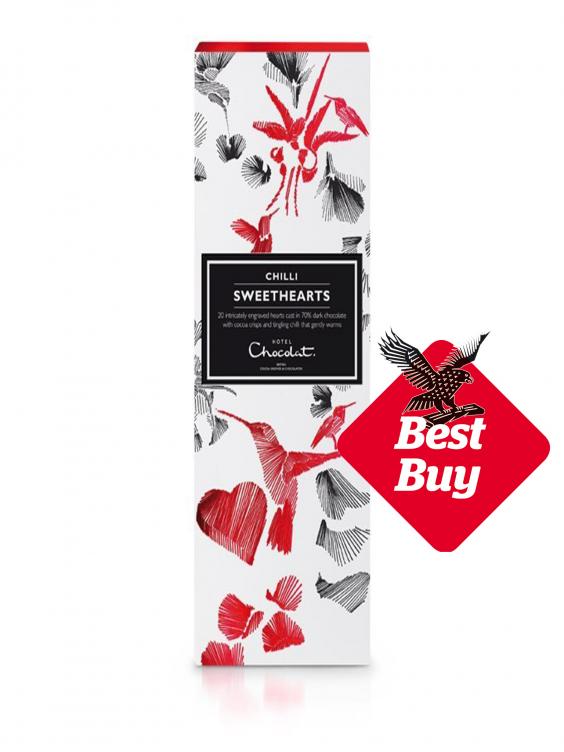 Made with 70 per cent dark chocolate, cocoa crispies and chilli, these heart-shaped treats pack more of a tingle than a punch. While there are relatively few simple, Valentine's Day-specific dairy-free chocolates on the market, this sweet box covered in hearts and hummingbirds more than makes up for it.
5. go.org.e Valentine's Truffle Selection Box, £21.95 for 432g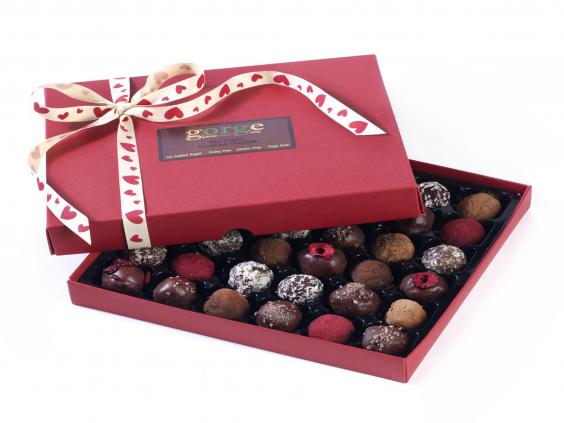 This box is an indulgent dairy-free offering, with seven different types of truffle. They are all made with raw chocolate, which makes them slightly tangier-tasting with a more cake-like texture then regular chocs, but the taste is distinct and delicious. They're best kept in the fridge and should be eaten within a few weeks. Though with the flavours ranging from rum to coconut, rose and sour cherry and kirsch chocolate truffles, it will be hard to make them last anyway.
6. Beech's Fine Chocolates Dark Chocolate Ginger, £6.75 for 200g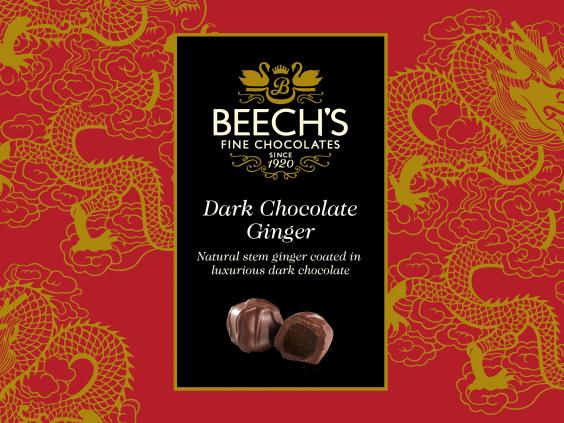 This box of natural stem ginger coated in dark chocolate is Beech's best-selling vegan offering. And it's not hard to see why. These luxurious ginger treats are a perfect mix of sweet and spice, and will make a sophisticated Valentine's gift.
7. Booja-Booja, The Artist's Collection Fine de Champagne Truffles, £19.99 for 185g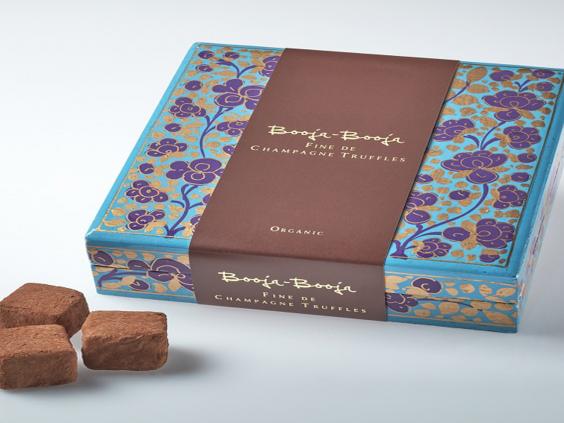 Booja-Booja's dairy, soya and gluten-free chocolates truly are a treasurable gift to anyone seeking milk-free chocolate. The truffles themselves melt in your mouth and are hard not to eat in their entirety in one sitting. An added perk to the Artist's Collection is the gift box the truffles are presented in; a handmade and hand-painted wooden box created by a community of artists in Kashmir, which can be kept.
Verdict:
If you're truly looking to treat your dairy-free loved one, then the Booja-Booja truffles offer the whole package. The beautiful hand-painted box is perfect for holding on to and being used for other purposes, and champagne truffles are a perfect way to show someone they're special. But if you're looking for a slightly less indulgent option then the Hotel Chocolat Chilli Chocolate Sweethearts are an instant Valentine's win.
Reuse content