The Independent's journalism is supported by our readers. When you purchase through links on our site, we may earn commission.
9 best mobile phone battery chargers
Whether you're off to a festival or camping in the countryside, there's a battery pack that will let you keep your phone and other gadgets charged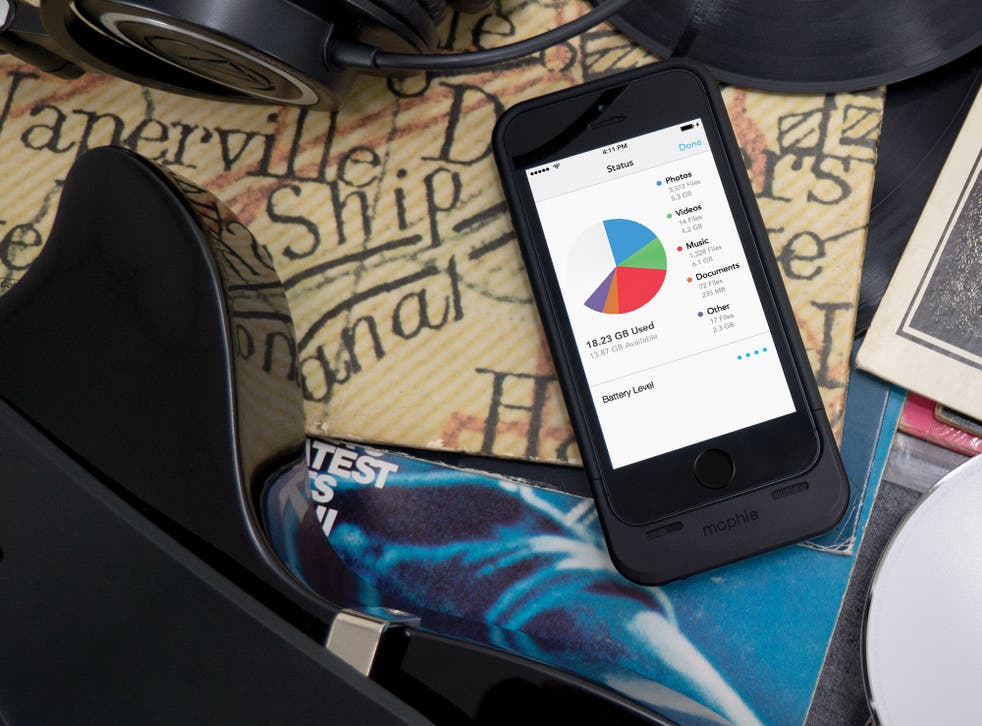 If you're headed off into the wilderness this summer, or just to a festival, check out our selection of the best phone chargers to keep you powered up. From the sci-fi Brunton Hydrogen Reactor to the handbag-sized Anker Astro Mini, our selection of big, small and unusual phone chargers mean that you can find an emergency battery pack whatever your budget or bag size.
Phone chargers are getting increasingly small and powerful, and packing ever more new and unusual features, making it difficult to be sure which charger is best for your trip. We took a look at power packs from the high tech to the rugged, and found the best cases and chargers to keep you going for your whole trip.
1. Anker Astro Pro 2, £60, amazon
With 20,000 mAh of capacity and a slick, brushed metal finish, this charger is big and beautiful. It packs enough power to fully charge most phones and laptops a number of times over, and comes with a range of connectors so that you can connect it to almost any gadget (though not a Mac). If you want power without sacrificing space or style, this is our pick.
2. Mophie Space Pack, £104, johnlewis
This charger can double your battery and do the same for your storage — giving you space for both music from for the journey and pictures when you get there. It offers all of that in a case that wraps up your phone and protects it, and comes in 16GB or 32GB versions and a range of colours. The extra feature makes this a bit more pricy, but if you often find yourself running out of space as well as needing charge it could prove useful.
3. Anker Astro Mini, £10, amazon
The tiny Anker Astro Mini is the size and shape of a lipstick tube. It provides much less power than its bigger competitors — though still around one charge of most phones — but takes up less space, too. The round shape could be irritating if you don't want it rolling away, and the small , but it could be worth keeping in your bag if you need just a small shot of charge.
4. Powermonkey Extreme, £87, amazon
If you're camping somewhere a bit more extreme than a festival field, this charger could be what you need. It's rugged and waterproof, with a solar charger and lots of capacity. Perhaps a bit much for a light camp, but this could be the perfect thing if you're off into the wilderness but don't want to lose power on your devices.
5. Monster PowerCard, £22, amazon
This slips in your wallet and charges your phone fast. It's the size of a credit card, but kicks out three times as much power as some other chargers, and comes in five different colours of slick brushed metal. It's bigger than some other chargers but the convenient shape means that you can keep it in your wallet and forget about it.
6. PowerBee Executive Solar Phone Charger, £20, amazon
There are plenty of portable battery chargers on the market that can charge themselves using solar power, but many of them are more trouble than they're worth. The 3500mAh PowerBee charger works, though, and is roughly phone-shaped. It's perfect if you'll be away for a while and will be unable to re-charge your charger.
7. HooToo TripMate, £28, amazon
This does just about everything: not content with simple charging, it's also a wi-fi router and can make your hard drive into network attached storage (NAS) too. When it's doing all of that, the 5,200 mAh battery pack won't go far, so if you need tons of charge it's probably best looking elsewhere. But if those extra features appeal — if you're travelling with other people or equipment, for example, or have regular access to mains power — then this might be worth a look.
8. Brunton Hydrogen Reactor, £137, amazon
If you want something more industrial sounding, or just something to talk about on the campsite, then this might be just the thing. The hydrogen core cells that the charger relies on are less scary than they sound — you can get them topped up in camping shops for about £4 — and provide the power of around 15AA batteries or three iPhone charges. Lots of power and science fiction sounding to boot.
9. ChargeKey, £20, amazon
None of these charging options include wires for connecting your phone or tablet to the battery — and if you'd rather avoid taking your long wire with you, this could make the perfect accessory for your new charger. The ChargeKey is a small charger wire that fits on your key ring, useful on your travels as well as when you forget your wire.
VERDICT
If you're away for the weekend and only need a charge or two, the Monster PowerCard is a great all-rounder that will keep you in contact with civilisation but not weigh down your bag. But if you're after something bigger, the Anker Astro Pro should have all the charge you need; and the smaller Anker can fit into the smallest handbags.
IndyBest product reviews are unbiased, independent advice you can trust. On some occasions, we earn revenue if you click the links and buy the products, but we never allow this to bias our coverage. The reviews are compiled through a mix of expert opinion and real-world testing.