PS5 stock - live: BT restock continues as PS3 games appear on the PS Store
Follow live for the latest stock updates from Game, Amazon, BT, Currys and more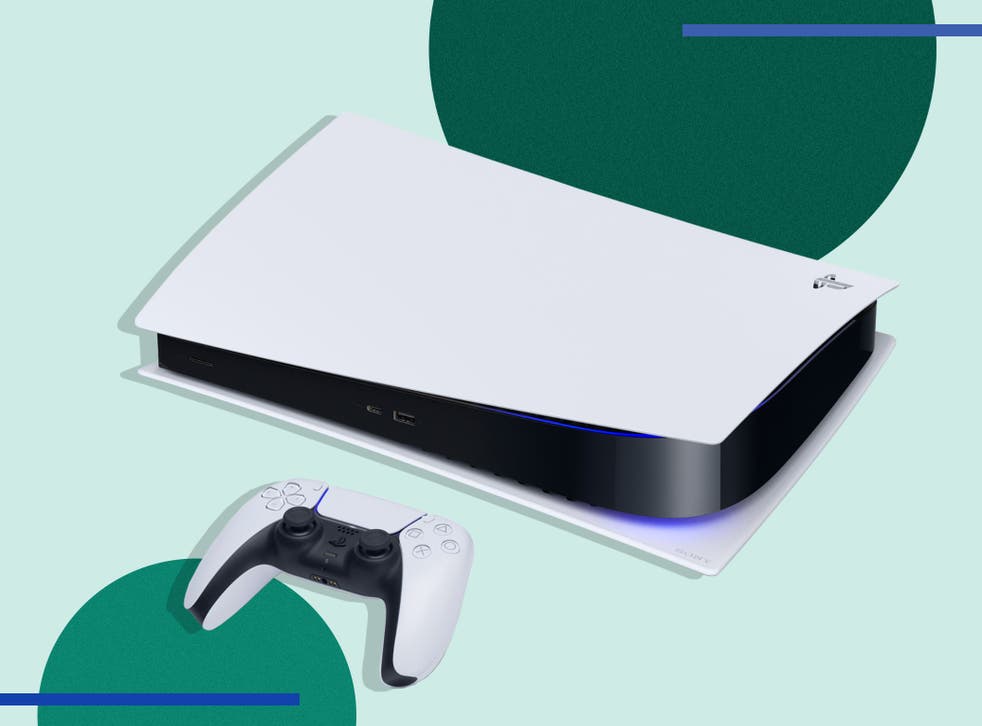 Update: The PS5 has sold out at PlayStation Direct, but it is still in stock at the BT Shop for BT Broadband customers with an access code. Read on for more information.
2022 looks to be one of the most promising years for PS5 gamers, with upcoming titles such as Elden Ring, Sifu, Horizon: Forbidden West, Gran Turismo 7 and maybe even the PS5 VR2 coming in the next few months. But customers are still struggling to get their hands on the console itself due to an ongoing shortage.
Sony's Playstation 5 was released in November 2020 and even over a year after its release, demand is still high. While January has been one of the slowest months for restocks, we saw plenty of drops take place in December during the lead-up to Christmas from retailers including  Currys, PlayStation Direct, Game, BT and AO.
Our liveblog is here to get you one of Sony's elusive next-gen consoles, as well as provide you with the details on the best games and accessories to grab alongside your new console. If you want to find out which online retailers will be the first to restock, then keep scrolling to receive updates as they happen.
Read more:
Check stock from UK PS5 retailers below:
1642438836
A recap of today's PS5 restock events
Finally! Another retailer besides the BT Shop has dropped the PS5 for the first time in over a week. While the restock at PlayStation Direct didn't last very long, it's good to see readers (who aren't BT Broadband customers successfully check out with a console.
Of course, that PS5 disc edition bundle with a pulse 3D wireless headset and an extra dualsense controller is still in stock, but when is it ever not?
If you're not a BT Broadband customer, don't fret. We're really hoping that Very is going to be the next retailer to drop stock tomorrow morning. Have a great evening and we'll catch you then.
Alex Lee
17 January 2022 17:00
1642437015
Sign up to the IndyBest newsletter
Have we helped you bag a PS5 this morning? Want more shopping insights? Why not sign up to the IndyBest newsletter to access the best deals and round-ups of the week's must-have products chosen by IndyBest experts. Dropping into your inbox every Friday morning, the handy digest features items from our tried and tested reviews by pros in the field – helping you make the most informed choice with your hard-earned cash.
Make sure you don't miss out on our exclusive IndyBest email dropping into your inbox as you wake up on Black Friday
Alex Lee
17 January 2022 16:30
1642434615
'Ratchet & Clank: Rift Apart' PS5 review
Ratchet & Clank: Rift Apart is one of our favourite games of 2021 and won a spot in our round-up of the best PS5 games.
"Rift Apart has charm to burn, in its character design, lively combat mechanics, and explorable levels that feel large without seeming maze-like, busy without being cluttered," our writer said in their review. "This is one of the best looks yet at what the new console generation has to offer. It's big, it's bright, and it's almost impossible not to love".
Insomniac Games' family-friendly action-platformer is a technical marvel with a good deal of charm
Alex Lee
17 January 2022 15:50
1642431615
Looking for Fifa 22 on the PS5?
If you're looking to buy the latest game in the Fifa franchise, then Currys is currently bundling the game with a midnight black dualsense controller for £10 less than usual.
'Fifa 22' PS5 with an extra dualsense controller: Was £129, now £119, Currys.co.uk
Haven't managed to pick up Fifa 22 on the PS5 yet? Now's your chance! The newest entry in the Fifa franchise is here, complete with the integration of HyperMotion technology, making the beautiful game look more realistic than ever before. Plus, there's new in-game mechanics like explosive sprint, and a new goalkeeper system. Currys is currently bundling the game with a midnight black PS5 dualsense controller for £119. All other retailers are selling this bundle for £129.
Alex Lee
17 January 2022 15:00
1642428615
PS5 vs Xbox series X
Stuck on which console to choose? The Independent's technology editor, Andrew Griffin, weighed in with his comparative review of both consoles when they were first released, and it's well worth a read if you're struggling to decide.
"Both consoles offer a host of improvements on their predecessors: new designs, vastly improved performance, and new games", he said. To find out his verdict, read his review of the PS5 and Xbox series X below.
As the PS5 launches today, we put it head to head with the Xbox Series X to find the best console
Alex Lee
17 January 2022 14:10
1642425615
PS5 price UK
As we're sure you are all aware by now, Sony makes two versions of the PlayStation 5. The PS5 digital edition is priced at £349.99, while the regular PS5, which includes a disc drive, costs £449.99. The latter is the same as the Xbox series X, while the less powerful Xbox series S (which also lacks a disc drive) undercuts the digital PS5, at £249, but it's also a heck of a lot less robust than the digital edition PS5 in terms of specs.
Many retailers, including Game, Very, Argos, ShopTo and Ace Studio, like to sell their PS5 stock in bundles. This often means spending more but getting extras like a second controller, a selection of games and other accessories. Bundles tend to be easier to get hold of, but you'll end up spending more money than when buying the console on its own.
Alex Lee
17 January 2022 13:20
1642422615
Best PS5 games to buy now
Alex Lee
17 January 2022 12:30
1642419615
On the hunt for an Xbox series X?
If you're searching for the Xbox series X, then we've got some excellent news for you. Microsoft's next-gen console is currently in stock at several stores, including Asda, Smyths Toys and EE.
Want to find out how to buy it? Head over to our Xbox series X restock liveblog for all the latest information, where we'll be rounding up all the drops, latest news, as well as our restock predictions. See you on the other side.
The Xbox has been hard to get a hold of since it was released. Here's where they might come in stock, from Smyths Toys, Currys, Argos and more
Alex Lee
17 January 2022 11:40
1642417515
Could Amazon restock the PS5 this week?
Amazon had three restocks in December – that's the most it has ever had in one month since we started tracking the console all the way back in April. Restocks took place on Thursday 23 December, Tuesday 21 December and Wednesday 15 December.
While we're hoping for another restock this week, this is the retailer we're least certain about. It used to abide by a very strict restock pattern of once every two weeks, but since August, that routine has flown out the window.
We're hoping for another drop on Wednesday this week but don't hold your breath. You need to be a Prime subscriber to buy a PS5 from Amazon. You can grab a 30-day free trial.
Alex Lee
17 January 2022 11:05
1642416094
PS5 sells out at PS Direct
And that's it! What a whirlwind restock. After roughly 20 minutes, the PS5 has sold out at PS Direct. This is the first restock PS Direct has had since 16 December, so it's been a while since it last dropped the console.
Didn't manage to cop one? The PS5 is still in stock at BT for BT Broadband customers and it could potentially drop at Very, Smyths Toys and maybe even Amazon this week if we're lucky.
Alex Lee
17 January 2022 10:41
IndyBest product reviews are unbiased, independent advice you can trust. On some occasions, we earn revenue if you click the links and buy the products, but we never allow this to bias our coverage. The reviews are compiled through a mix of expert opinion and real-world testing.
Register for free to continue reading
Registration is a free and easy way to support our truly independent journalism
By registering, you will also enjoy limited access to Premium articles, exclusive newsletters, commenting, and virtual events with our leading journalists
Already have an account? sign in