The Independent's journalism is supported by our readers. When you purchase through links on our site, we may earn commission.
10 best beach towels
Whether it's Barbados or Brighton, lying on a sun lounger or dry off after some lengths, we've got a towel that will do the trick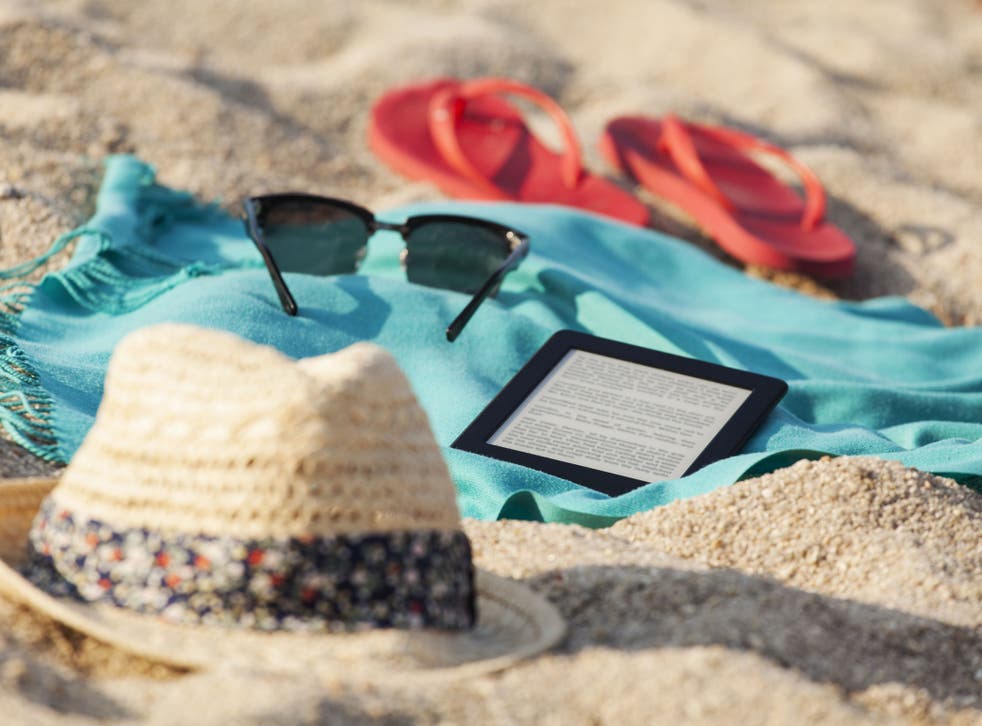 The sun has finally got its hat on and we're desperate to head for some long-awaited sea and sand. Splash around to your heart's content then, when it's time to dry off or catch some rays and read a book, reach for one of these.
1. Blue Extra Large Tie Dye Beach Towel: £12.50, bhs.co.uk
This tie-dye number is pretty hippy chic; perfect for lazy days on the beach or even to bring a little bit of the sea to your back garden. At 180cm long, it's also the largest on the list so you can lie flat and still keep your whole body sand-free (unless you're over 5 foot 9).
2. George Home Signs Printed Beach Towel: £5, direct.asda.com
At £5 this towel is an absolute steal, although the exotic locations might create a little holiday envy if you've only made it as far as Brighton. It's 100% cotton and, although it's a little thinner than some others on the list, it's soft and will pack down neatly in your luggage.
3. Stripe Sand Resist Beach Towel: £12, marksandspencer.com
This colourful choice from the reliable high street brand has a smooth weave on the back which is specifally designed to be sand-resistant, so you can leave the beach at the beach. Not one for wallflowers, it's also available in a quieter blue and red combo if the rainbow design isn't to your taste.
4. Reserved Beach Towel: £19.99, gonecrabbing.co.uk
There's no chance of losing your sun-lounger to a hawk-eyed neighbour while you take a dip in the pool or sneak off for a pina colada with this bright orange towel. It's made from terrycloth, which is thicker and plusher than a basic cotton weave, and also comes with cheeky 'Gone Skinny Dipping' or the eternally-optimistic 'Perfect Day', if you'd rather have something less passive-aggressive.
5. Large Microfibre Beach Towel: £6.73, amazon.co.uk
Microfibre is a great bet if you're going backpacking and need to pack light or if you want something fast-drying so you can get up and go without making the contents of your bag soggy. Not the most luxurious choice, but very practical and still soft.
6. Flamingoes Beach Towel: £15, johnlewis.com
We've been fans of the flamingo since Moschino Cheap and Chic put it on an incredible jumpsuit in SS14. Get in on the action with this novelty towel from John Lewis – there's even a matching beach bag, wash bag and toothbrush case if you want to go all-in.
7. Floral Union Jack Beach Towel: £18, uk.accessorize.com
This flowery union jack design says 'made in Britain' in a slightly more subtle way than the usual Brit abroad 'gesticulate and shout' method of communication. It's 100% cotton and you'll easily be able to spot it on a busy beach.
8. Seafolly Sherbet Towel: £35, simplybeach.com
This towel from Aussie surfer brand Seafolly is by far the most expensive on our list, but it's super-soft, super-absorbent and super-chic. We just love the simple, bright ombre design, with white border and fringing.
9. Big Stich Personalised Embroidered Beach Towel: £24, notonthehighstreet.com
Indulge yourself (or a friend) with one of these highly absorbent velour beach towels, with your name embroidered in a font of your choice. You could get them made up for all the family so you never disagree over whose is whose again, and they're available in three great colours. We're spoilt for choice.
10. Sandy Feet Beach Towel: £16, next.co.uk
This pretty ombre pink petals pattern towel reminds you what really matters in life (sun, sea and sandy feet, in case you were wondering), though you can also get it in a blue sky and palm trees 'Keep calm and go to the beach' if you'd rather – as if we needed any reminding.
Verdict:
Marks and Spencer's sand-resistant towel deserves a mention just for the clever design and the tie-dye on BHS's design has us dreaming of the sea, but our favourite is the quirky flamingo print number from John Lewis.
Register for free to continue reading
Registration is a free and easy way to support our truly independent journalism
By registering, you will also enjoy limited access to Premium articles, exclusive newsletters, commenting, and virtual events with our leading journalists
Already have an account? sign in
Register for free to continue reading
Registration is a free and easy way to support our truly independent journalism
By registering, you will also enjoy limited access to Premium articles, exclusive newsletters, commenting, and virtual events with our leading journalists
Already have an account? sign in