The Independent's journalism is supported by our readers. When you purchase through links on our site, we may earn commission.
PS5 stock – live: Game, Currys, Argos and more restocks available now
Keep up to date with the latest drops from Very, BT, Smyths Toys, Amazon and more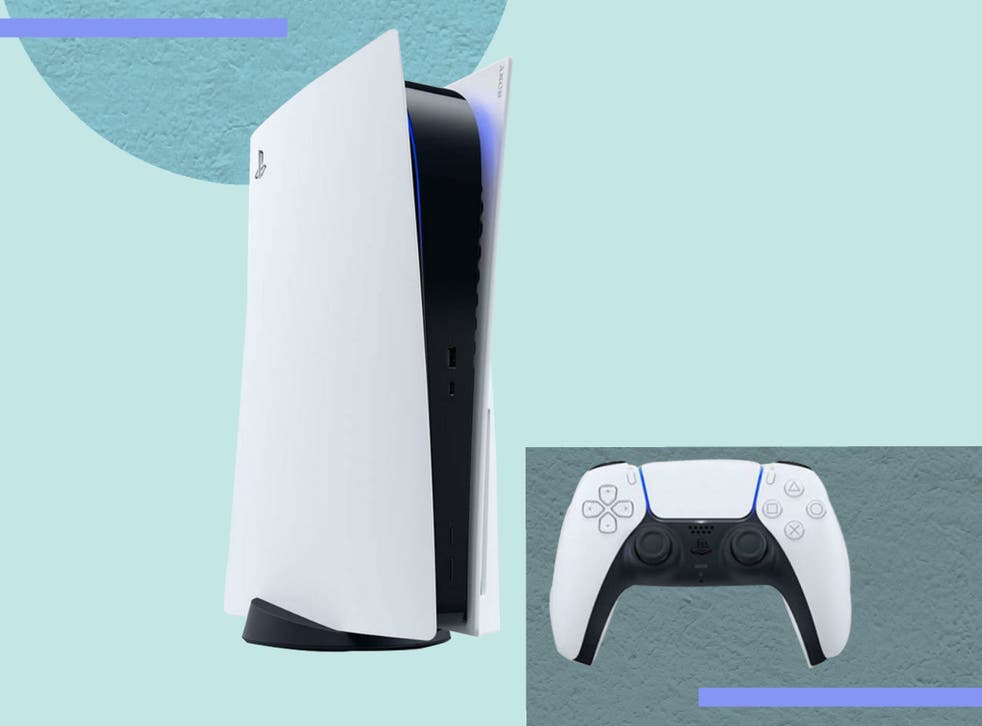 UPDATE: PS5 bundles are in stock at Currys, Argos, Game, Scan and The Game Collection. It could restock at Currys this week. Read on for more information.
It's been a year and a half since the PS5 was first released, and a year since we started officially tracking PS5 restocks, yet we're all still here, clinging on to the dream of owning one of the elusive consoles.
While you still can't reliably buy a PS5 in-store, the situation has massively improved online in recent weeks, leading us to think that the shortage may be temporarily over.
Throughout the entire month of May, at least one retailer has consistently had stock of PS5 bundles available to buy, with smaller retailers such as Scan and The Game Collection joining suit. That said, you're out of luck if you're searching for a standalone PS5 console without any extras. If you're still on the hunt for a PS5 on its own, we'll be bringing you the live stock updates as we have them.
Our liveblog is here to get you one of Sony's elusive next-gen consoles, as well as provide you with the details on the best games and accessories to grab alongside your new machine, plus the latest game reviews. If you want to find out which online retailers will be the first to restock, then keep scrolling to receive updates as they happen.
Read more:
Check stock from UK PS5 retailers below:
Check stock from US PS5 retailers below:
1653064213
A recap of this week's PS5 restock events
Is the PS5 shortage finally coming to an end? If the drops this week are anything to go by, it surely is! The PS5 has been in stock at Game for essentially an entire month, and the expensive bundles at Scan and The Game Collection have been in stock for two weeks.
There is still high demand for standalone consoles, with the disc and digital editions selling out at Argos within a couple of hours, but its Horizon bundles are still in stock now. We also saw bundle drops from Smyths Toys and Currys this week.
Alex Lee
20 May 2022 17:30
1653060613
Ubisoft+ news
So how do you sign up and what games will you be able to play on the PS5 and PS4? You know what you need to do...
Ubisoft+ has been available to PC gamers for years and it's finally coming to consoles. Here's what we know about its cost, games and what we else we can expect
Alex Lee
20 May 2022 16:30
1653057776
New digital edition bundles have just dropped at Game
That official PS5 digital edition bundle just dropped at Game, but it has already sold out. You could buy a a PS5 digital edition console with a copy of Horizon Forbidden West for just £409.99 – a steal! Those who managed to buy it would have essentially save £20 on the game.
Alex Lee
20 May 2022 15:42
1653057013
Multiversus is having a closed alpha test
MultiVersus is an upcoming free-to-play fighting game developed by Player First Games and published by Warner Bros. Interactive Entertainment. Much like Super Smash Bros Ultimate or Nickelodeon All-Star Brawl, it's another entry into the genre which pits characters from various properties (in this case, the Warner Bros back catalogue) against each other.
Expect to see Arya Stark from Game of Thrones clash swords with Finn the Human from Adventure Time, or Tom and Jerry take a comically oversized mallet to Shaggy and Velma. Like the name suggets, Multiversus throws caution to the wind when it comes to canonical accuracy.
While Multiversus doesn't have a set release date, a closed alpha test is being launched so players can test out the new mechanics of the game, as well as try their hand at the large roster of fighters initially on offer. If you want to find out how to sign up for the alpha, check out our article below.
Warner Bros latest fighting game will include Superman, Wonder Woman, Bugs Bunny, Arya Stark and more. Here's how to sign up to the alpha and when it goes live
Alex Lee
20 May 2022 15:30
1653053413
'Fifa 23' PS5 news
We do know that it's going to be the last game with Fifa in its title and that cross-play features between Xbox and PS5 gamers are likely to be improved. There are even more juicy rumours for you to bite on in our article below.
After EA ended its partnership with FIFA, their next football game will be the last in the 30-year-old franchise. Here's everything we know about FIFA 23
Alex Lee
20 May 2022 14:30
1653049800
On the hunt for the Xbox series X?
The Xbox series X is currently available to buy at a bunch of places right now, and unlike the PS5, the standalone console (without any extras) is also in stock.
Right now, you can buy the standalone Xbox series X from Amazon for just £449.99, you lucky so and so's.
Find out when the Xbox series X is back in stock at Argos and where to buy or pre-order the new console from Microsoft, Game, Currys, Amazon and Very
Alex Lee
20 May 2022 13:30
1653048013
Argos may be cancelling PS5 orders
We're getting reports of Argos cancelling orders placed yesterday. The retailer only had the Horizon Forbidden West bundles in stock, and they're still showing as available to buy right now from some stores.
If orders are getting cancelled, it might mean that they're not actually in stock, despite appearing so online. Your mileage may vary with this one.
Alex Lee
20 May 2022 13:00
1653046213
'Witcher 3' PS5 upgrade news
CD Projekt Red, the developer of The Witcher series and Cyberpunk 2077, has confirmed that the planned next-gen upgrade for The Witcher III: Wild Hunt will be out later this year, after previously stating that it was delayed indefinitely.
First announced in September 2020, the planned update promises improved performance for the Playstation 5 and Xbox series X/S as well as faster loading times and ray tracing and smoother frame rates. For all the gossip, head on over to our explainer below:
The popular role-playing game will see a free upgrade soon. Here's what we know about the release date and when you can play it on PS5 and Xbox series X/S
Alex Lee
20 May 2022 12:30
1653044413
When could Amazon restock the PS5?
If you're searching for the standalone console, your best bet is now waiting for an Amazon restock. These tend to take place on a Wednesday morning at around 8am. Unlike most other retailers, Amazon doesn't sell the console as part of a bundle, so it's your best bet for securing a console at RRP without the extras.
This might change in the future, now that an official PS5 bundle with Horizon Forbidden West has been given the green light by Sony, but we haven't seen any listings for one yet.
When could Amazon restock? It usually only drops once a month, and it restocked the console last week. That said, we're seeing the stock situation improve, and that could lead to a second drop later this month. If so, expect another restock on 25 May at around 8am.
Alex Lee
20 May 2022 12:00
1653042613
This expensive Game Collection bundle comes with 'Elden Ring'
You can currently get a PS5 disc edition console with Elden Ring (Launch Edition), Deathloop, Back 4 Blood, Ratchet & Clank: Rift Apart, Immortals Fenyx Rising, Watch Dogs Legion, Fortnite The Last Laugh and Mortal Kombat 11 Ultimate for £759.95.
Basically, a whole bunch of games that will have you set for a good few months, at least. Don't sit on Elden Ring, it's one of the best games we've played this whole year, and no one else is bundling the console with it.
The title from George RR Martin and Hidetaka Miyazaki is the most accessible game in a challenging genre. Read our full review of its gameplay, combat and more
Alex Lee
20 May 2022 11:30
Register for free to continue reading
Registration is a free and easy way to support our truly independent journalism
By registering, you will also enjoy limited access to Premium articles, exclusive newsletters, commenting, and virtual events with our leading journalists
Already have an account? sign in