The Independent's journalism is supported by our readers. When you purchase through links on our site, we may earn commission.
PS5 stock – live: New bundles available from Very – find the best deal on the console
Keep up to date with the latest drops from BT, Smyths Toys, Amazon and more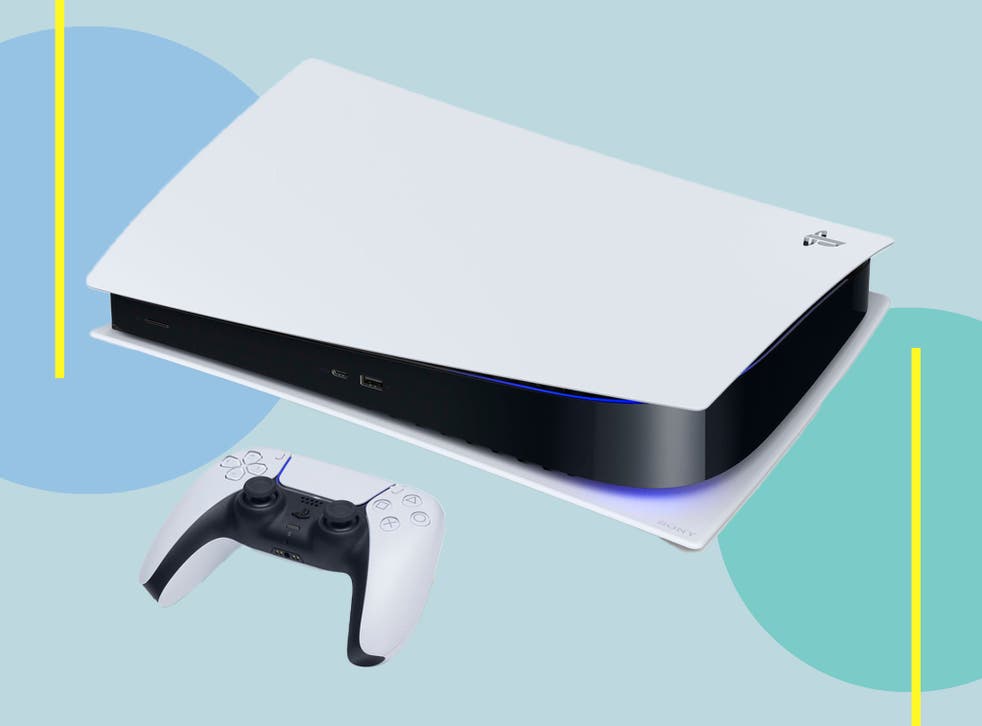 UPDATE: The PS5 is now in stock at AO, Very, EE, the BT Shop, Currys and John Lewis & Partners. There are also bundles available at Studio. Read on for more information.
It's been a year and a half since the PS5 was first released, and a year since we started officially tracking PS5 restocks, yet we're all still here, clinging on to the dream of owning one of the elusive consoles.
While you still can't reliably buy a PS5 in-store, the situation has massively improved online in recent weeks, and it has led to a nice uplift in restocks throughout the month of May, leading us to believe that the stock shortage may (temporarily?) be over.
This week, we've seen one of the biggest drops on record, with eight retailers restocking the console, including the BT Shop, Currys, John Lewis & Partners, Scan, Asda, Very and Studio. Buying a console on its own is more difficult than picking up a bundle, with standalone consoles selling out in the blink of an eye.
Still hunting down the elusive PS5 console? Our liveblog is here to get you one of Sony's next-gen consoles, as well as provide you with the details on the best games and accessories to grab alongside your new machine, plus the latest game reviews. If you want to find out which online retailers will be the first to restock, then keep scrolling to receive updates as they happen.
Read more:
Check stock from UK PS5 retailers below:
Check stock from US PS5 retailers below:
1653639673
Where you can buy the PS5 right now – from cheapest to most expensive
Is the console shortage coming to an end? Seven retailers currently have the PS5 in stock right now, the most we've seen in our year of tracking Sony's elusive console. The amount of consoles currently available is making us a bit dizzy. To help you find the best deals, we've sorted all the retailers from cheapest to most expensive to help you filter through them all.
Here's where you can buy a PS5 right now – from cheapest to most expensive
Jasper Pickering
27 May 2022 09:21
1653654733
'Horizon Forbidden West' review
You may have noticed, but pretty much every major Playstation 5 drop has included a copy of Horizon Forbidden West. Chances are if you are on the market for the console, you'll be getting a copy to go along with it.
But is Horizon Forbidden West any good? In a single word: Yes.
Do you want us to elaborate? We're glad you asked. In our review, we said: "In Horizon Forbidden West, Guerilla Games has developed its post-apocalyptic marriage of technology and nature to craft a beautifully realised vision of a world desperate for rebirth.
The story will take new players to unexpected and breathtaking places, and fans of Horizon Zero Dawn will have plenty of their questions answered.
While Horizon Forbidden West takes great leaps in its visual and story presentation, it stays the path with its gameplay, making small but notable additions that improve the experience."
Read our full review to find out more about the game before you pick up a copy with your new console.
Guerilla Games's latest entry in the Horizon series is graphically stunning. Read our review of its gameplay, story and more
Jasper Pickering
27 May 2022 13:32
1653651133
Sign up for the IndyBest newsletter
Have we helped you get your hands on a new PS5 bundle? Want more shopping insights? Why not sign up to the free IndyBest newsletter, where you can access the best deals and round-ups of the week's must-have products chosen by IndyBest experts.
Dropping into your inbox every Friday morning, our handy digest features items from our tried and tested reviews by pros in the field – helping you make the most informed choice with your hard-earned cash.
Make sure you don't miss out on our exclusive IndyBest email dropping into your inbox as you wake up on Black Friday
Jasper Pickering
27 May 2022 12:32
1653647353
'Lego Star Wars: The Skywalker Saga' review
Are you looking forward to watching the new Obi-Wan Kenobi series on Disney+? Then we have just the game recommendation for you.
Featuring a slightly blockier take on Ewan McGregor's performance in episodes 1-3, Lego Star Wars: The Skywalker Saga follows all three of the mainline Star Wars trilogies. Not just the originals, but the sequels and the prequels too.
In our review of the game, we said "The Skywalker Saga is a fitting tribute to the most enduring film franchise of the last three generations. Fans of both properties will enjoy it, especially those young enough to have missed the first few instalments. For longtime fans of Lego Star Wars, there's enough of an improvement to the tried and tested formula to warrant some intrigue, if only to see how far the series has come along."
Experience the sci-fi epic across all three trilogies. Here's what we thought of Lego Star Wars: The Skywalker Saga's gameplay, exploration and more
Jasper Pickering
27 May 2022 11:29
1653645733
When is PS VR2 released?
Jasper Pickering
27 May 2022 11:02
1653643873
'God of War: Ragnarök' release date
God of War was a critically acclaimed reboot of the original franchise from Santa Monica Studios and is widely considered to be one of the best games on the PS4 so fans have been eagerly waiting to find out what happens in the next installment afterGod of War left the series on something of a cliff hanger.
In this highly anticipated sequel, a now teenaged Atreus seeks answers on how to prevent Ragnarök from happening with his father's help. While searching for these answers, Kratos and Atreus set out to meet the Norse god of war, Týr, who was previously believed to be dead.
God of War: Ragnarök is expected to release in 2022. Here's what we know about it's release date, age rating, accessibility features and more
Jasper Pickering
27 May 2022 10:31
1653642073
When will Amazon stock the PS5 next?
Amazon is one of our favourite retailers when it comes to PS5 restocks. When consoles become available, Amazon usually still sells the standalone console, while other retailers are now starting to opt for bundles in their drops.
But there are some caveats, being the behemoth that it is, Amazon PS5 restocks are incredibly popular, as most console hunters will have the consoles on their wish list , meaning they're notified as soon as stock goes live on the website. In short, they sell out fast. But when are we likely to see another drop from them?
The last restock we saw from them was 11 May 2022 and for the most part, we usually expect them to drop at least once a month. As May draws to a close, we expect to see at least one drop taking place in the middle of June, so keep an eye out for it and make sure you add the PS5 to your wishlist to get notified.
Jasper Pickering
27 May 2022 10:01
1653641704
PS5 disc edition bundle available from Very
If you're hoping to pick up a new disc edition of the PS5 then Very also have another bundle available for purchase at £499.99 which includes Horizon Forbidden West.
Jasper Pickering
27 May 2022 09:55
1653641424
New PS5 digital bundle available from Very
A new PS5 digital edition console is available for pre-order at Very for £409.99 with delivery expected on 7 June 2022.
This is currently the cheapest bundle that we've seen today for the digital-only version of the Playstation 5.
Jasper Pickering
27 May 2022 09:50
1653637410
Morning PS5 trackers
And we're back! The PS5 liveblog is in full swing this week with one of the biggest weeks for console hunters yet.
It seems that our Playstation stock woes are coming to an end...in the UK at least. We'll still be keeping a close eye on other retailers to make sure that you're getting the best deal on a brand new PS5. Stay tuned.
Jasper Pickering
27 May 2022 08:43
Register for free to continue reading
Registration is a free and easy way to support our truly independent journalism
By registering, you will also enjoy limited access to Premium articles, exclusive newsletters, commenting, and virtual events with our leading journalists
Already have an account? sign in
Register for free to continue reading
Registration is a free and easy way to support our truly independent journalism
By registering, you will also enjoy limited access to Premium articles, exclusive newsletters, commenting, and virtual events with our leading journalists
Already have an account? sign in