The Independent's journalism is supported by our readers. When you purchase through links on our site, we may earn commission.
7 best concealers for black skin
If you're sick of searching for the perfect shade that also performs well under the eye, then you've come to the right place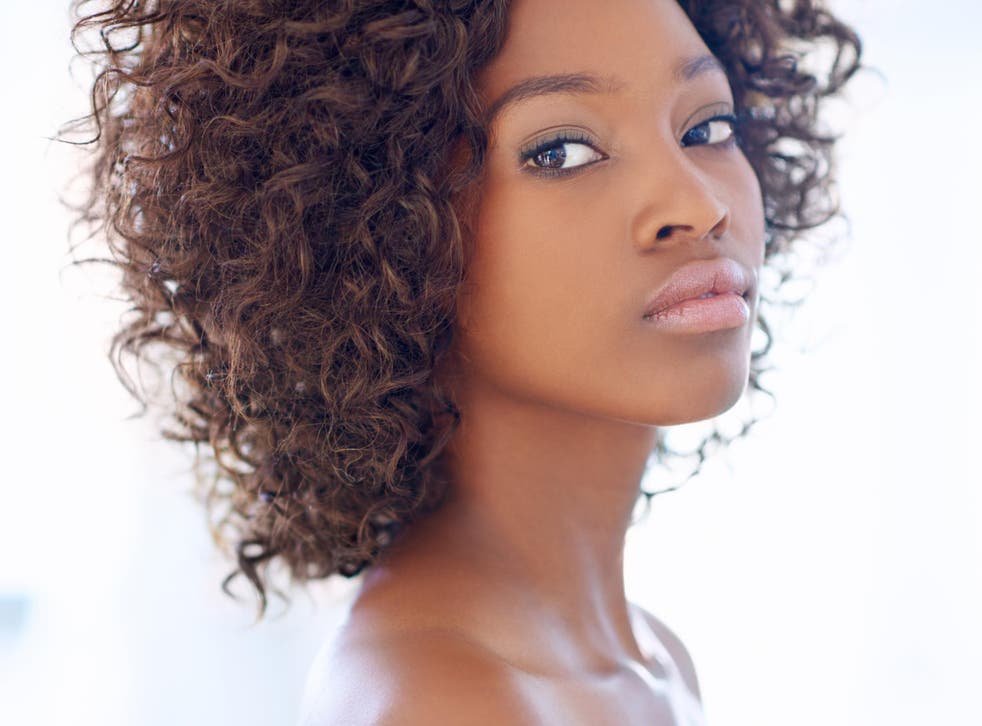 As a woman of colour, finding the right concealer shade can be tricky. The need for a good one has become even more pressing for me recently; late nights, early mornings, a super-active toddler and work deadlines have made for a life of sleep deprivation. This has revealed itself in the typical manifestation of dark circles shadowing my eyes.
Concealer, unsurprisingly then, has become my constant makeup companion. It's a holy grail product in many women's makeup bags. The goal is to find a product that not only suits your base tone, but also matches your undertones.
We hear talk of tones constantly in the beauty world, but many of us don't really know what it all means – we've got the low-down for you before our roundup:
Your base tone is the colour you'd describe your skin as: light, medium, tan, or dark – for example.
But your undertones are the shades that come through from underneath the skin's surface, to affect your overall colour. According to experts, there are three main undertones: warm (yellow or olive), cool (red or pink) and neutral (no obvious colouring other than your base tone).
These aren't necessarily reflective of your base tone, people of all skin colours can have cool, warm, or neutral undertones – but it's important to determine your which category you fall under when choosing a concealer, or foundation.
A tried and tested method to figure out your undertones is to look at the veins on the underside of your wrist – as warm undertones make veins look greenish, and cool make them seem purple. Gold makeup and jewellery tends to suit warm undertones, and silver suit cool – so check out your collection to help you decide.
With this in mind, I've been on the search to find seven of the best concealers for black skin, with the help of additional testers with varied bases and undertones.
Estee Lauder, Perfectionist Youth-Infusing Brightening Serum + Concealer: £29, esteelauder.co.uk
After a pretty full-on weekend we tested Estee Lauder's Perfectionist, which proved to be the perfect product to conceal tired eyes. It looks identical to a foundation stick and provides a colour intensity and fullness of coverage that is second to none.
We applied by swiping under each eye and were thrilled by how swiftly dark shadows were concealed, due to its thick consistency.
And for bonus points, at the other end of the concealer is a brightening serum, which you apply prior to concealer to provide the skin benefits that this legacy brand is renowned for: smoothing the appearance of fine dry lines, renewing the skin and brightening up dull, tired eyes.
My perfect shade: 5N Deep
BareMinerals BarePro 16 Hour Full Coverage Concealer: £23, bareminerals.co.uk
BarePro comes in a petite swivel stick formula in a 2.5g plastic case, which makes it appear that you don't get a lot of bang for your buck. However, you can rest assured that due to it being a stick formulation (think of a mini foundation stick), a little product goes a long way.
It literally glided onto our skin and felt smooth and nourishing. We applied to the under-eye area and expanded to the edge of the nose. With one swipe, our dark shadows were concealed, there was no creasing and it stayed put.
The colour was the perfect match, bareMinerals are renowned for brilliant shade accuracy for dark skin tones, and the concealers are no exception.
My perfect shade: Dark Neutral 13
Bobbi Brown Instant Full Coverage Concealer: £24, bobbibrown.co.uk
As the name suggests, Bobbi Brown's latest concealer offers a full coverage that will instantly disguise even the most prominent dark circles.
The texture is akin to lacquer: it's thick, rich and gloopy and comes cased in 6ml plastic bottle with applicator. And my oh my, does it brighten up your eyes and gives your skin a soft dewy feel.
We were a bit reluctant that it would look cakey and would crease due to its thickness, but that wasn't the case at all. Although it must be said, you have to spend a bit of time blending into your skin to ensure you achieve as natural a look as possible.
Our tester's shade of concealer is the exact same shade as her Bobbi Brown foundation, which may seem like a minor detail – but for her it just omits the job of having to swatch for the perfect shade. There are six shades which cater to those with darker skin tones.
My perfect shade: Almond
Sleek MakeUp Lifeproof Concealer: £6.99, boots.com
Our tester describes her complexion as light-medium toned black and was duly impressed with this shade which she felt was almost identical to her skin tone. It meant very little blending and mixing was required to get the shade just right.
She said if you're looking for a durable, reliable concealer at a super affordable price, then this is the ideal choice. Upon application, our tester felt it was a little bit dewy, but settles into a more matte-like finish, which gives you the opportunity to smooth and contour effectively.
There are six shades suited to dark skin tones out of the twelve available shades, which is quite impressive – and further demonstrates the brand's commitment to diversity.
My perfect shade: Café Macchiato
Smashbox Studio Skin 24 Hour Waterproof Concealer: £20, smashbox.co.uk
This is an incredible medium-coverage concealer that does a great job in camouflaging dark circles with minimal effort. Like many popular formulations, Studio Skin 24 comes in a miniature bottle with application stick.
You only need to apply a small amount as it's quite creamy and rich in texture and has an intense pigmentation that is a great match for yellow undertones.
My perfect shade: Dark
Barry M All Night Long Full Coverage Concealer: £4.49, superdrug.com
All Night Long is a water light, but effective concealer that is the perfect size and consistency to carry around on the go, allowing you to re-apply when necessary.
Packaged in petite bottle with applicator, it's effortless to apply and only requires a small amount to do the job of concealing, despite the light consistency of product.
We must also give a thumbs up for the shade accuracy; it's practically our tester's exact shade of brown, which makes the job of blending all the more quicker and easier to do.
My perfect shade: Hazelnut
BlackUp Radiance Concealer: £25, blackup.co.uk
Our tester stated that the clever pen applicator on this concealer makes it easy to apply product to the parts that really require covering up, granting you more control as you touch up.
She describes the formula as rich and creamy; which contains peptides that helps to strengthen capillaries of the eye contour, in turn, reducing puffiness. Available in five shades all designed for women with dark skin tones.
My perfect shade: 04
The Verdict: Best Concealer For Black Skin
For a concealer that covers dark circles effectively, doesn't crease, nourishes the skin and provides a good colour match – we recommend Estee Lauder Perfectionist. It really covers all bases, and you feel as if you're getting that little bit extra due to the serum that comes along with it.
You can also use the concealer as a stick foundation (at least we did), so it's a real value for money purchase despite it being the most costly of all products featured.
Other strong contenders are BareMinerals BarePro 16 Hour Full Coverage Concealer and Barry M All Night Long Full Coverage Concealer.
Register for free to continue reading
Registration is a free and easy way to support our truly independent journalism
By registering, you will also enjoy limited access to Premium articles, exclusive newsletters, commenting, and virtual events with our leading journalists
Already have an account? sign in
Register for free to continue reading
Registration is a free and easy way to support our truly independent journalism
By registering, you will also enjoy limited access to Premium articles, exclusive newsletters, commenting, and virtual events with our leading journalists
Already have an account? sign in