The Independent's journalism is supported by our readers. When you purchase through links on our site, we may earn commission.
12 best Mother's Day garden gifts that she'll bloomin' love
From hammocks to hand cream, we dug deep for these green-fingered finds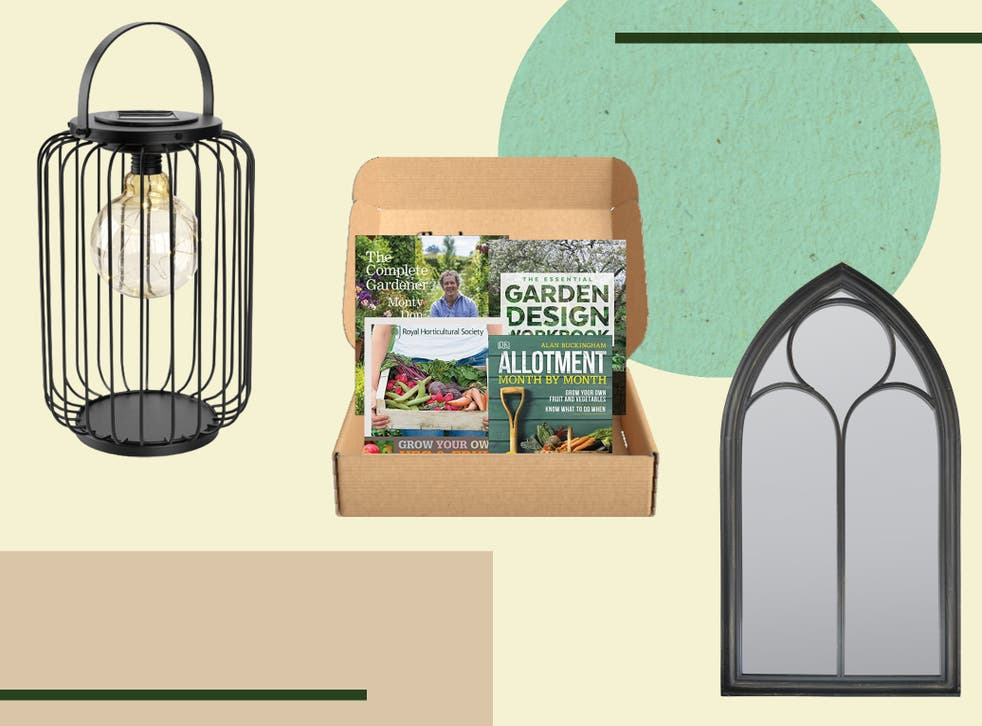 Mother figures are famous for their expert knowledge in caring and nurturing, and nowhere is this truer than in the garden. For some, their outdoor space is their true pride and joy – sorry, kids.
More than 40 per cent of women enjoy gardening, according to research by Lakeland Furniture, and 35 per cent say they find it relaxing.
Our mothers' gardens, whether a sprawling greenspace with a lush lawn, a veg-growing allotment or some potted shrubs on a balcony, are a haven for them to escape the chaos of the house and take in the beauty of nature. They can get their hands in the soil – which incidentally is excellent for good mental health and wellbeing – and plant, or sit back and relax, gazing on the fruits of her (or someone else's) labour.
While 42 per cent of people go into their garden to plant and carry out maintenance, not all choose to spend their time in the yard working. Almost two-thirds of people say they go into the garden simply for fresh air, just over a quarter to take a break, and a fifth to connect to nature and watch wildlife. Whatever the reason, a beautiful outdoor space will make the moment that bit more joyous, and we know mums certainly deserve that.
How we tested
We started digging and unearthed garden gifts for expert horticulturists but also those who simply like to enjoy their outside space after the gardener has been in and done their work. There are practical buys, those that add character to an outdoor space and even those that inject a touch of luxury. We've rated each on quality, thoughtfulness and how happy we think our mums would be to receive them on Mother's Day.
Read more:
The best gifts for garden-lovers for Mother's Day 2022 are:
The verdict: Gifts for garden-lovers
We love that the Jonny's Sister personalised garden tool belt is a gift that is both practical and thoughtful, so it is our best buy. It's comfortable and durable, and mum will be thankful you thought of it when she's working out in the garden. We're also fans of the idea of sending a Mother's Day card that is more than just something that will end up in the bin, so we also recommend the Shroot greens and greetings mum in a million card, which your mother figure can use to grow their very own microgreens.
Voucher codes
For the latest discounts on flowers and gardening gear, try the links below:
Find more pressies for green-fingered friends in our best gardening gifts round-up
Register for free to continue reading
Registration is a free and easy way to support our truly independent journalism
By registering, you will also enjoy limited access to Premium articles, exclusive newsletters, commenting, and virtual events with our leading journalists
Already have an account? sign in
Register for free to continue reading
Registration is a free and easy way to support our truly independent journalism
By registering, you will also enjoy limited access to Premium articles, exclusive newsletters, commenting, and virtual events with our leading journalists
Already have an account? sign in