The Independent's journalism is supported by our readers. When you purchase through links on our site, we may earn commission.
11 best computer mice
If you spend hours online, it's worth investing in efficient hardware. We've chosen the best devices to make browsing and gaming a breeze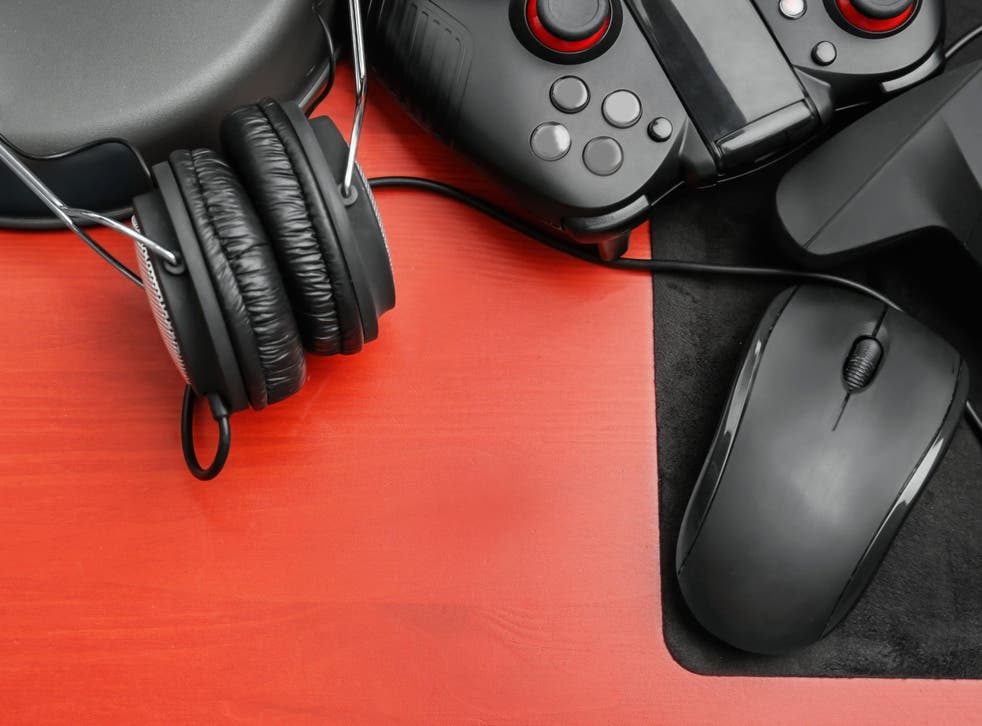 Whether you only occasionally use a PC or spend hours working or gaming on them, having a good quality mouse can make the difference between a fun or frustrating experience.
There are several things to consider when buying a mouse, the first being whether you want to go wired or wireless.
Wireless mice are more convenient but can often be heavier and more expensive. The slight delay introduced by the wireless signal also means most wireless mice aren't as good for gaming.
The size of a mouse is also crucial. Some people simply like the feel of a larger mouse while those looking for a mouse for travel will want it to be as small as possible.
The sensor that mice use is also a key factor. Optical sensors are best for gaming but they don't work well on reflective surfaces.
So to make your mousing life easier, we've picked out 11 of the best options out there.
Microsoft Intellimouse Classic: £39.99, Microsoft
The Microsoft Intellimouse has been a stalwart of PC users for decades and now Microsoft is back with a new and improved version.
The same classic, comfortable shape is here but now you get Microsoft Bluetrack technology for excellent tracking on just about any surface.
Otherwise, it's a fairly no frills mouse with just five buttons, and isn't suited to gaming, but for day-to-day computing it's a great choice.
Logitech Pro G Wireless: £106.99, Currys​
Both the wired and wireless versions of Logitech's Pro G mice are excellent options, but it's the wireless one that particularly stands out.
That's because Logitech's latest Lightspeed wireless technology is faster than anything we've used before, making it a true competitor to wired mice for gaming.
Logitech's new optical sensor is superb too. We also love that Logitech has kept the design simple.
Minimal buttons, an ambidextrous layout – including removable side buttons so you only have buttons on the side under your thumb, plus a weight of just 80g make it effortless to use too.
Logitech M185: £9.99, Amazon
For its price, the Logitech M185 is worth buying just to have as a spare.
This tiny wireless mouse is nothing special in the feature or performance departments, but it does the job and works reliably.
It also lasts for months on a normal, single-use AAA battery and includes a convenient storage compartment under its battery cover for the wireless dongle.
Chuck one in your laptop bag or desk drawer and you're ready to go whenever you need.
Razer Atheris: £54.99, razer.com
The Razer Atheris is the perfect marriage of portable convenience and gaming performance.
Weighing just 66g without batteries (around 90g with), it's light and small enough to go anywhere yet is still comfortable to use for long periods.
Its wireless dongle can even be stored in the mouse and it'll last weeks on one pair of AA batteries – apparently equating to 350 hours of continuous gaming.
What's more, its gaming performance is excellent thanks to a fantastic 7,200dpi optical sensor and reliably fast wireless connection.
Microsoft Arc Mouse: £79.99, Microsoft
The Arc Mouse is the ultimate portable mouse. Its ingenious bendable design means it folds flat to be just 1.4cm thick, making it easy to slip into the pocket of a laptop bag.
It's light too, at just 82g including two AAA batteries. Bend it back into shape and it becomes a deceptively comfortable mouse.
The bending mechanism even turns the Bluetooth connection on and off automatically.
The touch-sensitive trackpad on the front allows for sideways and vertical scrolling while the Bluetrack sensor provides reliable tracking on almost any surface.
You'll get six months out of a set of batteries too.
SteelSeries Rival 600: £79.99, steelseries.com
The SteelSeries Rival 600 is the ultimate pure gaming mouse.
The combination of its fantastic TrueMove 3 optical sensor and unique depth sensor makes for exceptionally fast and accurate tracking, ensuring your mouse never lets you down – no excuses for losing now.
Removable sides and a clever weights system also provide up to 256 different weight and balance configurations.
You're not left wanting for lights either.
Logitech MX Anywhere 2S: £64.99, John Lewis
Just like its larger sibling the MX Master, the MX Anywhere is packed with productivity-centric extras. However, here everything has been squeezed into a far more portable package.
This means you do miss out on the sideways scroll wheel and highly sculpted, comfortable design, but otherwise it's all here.
You get a Darkfield sensor for tracking on just about any surface, cross-computer control, wireless convenience and a battery that charges in three minutes that lasts for 70 days.
We're also big fans of the scroll wheel. It can spin freely for easy one-flick scrolling through long documents, or when you press the wheel in – you can switch to click-to-click scrolling.
Logitech MX Master 2S: £51.99, John Lewis
The MX Master 2S is the best mouse for boosting your productivity. Among its many features, it works seamlessly between multiple devices, thanks to Logitech Flow technology.
It also includes a thumb-controlled scroll wheel for sideways scrolling, alongside its conventional vertical scroll wheel.
A laser sensor also allows for tracking on the glass and other challenging reflective surfaces.
It offers wireless operation and charges in just three minutes. All this and it's mighty comfortable too.
Apple Magic Mouse: £79, Apple
If you're a Mac rather than PC user, then nearly all the other mice in this roundup are worth considering as most of their key functions will also work with Macs.
However, for the most seamless integration the Magic Mouse is an obvious and decent choice.
Its touch-sensitive top surface allows you to perform the many multi-touch gestures that are such a crucial part of the Mac experience. For many tasks, it'll prove easier to use than relying on a trackpad.
However, let's be quite clear – this isn't a mouse most PC users should consider.
It's nowhere near as comfortable as the others on this list, its touch gestures are far less useful in Windows and it's charging port is annoyingly placed on the bottom.
Logitech MX Ergo Trackball: £99.99, Logitech
If you struggle with pain in your hand when using a normal mouse, a trackball is a great alternative.
They allow you to hold your hand at a more natural angle and rest your arm on your desk, taking the strain off your wrist and forearm.
The Logitech MS Ergo Trackball goes one step further and allows you to adjust its tilt angle for an even more comfortable feel.
You still get easy wireless operation, a horizontal and vertical scroll wheel, and Logitech Flow for controlling multiple computers at once.
Razer Mamba: £144.99, razer.com
The Razer Mamba is the ultimate all-rounder. Its big claim to fame is that it can function both wirelessly and wired – just plug the cable into the front of the mouse when needed.
This way you get the freedom of wireless with the non-stop use and more reliable gaming performance of wired.
The fantastic charging dock also makes it really easy to keep the mouse's battery topped up.
All this and the Mamba is also festooned with buttons, including a tilting scroll wheel, and its laser sensor provides excellent gaming performance.
Verdict: Best Computer Mice
The Logitech Pro G Wireless is a fantastic option for gamers, while Microsoft's Arc Mouse is a revelation for travel but it's the Microsoft Intellimouse Classic that should be the go-to for most buyers. It's cheap, comfortable and works reliably.
IndyBest product reviews are unbiased, independent advice you can trust. On some occasions, we earn revenue if you click the links and buy the products, but we never allow this to bias our coverage. The reviews are compiled through a mix of expert opinion and real-world testing.