The Independent's journalism is supported by our readers. When you purchase through links on our site, we may earn commission.
8 best tech for students
Tackle the new university term with the help of some fun, useful gadgets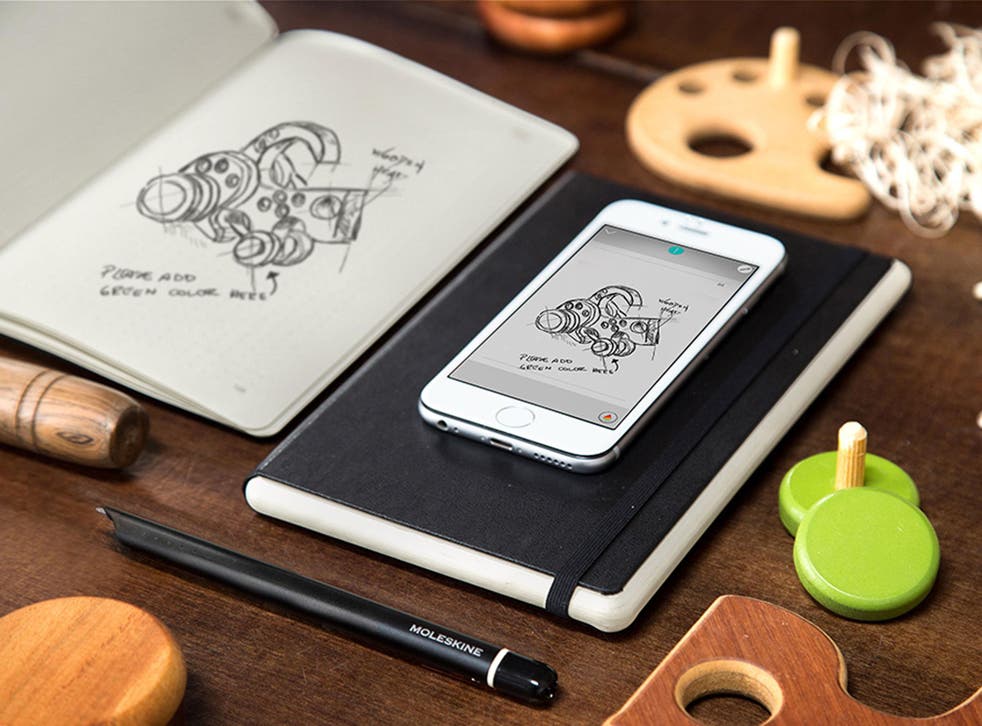 The start of university can be exciting and daunting in equal measure. But with the purchase of a few well-chosen gadgets geared towards students, things can be that much easier.
We've avoided many of the absolute essentials – like a laptop, for example – and included the devices that will make fun, useful additions to your uni lifestyle. From ways to bring your note-taking into the 21st century to a piece of kitchen kit that couldn't be any more student-y if it tried, here are our picks.
1. Divoom AuraBox: £37.23, Amazon
For its price, this is a great little Bluetooth speaker which packs an impressive punch thanks to its 5W speaker – it won't be loud enough for a party, but it'll do in the kitchen or just your room, for example. And it's much more than just a speaker – the bright LED display on the front can be controlled by an app to create animated patterns, show the time, give social media notifications and more.
2. Lumie Bodyclock Starter 30: £59.95, Lumie
Shun the shrill alarm clock for a rather more relaxed way of waking up. Lumie claims that by simulating the increasing light of dawn over 30 minutes, the clock will help you to wake up feeling more refreshed (and therefore ready to face a day of uni work). It can be used in reverse too – with the light fading over half an hour – if you have trouble switching off to fall asleep at night.
3. Moleskine Smart Writing Set: £199, Moleskine
If you prefer making notes by hand, but don't want to forgo the convenience of having your notes in digital form, invest in this set from the Italian stationer Moleskine. You write with a smartpen on the notepad provided – real ink appears on the page, while on your connected device, it all appears in digital form. Anything you write or draw can be digitised as it is, or your words can be transcribed into digital text. There are plenty of colour and design options. Great for the creative doodler and dilligent note-taker.
4. Tefal Slice Toast 'n' Bean: £24.99, Argos
Yes, beans on toast may be the most clichéd of student meals, but if you're going to embrace the cliché (which, let's face it, you probably are), then this has to be near the top of your list. While you're toasting two slices of bread, an integrated compartment on the side will let you heat up 200g worth of beans – all at the same time. Hurried pre-lecture breakfasts have never been this easy.
5. Fitbit Charge HR: £99.95, John Lewis
Freshers' week (and year) can take its toll on your fitness, especially if you find it hard to motivate yourself to get out of bed on a hangover. However, the handy and discreet Fitbit Charge HR can help you keep track of your activity during the day and night. Amongst other things, it monitors daily steps, calories burned, heart rate, stationary time and sleep so you can find out just how much – or how little – exercise you're doing. You can also hook it up to your phone by downloading the Fitbit app and compare your progress day-to-day. After a few days wearing it you'll be addicted to trying to beat your PBs. You can pick from a range of colours, suiting both men and women, and it doubles up as a watch.
6. Bodum Vacuum Travel Mug: £15, Coggles
Those 9am lectures will always have a degree of horror attached to them, but a hit or two of caffeine can go some way to easing the pain. Keep your coffee – or any hot drink, for that matter – warm for hours with this vacuum-sealed, stainless steel mug, which has a rubber grip, making it ideal for drinking on the go. The 350ml capacity should be enough to see you through an early morning, but there are other sizes available. It's dishwasher safe, too.
7. Amazon Kindle: from £59.99, Amazon
We all know the struggle of carrying around loads of heavy textbooks at once, but it's not one that need continue into uni. Kindles can store thousands of books, and there a millions on offer – including a massive range of academic texts. And there are loads of handy features packed in for students – the ability to make margin annotations on noteworthy passages, instant access to word definitions and more. This is the cheapest option, but there are ones with additional bells and whistles available for a bit more money.
8. Google Chromecast: £25, Argos
Stream all your favourite shows from Netflix, BBC iPlayer, YouTube and more straight onto your TV (provided the telly has an HDMI port) with the Google Chromecast. You use your smartphone, tablet or laptop to control what appears on the screen, and it's all very simple to operate – just open the app you want to stream, press the Cast button and away you go. Great for group TV-watching.
Verdict
We're big fans of the Tefal Slice Toast 'n' Bean, but our top pick is the Divoom AuraBox – an entertaining, social gadget that goes well beyond the remit of a lot of music speakers, and all for a great price.
Register for free to continue reading
Registration is a free and easy way to support our truly independent journalism
By registering, you will also enjoy limited access to Premium articles, exclusive newsletters, commenting, and virtual events with our leading journalists
Already have an account? sign in
Register for free to continue reading
Registration is a free and easy way to support our truly independent journalism
By registering, you will also enjoy limited access to Premium articles, exclusive newsletters, commenting, and virtual events with our leading journalists
Already have an account? sign in