The Independent's journalism is supported by our readers. When you purchase through links on our site, we may earn commission.
8 best Mother's Day beauty gifts to give her the pamper she deserves
Give the most important woman in your life some much-needed me time with these beauty favourites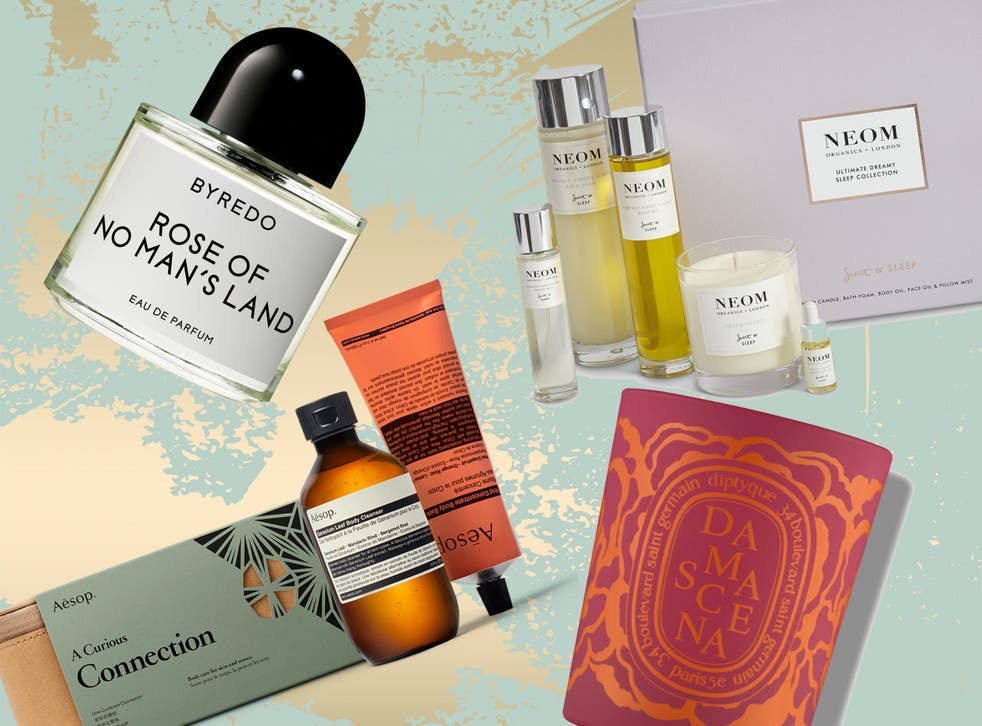 Nothing says "I love you mum" quite like giving the gift of lotions and potions. Luxurious candles, sleep-inducing bath oils and buttery body creams… we never buy these things for ourselves, hence why they make excellent presents.
And what better time to spoil the woman who gave you life with some indulgent beauty products than on Mother's Day? Of course, in today's saturated beauty marketplace, there's much to choose from, which can make the whole shopping process feel a little overwhelming as you find yourself caught in between a self-love rock and a hard cryoball place.
Do you go for the wisteria rose-scented facial oil, or the rose quartz massage stick? And what actually is a cryoball? You might need a dictionary to shop for beauty products today, but you'll soon discover that most of the emerging offerings are fairly similar to items that have always been around, only they've been spruced up with snazzy branding and high-end technology.
We decided to keep things simple for our Mother's Day gift guide, so as not to cause any confusions/awkward silences after presents have been unwrapped. From NEOM's dreamy sleep collection to Jo Malone's flirty fragrances, here's our pick of the best – and easiest-to-use – beauty gifts for Mother's Day.
Jo Malone London wild flowers & weeds collection: £49 per 30ml bottle, Jo Malone
Renowned for its innovative and cult-classic fragrances, you'll want to snap up the latest scent offering from Jo Malone this Mother's Day. The London-based brand has created five limited edition perfumes inspired by "unruly weeds and wildly-wonderful plants", which is less pretentious than it sounds. Buy two – we recommend the Lupin & Patchouli for its vibrant rose undertones and the Cade & Cedarwood cologne for its sprightly yellow bottle and vanilla whiffs – and you'll also get a matching keepsake tin, which is perfect for gift-giving.
NEOM ultimate dreamy sleep collection: £100, NEOM
Sleep is something we could all do with a bit more of, and your mother is no exception. This dreamy sleep kit from organic brand NEOM is the ultimate gift for those who find the daily hustle and bustle a bit too much and would rather soak their troubles away in a long hot bath followed by a deep slumber. The idea is that you begin by running said bath and filling it with the perfect night's sleep bath foam – expect very frothy bubbles.
Then you light the tranquility candle so that the room becomes a cave of, well, tranquility (it will make the bathroom smell like a spa). Next, the lucky recipient of this gift can massage a few drops of the perfect night's sleep face oil into their face – the oil is a bit greasy, so use sparingly – followed by a quick spritz of the pillow mist, which, in case you hadn't guessed, goes on your pillow.
Diptyque damascena scented candle, 190g: £53, Space NK
Diptyque is famous for its rich, evocative candles, and this new release is no different, except for its fuchsia and orange casing, which makes it more gift-appropriate than some of the brand's other candles. The aroma is rose-based, as the name suggests, but with added notes of honey to offset some of the overwhelmingly floral scent. It provides 60 hours of burn time, so you should get your money's worth with this one.
Byredo rose of no man's land eau du parfum: £105, Liberty
This might just be the best scent you'll ever smell. That is, if you're into Turkish rose petals, raspberry blossom and white amber, all of which combine to create a divine, but very pungent, fragrance from this cult Stockholm-based brand. The range offers a touching back story, too, having been inspired by the nurses who saved the lives of WWI soldiers. These unknown heroines can also be remembered in body lotion or shower gel form, both of which carry the same enchanting scent as this cologne. Anything from this collection would make a truly special gift, and not just because of the quality of the products, but due to the a compassionate story behind them.
Glossier the skincare set: £35, Glossier
It's the insta-famed beauty brand that boasts millions of fans around the world, and for good reason. Glossier's makeup might be most enticing among its millennial snap-happy fan base, but its skincare is the real trick to a dewy, fresh-faced complexion. This set is an affordable way to introduce your mum to the wonders of the fun and youthful brand, making them feel "down with the kids". The milky jelly cleanser feels soft and silky on the skin and the priming moisturiser offers a conditioning, but shine-free, finish that reduces redness. Top it all off with the balm dotcom to soothe chafed skin. This kit saves you £8 too – a total bargain. All Glossier products also happen to be entirely vegan and cruelty-free, so it's an ethical investment.
Aesop a curious connection kit: £37, Selfridges
This indulgent gift includes two body care staples from the Melbourne-based beauty brand: a geranium leaf body cleanser (200ml) and a rind concentrate body balm (120ml). Both of these products feel luxurious to use, with the former adding some spa quality fanciness to your daily shower while the latter leaves your skin feeling silky and tangerine-scented. The kit is perfect for a gift because it comes in an earthy brown zip-top amenity kit that is ideal for travelling.
Malin + Goetz neroli candle, 260g: £42, Selfridges
This candle fills the room with its intense citrus scent that is juxtaposingly both sweet and musky. It burns for up to 60 hours and is made from an eco-friendly blend of beeswax and vegetable wax. You shouldn't burn it for more than two to three hours at a ​time, but given how quickly its fragrance permeates the room, you shouldn't need to keep it alight for longer than 15 minutes to enjoy it. This particular candle from the US brand is from its luxury collection, making it an ideal gift to give this Mother's Day.
Hamper Lounge "me time" box: £100, Hamper Lounge
This is a great gift for those who aren't sure whether their mother is more of a candle person, or a bath oil person. They might well be both, in which case, invest in Hamper Lounge's "me time" box, which comes complete with every beauty treat you could possibly think of. The contents include a candle by The Harrogate Candle Company, calming bath oil by Mirins Copenhagen, recharge body wash by Mirins Copenhagen, Dover Street soap by Lavender & Lillie Green Fig, lavender body lotion by Plum & Ashby and lemongrass body scrub by Nathalie Bond.
But that's not all, also included is a bottle of Freixenet processo (75cl) and a selection of chocolate truffles from House of Dorchester. Essentially, by giving your mother this gift, you're giving them the ultimate pampering kit, complete with refreshments. Highlights in the product category include the rigorous lemongrass body scrub – great for soothing and preventing any bodily blemishes –and the relaxing lavender-scented bath oil.
The verdict: Mother's Day beauty gifts
Overall, few products can compete with the Mother's Day-appropriateness of Jo Malone, a brand that has literally made its name from women making luxury products that make other women feel good. Plus, these new limited edition fragrances are as beautiful to look at as they are to apply, and thanks to the brand's signature slim-look bottles, your mum could easily keep one in her handbag.
Register for free to continue reading
Registration is a free and easy way to support our truly independent journalism
By registering, you will also enjoy limited access to Premium articles, exclusive newsletters, commenting, and virtual events with our leading journalists
Already have an account? sign in
Register for free to continue reading
Registration is a free and easy way to support our truly independent journalism
By registering, you will also enjoy limited access to Premium articles, exclusive newsletters, commenting, and virtual events with our leading journalists
Already have an account? sign in