10 best alcoholic Valentine's Day gifts
Treat your other half to a boozy present this February 14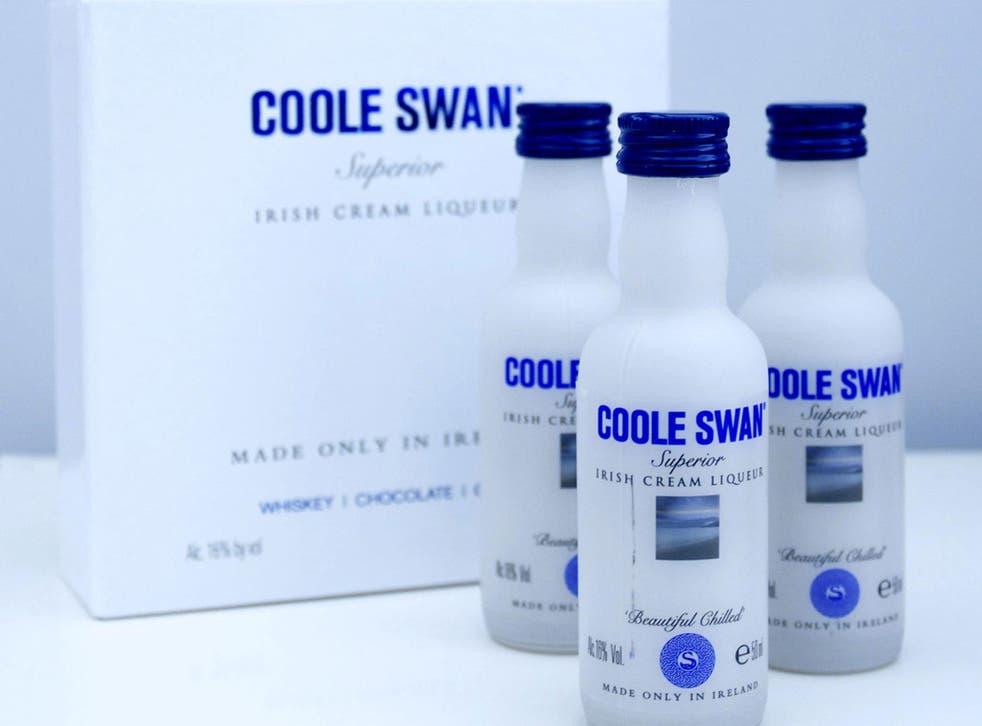 If Cupid ever runs out of arrows he could do a lot worse than loading up his sling with booze: a drop of alcohol has been used for centuries to ease inhibitions, becoming a common aid in human courtship rituals. It's no wonder retailers see St Valentine's Day as a good opportunity to roll out price promotions on bottles of romantically themed plonk, with booze challenging chocolates and flowers as the gift of choice for the love-struck.
If you're one of the many people scanning the booze aisles for a Valentine's gift that will both weaken the knees and quicken the heart of your loved one, then allow us to play cupid with one of these ten top tipples…
1. Thornbridge Love Among the Ruins, 7%: £11.59 per 375ml bottle, Beers of Europe
If beer is your other half's preferred tipple then don't think you can get away with any old can of lager. This Thornbridge effort is much more like it. It's a sour ale that has been aged in Burgundy barrels with cherries for over a year, smothering the lips with a deep fruity, tannic sourness before warming the mouth with rich layers of malt. And with its Champagne-style fizz (and price tag) you even get to pop a cork before toasting to your affections.
2. Major Cioccowhisky Chocolate & Whisky Liqueur, 17%: £15.95 for 50cl, The Whisky Exchange
What's better than chocolate? Liquid, boozy chocolate. This drink is the result of a passionate Italian affair between cocoa and whisky, resulting in a ridiculously opulent, smooth-sipping liqueur. Whisky fans will fall head over heels, chocoholics will swoon. Drink it neat or slather it over ice cream for a saucy Valentine's pud.
3. Eden Mill Love Gin, 42%: £35 per 500ml, John Lewis
With a distinctive ceramic bottle, this lovers tipple will turn heads even before any tops are popped. Inside is a delicate pink gin, with a fragrance of vanilla and rose that leads to mellow spicy berry flavours with a hint of rhubarb. It's an easy drinking choice that will impress even the most hard to please gin lover.
4. Coole Swan Irish Cream Minis, 16%: £14 for 3 x 50ml bottles, John Lewis
Here's a threesome we heartily approve of. Coole Swan is a sumptuous, silken liqueur, made from a blend of Irish cream and whiskey, and flavoured with chocolate, cocoa and Madagascan bourbon vanilla. These minis offer a perfectly romantic shared tasting experience, with the smoothest booze your tongue will encounter. You just need to decide who gets the third bottle.
5. Ruinart Rosé NV Champagne, 12.5%: £59.00 for 750 ml, Oddbins
You can always rely on a bottle of fizz to dig you out of a heart-shaped hole, but this extra special rosé will blow your suitor's socks off. This booze hails from Ruinart, the world's oldest champagne house, who obviously know a thing or two about fancy sparkly boozes. An elegant, fresh champagne, packed to the cork with red fruits and cherry flavours, delivered direct to your kisser atop a wave of fine filigree.
6. Tipple Box Cosmopolitan Cocktail Box: £24, Tipple Box
Show off your best moves this Valentine's Day by shaking up a special cocktail. To ensure you hit all the right notes, Tipple Box has a range of ingredient boxes bursting with quality craft booze and finely tuned recipes. Selections even include a Valentine special, but we think this classic Cosmopolitan box, with ingredients including Chase vodka, raspberry and strawberry liqueurs and Heron Valley cranberry juice, will get your partner dancing with delight.
7. Prestat London Gin Truffles: £12 for 175g, John Lewis
A last minute foray to the 24-hour garage for cheapo choccies is a recipe for disaster, so plan ahead and gift your sweetheart a box of these boozy treats. Prestat's best-selling Valentines gift is its Marc de Champagne truffles, but we're spending our money on gin. Each crisp white chocolate shell encases a chocolate ganache centre, infused with citrusy London gin and mixed with popping candy for an extra sensuous surprise. Watch as your beau blows their New Year's booze and chocolate abstinence in one naughty mouthful.
8. Saliza Amaretto Liqueur, 28%: £22.95 for 500ml, The Whisky Exchange
French writer Alexandre Dumas swore by the passion-arousing properties of almond soup. Of an evening, he would drink a bowlful before slinking out into the night to meet his mistress. It also stirred his creative juices while penning the romantic, red-blooded swashbuckler, The Count of Montecristo. There's bucketfuls of sweet almond amore in this amaretto liqueur – marzipan and honey-wrapped citrus fruits join harmoniously together for a big loving hug.
9. Edgerton Original Pink Gin, 43%: £32.90 for 70cl, Fortnum & Mason
Gin-lovers will be tickled pink by this handsome London tipple. It's an elegantly balanced, juniper forward gin with hints of liquorice, citrus fruits and dry spices. And for extra romantic cudos, this gin also contains damania, the libido-arousing "honeymoon herb" from Mexico. Extract of pomegranate seeds make this booze blush like a bashful bride.
10. WM Morrison Vintage Cava Rosé, 12%: £7 per 750ml bottle, Morrisons
Want some pink fizz on a budget? Let us steer you towards this Spanish cava selected by supermarket Morrisons. It has a sprightly sparkle and the pleasingly sweet taste of summer berries, becoming nicely dry towards the finish. It may not get the posh Champagne makers quaking in their boots but it's a fun fizz that will provide some romantic cheer without breaking the bank.
The Verdict: Alcoholic Valentine's Day gifts
We're going to be controversial by suggesting you fill your champagne flute with beer. Thornbridge's fizzy wonder is a work of art, adding a classy touch of sparkle to that special day.
Richard Hood and Nick Moyle are the Two Thirsty Gardeners. Their book, Brew it Yourself, is out now
IndyBest product reviews are unbiased, independent advice you can trust. On some occasions, we earn revenue if you click the links and buy the products, but we never allow this to bias our coverage. The reviews are compiled through a mix of expert opinion and real-world testing.