PS5 stock UK – live: Today's Playstation 5 restock updates from Smyths Toys, Amazon, Asda and more
Follow live for the latest PS5 drops from all major UK retailers, including Argos, Game, ShopTo and Amazon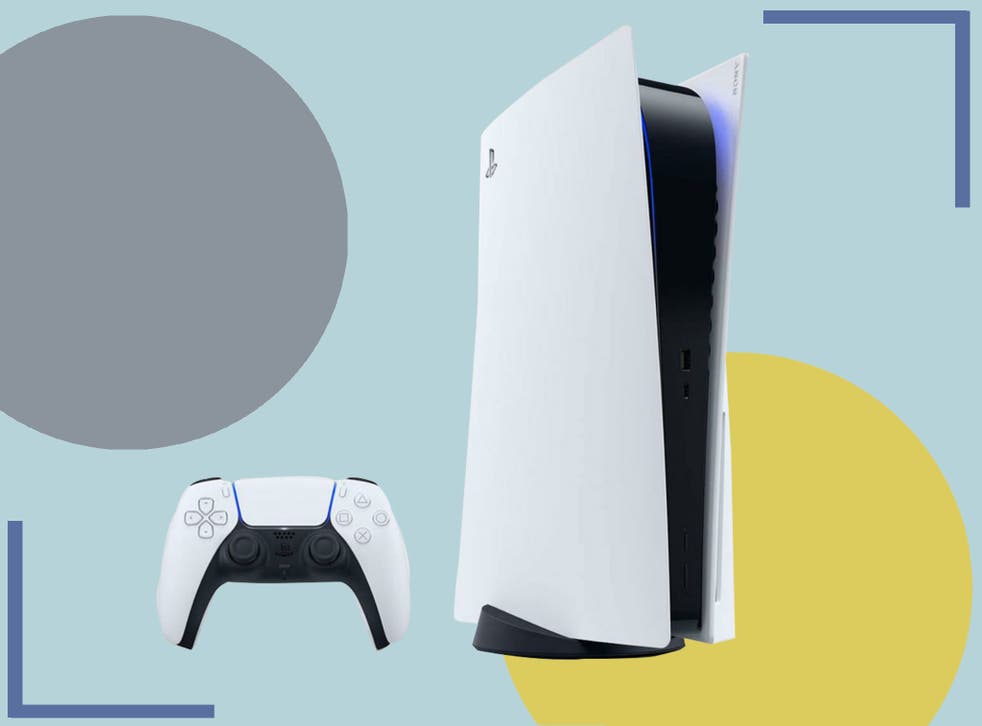 Update: The Smyths Toys PS5 restock came and went in the blink of an eye. Read on for more information on the next PS5 drop.
The PS5 console was released more than six months ago, but no one could have predicted how hard it would be to get your hands on the device.
Restock issues have been plaguing Sony since the initial reveal, and despite stores reopening in April in the UK as lockdown measures lift, it's still almost impossible to secure a console in-store (and still not easy online).
In fact, it's become so difficult for people to get their hands on a PS5 that it's spawned a whole Twitter community of stock trackers, as well as a 24,500-strong community of Redditors all trying to nab the console before it sells out again.
But, it's not all bad news; the restock landscape has started to improve in recent weeks. While June hasn't brought the monster drops we had in April, this week we've already seen a lengthy drop at Very, a restock at Asda, and even in-person drops at Game and Smyths Toys. There's plenty of rumoured drops on the horizon, too.
Still searching? We're here to help you get your hands on the coveted Playstation by keeping an eye on all major retailers, as well as offering the latest details on any rumoured releases. Follow along live so you don't miss out.
Read more:
You can trust our independent round-ups. We may earn commission from some of the retailers, but we never allow this to influence selections, which are formed from real-world testing and expert advice. This revenue helps to fund journalism across The Independent.
Check stock from UK PS5 retailers below:
1624464133
A recap of today's PS5 restock events
It's been a fairly disappointing day for PS5 restocks. We didn't get that rumoured Amazon drop for one, and the PS5 drops at Smyths Toys and Box.co.uk barely lasted five minutes. Maybe that's to be expected, considering we had some giant restocks on Monday and Tuesday.
All of the predicted restocks this week have already taken place.. But while no other retailers are rumoured to drop tomorrow or Friday, we always see surprise drops that no Twitter stock tracker has predicted ahead of time. We'll be back tomorrow with more PS5 updates. Until them have a great evening!
Alex Lee
23 June 2021 17:02
1624462117
'The Ratchet & Clank: Rift Apart' now available on PS5
The Ratchet & Clank: Rift Apart PS5 exclusive is now available for you to buy, and it costs £69.99 (so we hope you opted for a PS5 bundle with Rift Apart when it was in stock– it's not cheap!).
In The Independent's review of the game, our writer said that "Rift Apart has charm to burn, in its character design, lively combat mechanics, and explorable levels that feel large without seeming maze-like, busy without being cluttered."
If you've got a PS5, "this is one of the best looks yet at what the new console generation has to offer. It's big, it's bright, and it's almost impossible not to love," our reviewer said.
Insomniac Games' family-friendly action-platformer is a technical marvel with a good deal of charm
Alex Lee
23 June 2021 16:28
1624457017
The new cosmic red dualsense PS5 controller is out now
If you've successfully secured a PS5 – whether it was from Game or Argos or Very – you might want to partner your new purchase with a beautiful new cosmic red or midnight black PS5 dualsense controllers? The cosmic red PS5 controller costs £64.99 (Amazon.co.uk), while the midnight black PS5 controller is slightly cheaper at £59.99 (Amazon.co.uk).
For those of you still waiting for the PS5 to come back in stock, we'll continue to bring you all the latest updates as and when we have them.
The new PS5 DualSense controllers come in midnight black and cosmic red. Here's how much they cost and how to pre-order them from Amazon and Game
Alex Lee
23 June 2021 15:03
1624454917
Subscribe to the IndyBest newsletter for your essential free shopping guide 
Want more shopping insights? Why not sign up to the IndyBest newsletter to access the best deals and round-ups of the week's must-have products chosen by IndyBest experts. Dropping into your inbox every Friday morning, the handy digest features items from our tried and tested reviews by experts in the field – helping you make the most informed choice with your hard-earned cash.
Make sure you don't miss out on our exclusive IndyBest email dropping into your inbox every Friday morning
Alex Lee
23 June 2021 14:28
1624449577
Is there going to be an Argos PS5 restock next week?
If you weren't around last Friday, boy, did you miss out! Argos had a lengthy in-store regional drop of the PS5 with a copy of Ratchet & Clank. It was only available via click and collect – in other words, no home deliveries. It saw customers rush out of their homes to go and pick the bundle up.
Now, reports suggest that the retailer is due to get shipments of a standalone PS5 this weekend, hinting that the company could get a restock sometime next week. We'll let you know if anything changes.
Alex Lee
23 June 2021 12:59
1624448047
An expensive PS5 bundle went live at Box.co.uk and sold out instantly
If you've got cash to burn, Box.co.uk has just listed a PS5 bundle onto its website. It includes an extra dualsense controller, a copy of Ratchet & Clank and the Thrustmaster T150 racing wheel with a two-pedal set. The bundle costs an eye-watering £749.99 (Box.co.uk).
We saw it come in stock for about two minutes before being snapped up. Cheaper bundles are usually available at Game and Very, so we'll let you know if either of those retailers get a restock.
Alex Lee
23 June 2021 12:34
1624445263
Looking for an Xbox Series X instead? It's in stock at Very now
The PS5 isn't the only console which is ludicrously hard to secure. Microsoft's Xbox Series X is just as elusive. But it's actually in stock at Very right now.
Finding a retailer with stock is quite the challenge and requires luck as well as research. To give you a helping hand, we've got an up-to-date guide on how you can get your hands on the Xbox Series X, detailing every retailer that has previously had stock or offered pre-orders.
We're always refreshing it with the latest information on when new consoles are expected to come in, so check it regularly for restock updates:
Find out when the Xbox Series X is back in stock at Very and where to buy the new console from John Lewis and Amazon
Alex Lee
23 June 2021 11:47
1624442035
When will there next be an Amazon PS5 restock?
We knew there was only an outside chance, but when Amazon created a barebones page for a Ratchet & Clank: Rift Apart PS5 bundle on its website and we began reading reports that the console had been delivered to Amazon's warehouses, we really thought the console was going to go in stock on Prime Day.
Obviously, that wasn't the case, and again the console hasn't dropped today. Amazon generally drops the PS5 between Monday and Wednesday between 8am and 9am, so it's unlikely the console will drop this week. We'll let you know if we hear anything new.
Alex Lee
23 June 2021 10:53
1624440133
When will there next be a BT PS5 and EE PS5 restock?
The last time BT.com had a restock was on 25 May. Like Currys, it uses a code system. Those who have registered their interest will receive a code via email when there's a drop. This code will take customers directly to an order page where they can buy a PS5. EE works similarly, except it's only open to EE customers. The console is rumoured to drop at BT today, so make sure you're signed up for emails. Like Game, Argos and Smyths, BT could start allowing collections in-store.
Alex Lee
23 June 2021 10:22
1624438528
A physical Game PS5 restock took place on Monday
For those who weren't following along, Game had a physical PS5 restock on Monday morning, in another sign that restocks are slowly getting back to normal. According to the @PS5UKStock Twitter account, who leaked the news ahead of the Monday drop, each store had around 20 consoles available. Looking through the account's responses, a number of you were successful in pre-ordering the console. If so, you should be able to pick it up on Friday – but your local store will probably have told you when.
Alex Lee
23 June 2021 09:55
IndyBest product reviews are unbiased, independent advice you can trust. On some occasions, we earn revenue if you click the links and buy the products, but we never allow this to bias our coverage. The reviews are compiled through a mix of expert opinion and real-world testing.