The Independent's journalism is supported by our readers. When you purchase through links on our site, we may earn commission.
10 best free-from recipe boxes
Get ahead in the kitchen with a no-fuss service delivering fresh ingredients straight to your door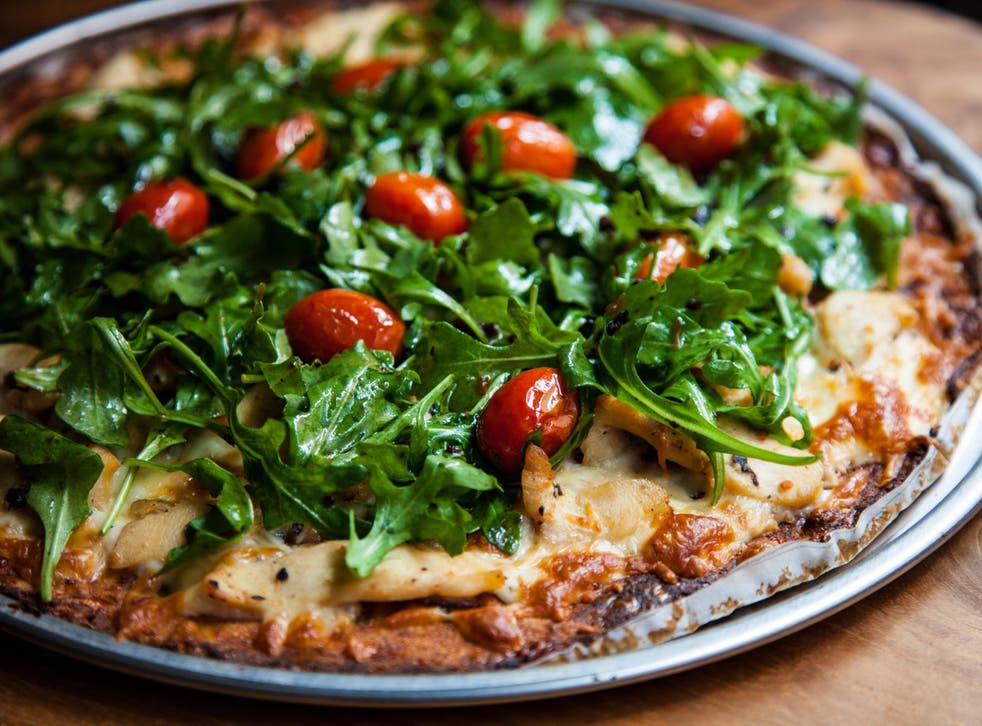 If you're keen to improve your culinary skills but don't have the time to spend hours trudging around the supermarket, recipe boxes offer an ideal solution.
With new recipes and all the ingredients delivered directly to your door, they not only offer inspiration but also help reduce food waste and make sure you devote time to cooking real food in the kitchen.
There's only one problem: those with allergies and intolerances have previously been left without any options.
Recipes usually contain wheat, dairy and egg (some of the most common allergens); making them unsuitable for the many individuals in the UK living with conditions such as celiac disease, gluten or wheat intolerance, lactose intolerance and multiple food allergies.
But times are changing and many recipe boxes now cater to dietary requirements.
Over several weeks, we trialled the latest free-from recipe boxes on the market and tested them for recipe variety, price, taste and suitability for a range of different allergens.
Whether you're looking for easy breakfasts, lunches, dinners or desserts, here's 10 of the best free-from recipe boxes.
Mindful Chef Box: from
£4.50 (per portion), Mindful Chef
Mindful Chef is one of the few recipe boxes on the market that are specifically designed for free-from consumers.
All recipes are gluten and dairy free; while health-conscious foodies will be pleased to hear that they also don't use any refined carbohydrates (such as white flour and rice) and their meat is all grass-fed.
There are 12 healthy dishes to pick from each week, making it one of the most varied boxes on our roundup – with a good selection of meat-based, fish-based and vegan dishes.
We trialled the succulent steak with apricot salad and a vibrant, plant-based chickpea masala.
Both of which not only tasted delicious, but also offered inspiration for being on a gluten-free diet without relying heavily on rice and gluten-free pasta alternatives.
What's more, for each meal sold, the company donate one to a child living in poverty.
And while most boxes on our roundups are for families and couples, Mindful Chef offers a "box for one" option too, for health-conscious singles.
Overall, if you're struggling with multiple food restrictions and need some inspiration to get creative in the kitchen again, Mindful Chef should be top of your list.
Batch Organics Box: from
£19.95 (box of 6), Batch Organics
Having dietary restrictions can make every day meals difficult, and breakfast is no exception.
Enter Batch Organics: a recipe box crammed with a range of organic DIY smoothie and breakfast bowl mixes.
Users can create their own box by selecting a range of smoothie cups or breakfast bowls (with three different size options of six, nine or 12).
All products are gluten-free and vegan, with the ingredients for each option clearly listed before selecting; which is helpful for those with other allergens too.
Favourites included the warming spiced mango and ginger breakfast bowl, the creamy cookie dough, and zesty greens and ginger smoothie mixes.
The kits themselves take mere minutes to prepare. The smoothie cups just require a few minutes in the blender, but the breakfast bowls need to be cooked on a hob or left overnight.
If you're stuck for some breakfast ideas or don't have much time to prepare meals before you dash out the door, then Batch Organics is a great investment.
Vegan Light Bite Box:
£38.00 (per box), Vegan Apron
Veganism is well and truly on the rise and, as a result, there are several boxes on the market that offer dedicated meat and dairy-free recipes.
Vegan Apron is one of the newest and offers a range of different boxes: a vegan comfort food box, a vegan dessert and baking box and a vegan "Lightbox" box (which is also gluten-free).
We tested the vegan Lightbox (which contained ingredients for three recipes) and tucked into dishes such as gluten-free chickpea pizza and Moroccan cauliflower.
Some of the recipes were a little tricky to master (despite tasting amazing, the pizza didn't quite come out the same as the recipe card) but were proof alone that a veganism and gluten-free diets don't have to be boring.
Excitingly, Vegan Apron is now expanding to focus on other allergens too, such as nut-free and soy-free.
Extra points are awarded for the 100 per cent biodegradable package and their commitment to using denim as a vegan alternative to a wool insulator.
Sri Lankan Curry
Subscription Box: £18 (per box), Hari Hari
Having dietary restrictions shouldn't mean that you can't enjoy a good curry every now and then. Hari Hari's new subscription box makes it easy.
Each month, you'll receive the ingredients to make three Sri Lankan curries (customers can choose from meat only, vegan or mixed).
You'll need some raw ingredients, such as meat, but included in our mixed box were three different spice blends: one for chicken curry, another for dhal and a third for a green bean curry.
The recipe cards are incredibly easy to follow and it's suitable for a range of allergens, including gluten, nuts, soy and dairy. A fantastic budget option.
Gluten-Free Feasting Box:
£25 (per box), Pasta Evangelists
You might have seen these pasta-preneurs on Dragon's Den a few weeks ago. Pasta Evangelists are letter-box suitable pasta kits that offer a mix of fresh and dried pasta; along with Italian-sourced sauces.
The gluten-free feasting box is a mix of three specially selected gluten-free dishes, but users can also choose to order individual dishes – with most of the gourmet, variety and vegetarian menu also having gluten-free options.
Although gluten-free pasta is now fairly easy to come by, it's still difficult to get your hands on a decent fresh, gourmet version and that's where Pasta Evangelists really shines.
The fresh porcini and wild mushroom tortellini was one of the best gluten-free pasta we've ever tried.
At around £8 a portion, it's not cheap but it certainly is worth the indulgence.
Little Cooks Co: from
£7.99 (per box), Little Cooks Co
Having a child who suffers from allergies can be tricky for many reasons and lots of the traditional children's baking mixes are off the table.
Little Cooks offers healthy baking kits for little ones and accommodates many dietary restrictions.
Created by a qualified nutritionist, the kits include all the dry ingredients (which are organic) for one recipe, an additional recipe card for inspiration and a child-friendly surprise.
All recipes use wheat-free bases (although, where oats are used, this may not be suitable for hose with celiac disease) and come with tested alternatives for those with dairy and egg allergies.
Our box contained a mix of organic ingredients (such as organic walnuts, dates, cashews and chia seeds) to make gluten-free, egg-free and, if required, dairy-free carrot cake truffles and an additional recipe for gluten-free courgette egg cups.
The detailed recipe cards included information on potential allergens, illustrated step-by-step instructions, while the box itself comes with nutritional information and marks allergens in bold.
Unlike most other recipe boxes, you do need to buy the fresh ingredients – but many of these are things you'll probably have close to hand (in this case being honey, carrots, lime and coconut oil or butter).
Little Cooks Co is a great, cost-effective recipe box which is a must-buy for those looking for child-friendly and allergy-friendly baking.
Vegan Recipe Box: from £11.20 (per meal for 2), Riverford
Soil Association-approved farmers Riverford now offer recipe boxes full of vegan, seasonal dishes.
With dishes such as sweet potato shepherdless pie and squash harira bowl, our box was a vibrant collection of homegrown vegetables. Many of which were coated in dirt, proving they were straight from the ground (and, of course, organic).
The vegan box isn't suitable for those with celiac disease, but is a great choice for those who are dairy-free and egg-free.
Gousto Family Box: from
£31.75, Gousto
Whilst Gousto isn't a specific free-from recipe box, their impressive menu variety means they are able to easily accommodate those who are through their user-friendly filter system.
The recipes are all about simple home cooking rather than complicated ingredients.
We opted for their family box which contained four dishes: Tuscan fish with black olive risotto, chicken and roast veggie bake, herby roast cauliflower and Mediterranean salad.
Of all the boxes, Gousto's was one of the easiest kits to follow, so it's great for beginners.
The only drawback to this is that its recipes can often rely on rice; which can become a little repetitive.
Overall, it's fantastic to see mainstream recipe boxes offering dishes everyone can enjoy and Gousto is a great choice for fuss-free, flavourful free-from cooking.
Bakewell Box: from £10.50
(per box), Bakewell
Bakewell Box has a simple premise: healthy, gluten-free and refined sugar recipe kits that are delivered on a monthly basis.
Unlike much of the gluten-free baked goods on the market, Bakewell doesn't use any refined sugar-basing recipes around things like ground almonds, oats or flax seeds instead.
There's also dairy-free and egg-free adaptations available too. We tested the raspberry muffins and the cocoa and banana loaf.
The recipe cards were clear to follow and as all the ingredients were all perfectly made-up in exact quantities (we simply needed a few fresh ingredients such as eggs and butter).
It was incredibly simple to use and, as we wanted to make ours egg-free, the owner was able to advise us of some adaptations to try.
Most importantly, our creations were delicious and left us feeling as if we were a shoe-in for next year's Bake-Off. At just over 10 pounds for two baked creations, Bakewell Box is fantastic value.
The only potential drawback for those with celiac disease is that they use a range of suppliers, which means their ingredients aren't made in a solely gluten-free facility.
Five Minute Gluten Free
Meals Gift Box: £49.99 (per box), Italian Hampers
This recipe kit is a one-off gift box rather than an ongoing subscription, but it's a great idea for those recently diagnosed with celiac disease and looking to stock their cupboards.
Although it's marketed as a gluten-free kit, it's also suitable for those who are dairy-free, egg-free and soy-free.
Included were two types of pasta (some of the most authentic-tasting dried pasta we've ever tried), two risotto mixes, juicy passata (that tasted just like a homemade version), fragrant basil oil, decadent truffle sauce, two dried pasta herb mixes and puttanesca pasta sauce.
Alongside this were a set of simple instructions for making a range of "five-minute meals" using the ingredients.
It's the priciest option on our list but the box is still a great starter kit or a perfect present for the newly free-from person in your life.
Verdict: 10 Best Free-From Recipe Boxes
If you're looking for a healthy, free-from recipe box that goes beyond the usual gluten-free staples, Mindful Chef is our top pick.
For vegans, Vegan Apron is a great choice to help you experiment – while those with a sweet tooth will love Bakewell Box.
Register for free to continue reading
Registration is a free and easy way to support our truly independent journalism
By registering, you will also enjoy limited access to Premium articles, exclusive newsletters, commenting, and virtual events with our leading journalists
Already have an account? sign in
Register for free to continue reading
Registration is a free and easy way to support our truly independent journalism
By registering, you will also enjoy limited access to Premium articles, exclusive newsletters, commenting, and virtual events with our leading journalists
Already have an account? sign in