The Independent's journalism is supported by our readers. When you purchase through links on our site, we may earn commission.
8 best PSVR games
Immerse yourself in a new-generation gaming experience with our pick of the releases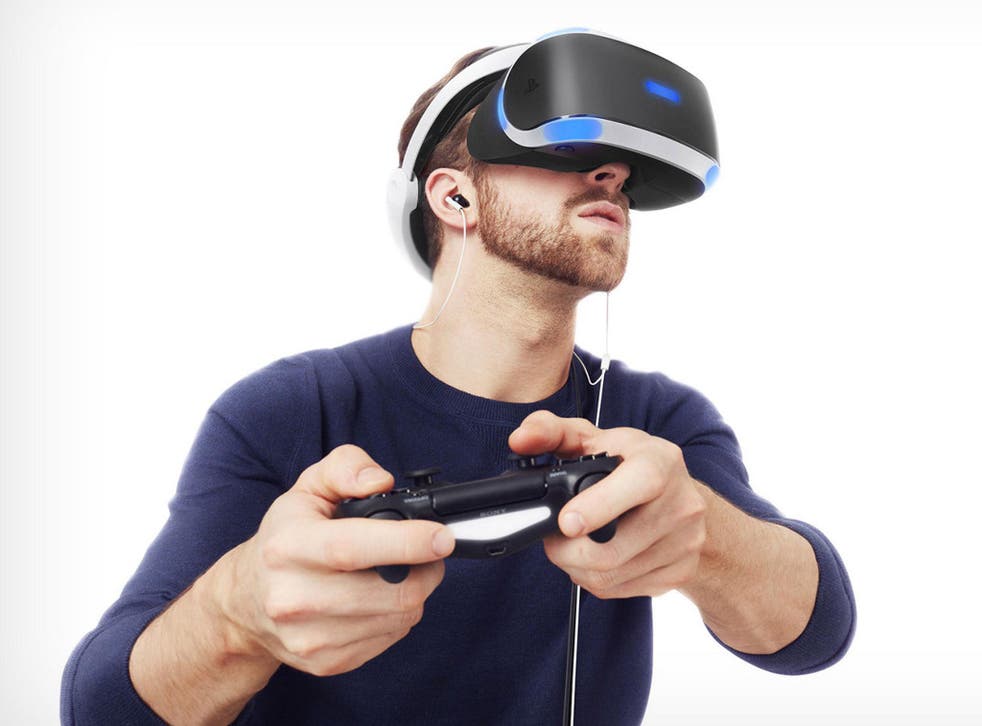 You may have noticed that virtual reality (or VR) is a new tech phenomenon. Nowhere is that more the case than in the gaming world.
With pioneering hardware being rolled out by Oculus and HTC with the Rift and Vive, respectively, Sony also wanted a piece of the virtual reality pie in the console market. The PlayStation VR headset is a more affordable option compared to the Oculus or Vive, both of which serve PC gamers only, but it still offers a great experience unlike anything else you can get on consoles right now.
Here are a bunch of the games that best showcase the tech's potential.
Resident Evil 7 Biohazard: £15, Amazon
Resident Evil 7 works so well in VR because of how intrinsic to the experience the virtual reality becomes. Rather than tack on an extra mode or level in the game dedicated to VR headsets, developer Capcom makes the VR a legitimate way to play the entire game. It's scary enough as it is, harking back to the classic days of old-school haunted house horror that made the series such a huge hit in the first place. But add VR and it enters a new level of claustrophobic intensity – there's nothing quite like it.
SuperHot VR: £19.99, PlayStation Store
The standard version of SuperHot is a rollercoaster unlike many other games out there. It's slick, stylish and empowering to the end. Its key mechanic revolves around the freezing of time whenever you remain stationary, meaning you move through the world planning how to dispose of enemies, manipulating time and movement as you do so. One shot and you're dead, making it an incredibly tough and reactive game. In VR, all of those dynamic considerations are heightened and it becomes super tense, with you moving around the game's levels to get through unscathed.
Rez Infinite: £24.99, PlayStation Store
As a re-master of a 15-year-old Dreamcast game, Rez Infinite is one of the most unexpectedly impressive experiences on PSVR. But its vibrant art style and use of incredibly vivid colour make it a VR experience unlike many others, and the pulsing beats of its soundtrack essentially just transport you straight into its neon, Tron-like universe as you fire projectiles into its polygonal enemies. It's mega fast paced and really addictive, but comes in a little short (around an hour long). Any longer, though, and Rez Infinite in VR would probably do unnatural things to your mind – the outside world would just feel like a dull bore once you took the headset off.
Batman Arkham VR: £15.99, PlayStation Store
Arkham VR's greatest strength is how it uses the visual capabilities of VR to demonstrate the medium's potential. It's not the most gameplay-packed game on this list, but it does successfully whisk you off to the grimy comic book streets of Gotham to don the cape and cowl. That's not an offer you get very often, and Arkham VR excels in its immersive qualities – with a couple of standout set-piece moments, you get to see Batman's world up close. Not to mention with his terrifying nemeses, including the ghost-white skin, chemical green hair and ink-red lips of Joker.
Star Wars Battlefront: X-Wing VR Mission: FREE (requires copy of Star Wars: Battlefront), PlayStation Store
The second licensed VR experience on our list, Star Wars Battlefront's X-Wing VR mission isn't so much a full game but a proof of concept to demonstrate what is essentially an arcade flight sim with the VR headset. Thankfully it's one that works really well, thrusting you face first into the cockpit of a legendary X-Wing to battle it out in space against an armada of TIE Fighters as you whizz between enormous asteroids. It looks fantastic and the crescendoing John Williams score completes the Star Wars experience just perfectly.
The Playroom VR: Free, PlayStation Store
Playroom is essentially a collection of mini-games that showcase the potential of VR, while also delivering a cast of adorable little robot creatures. It's rare to see this cutesy character creation outside of Nintendo's design work but Playroom does it brilliantly well. And the variety between the mini-games on offer is excellent, too, demanding you to do all sorts of different activities, each of which teaches you more about how VR can be utilised. There's even a co-op mode where one player has the headset while others use a controller, which is another level of inventiveness for the platform. Better yet, Playroom is free, which makes it unmissable if you have a VR headset.
Gran Turismo Sport: £39.99, Amazon
It has taken its sweet time but Gran Turismo Sport was finally released on the PS4 a few weeks ago. It brings photorealistic visuals, immersive sound and some of the most accurate sim handling in the genre, but none of that should come as a surprise from what is the most iconic racing game franchise in history. As well as over a hundred authentic cars and tracks, with day/night racing across all sorts of automotive disciplines, Gran Turismo Sport also offers a VR experience. There's nothing quite like getting into the driving seat of a supercar and having your brain trick you into thinking you're sat there. The meticulous detail synonymous with the franchise makes its way into the VR part of the game, too, meaning you're not missing out on any immersion.
Until Dawn: Rush of Blood: £14, Amazon
Until Dawn is great teen horror schlock, embracing its cheesy kids-on-the-run-from-a-masked-murderer set-up to deliver a genuinely frightening and gory game. In VR, as you might expect, its most terrifying moments are increased in intensity. Rush of Blood is on-rails and sits as an optional aside from the main game, so it's not quite as impressive an achievement as Resident Evil 7, but that doesn't mean it's any less entertaining. Removing the major branching paths of the standard Until Dawn experience, Rush of Blood focuses instead on a romp through a carnival of horrors. It's ace.
The Verdict: PSVR games
Our money has to be on Resident Evil 7. It's the most feature-complete, expert use of VR to date and encompasses the entire game, rather than just a tacked-on experience.
IndyBest product reviews are unbiased, independent advice you can trust. On some occasions, we earn revenue if you click the links and buy the products, but we never allow this to bias our coverage. The reviews are compiled through a mix of expert opinion and real-world testing.
Register for free to continue reading
Registration is a free and easy way to support our truly independent journalism
By registering, you will also enjoy limited access to Premium articles, exclusive newsletters, commenting, and virtual events with our leading journalists
Already have an account? sign in