7 best acoustic pianos to hit the perfect note every time
Buying a new piano is never a cheap endeavour, but finding the right one is a worthy investment that will last your family a lifetime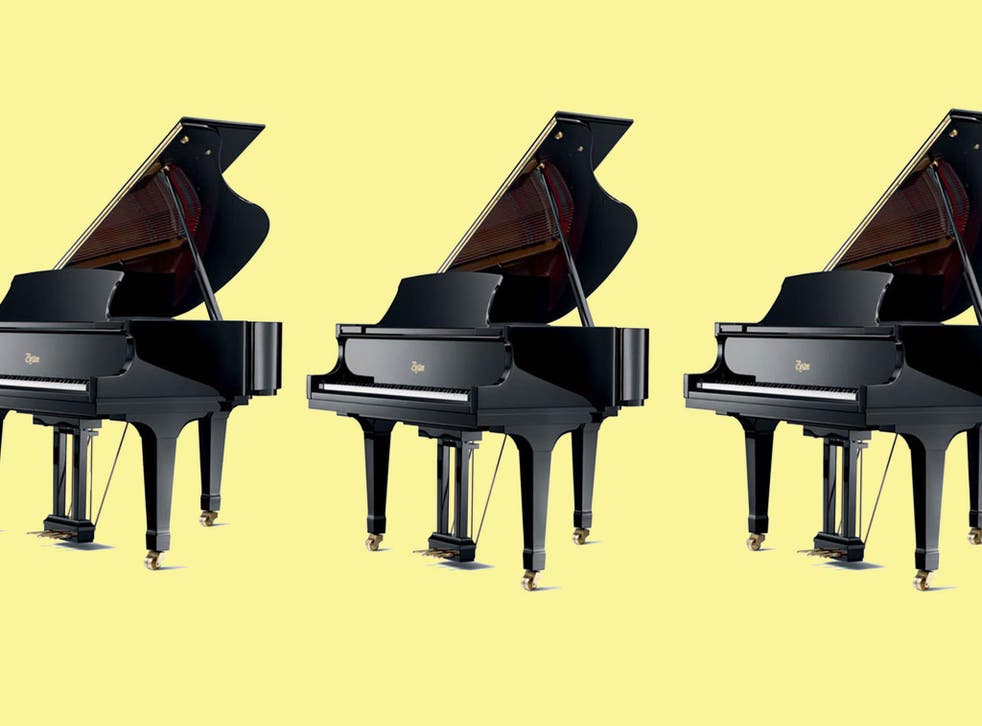 You've decided to buy a piano, but now you need to choose which type. Do you want a digital, acoustic or silent (an acoustic hybrid)?
To explain the silent hybrid technology, when you suppress the middle pedal of a silent piano – such as the Yamaha b2 – the hammers no longer strike the strings; instead, sensors detect the key movements and trigger digital piano samples that can be heard through headphones.
The early days of learning an instrument can be wearing for anyone in close proximity, so silent pianos are the stuff of dreams for irritable neighbours and intolerant parents. However, while silent pianos are a great solution, we shouldn't forget that part of the fun of learning and playing an instrument is to make a sound, and to share that sound.
The pioneers of the silent piano movement is Yamaha, who developed the technology back in 1958. For a long time Yamaha has been sampling its own top-of-the-range pianos for the purpose of manufacturing purely digital pianos and they continue to develop and update their sampling methods – it is also the only piano makers to create the electronics.
It's worth noting that you can fit silencing systems to any piano, and they range in price from around £1,800 to £5,000 depending on the piano and system you choose. Feurich piano silencer systems are one of the favourites among pianists.
And while digital self-play pianos have been mass produced since the 1980s – and are now being made by a swathe of manufacturers – we've always preferred playing acoustic pianos and there's a huge appeal from these that embrace digital technology and have the option of being played silently with headphones or plugged into a computer to be used as a midi controller. The other main feature of some hybrid pianos is self-play.
As with the world of cars, pianos are becoming more hybridised, amalgamating 21st-century technology with 18th-century innovation. There is a wide range of hybrids, so if in serious doubt as to whether it's an acoustic piano, all you need to do is check that there are strings inside.
Perhaps the pinnacle of piano hybrids is the elusive CEUS system by Bösendorfer. Unfortunately, Bösendorfer no longer produces the CEUS system – arguably the most precise system made to date. But, if you're lucky enough to see one on sale and have the budget, it would be a sound investment.
Pianos can be great investments; to name just a few you generally can't go wrong with Bösendorfer, Blüthner, C Bechstein, Fazioli or Steinway. Buying a new piano is never a cheap endeavour, so if you're considering taking out a loan to purchase an instrument be sure to go to takeitaway.org.uk – an initiative supported by Arts Council England and Arts Council of Northern Ireland that offers 0 per cent APR on a range of loans for musical instruments.
You can trust our independent reviews. We may earn commission from some of the retailers, but we never allow this to influence selections, which are formed from real-world testing and expert advice. This revenue helps us to fund journalism across The Independent.
Yamaha b2 silent SG2 upright piano: £5,300, Bonners Music
The Yamaha b2 is a wonderful upright, ideal for most pianistic abilities and is arguably the best value silent piano on the market. Yamaha has been manufacturing silent pianos since 1958 and is still ahead of others in many respects when it comes to hybrid pianos.
It has a superb, positive, somewhat weighty action, similar to the more upmarket Yamahas, and produces a full-bodied sound, owing to its solid spruce sound board, something you don't get with the smaller b1 model. This Yamaha is a great all-rounder and an ideal family instrument.
Yamaha DGB1 Disklavier grand piano: £19,500, Rimmers Music
The novelty of watching a piano that self-plays takes a long time to wear off, especially when they're now capable of playing almost anything. A unique feature of Disklavier is Disklavier TV, where you can tune into a live music broadcast performance and the piano will perform the song live. The Disklavier can also be used as a powerful learning resource; being able to see the keys moving is hugely beneficial, as well as being able to precisely record your own playing and listen back to it live. You can also play four-hand pieces with just two and an app can be used to control the piano. Aside from the wizardry of self and silent playing, the DGB1 is a fantastic piano to play with a crisp and bright timbre. The action is typically Yamaha, which has a certain heaviness to it, but nonetheless is accurate.
Hoffmann V112 upright piano: £6,490, Millers Music
Hoffman pianos are made in the Czech Republic and are a subsidiary of Bechstein, the upmarket German manufacturer. The V112 has a wonderfully smooth and precise action that has the feel of a top quality German piano, while its tone is full-bodied, beautiful and responsive to a range of playing styles. It also has a superior sonority that is consistent across the full range of the instrument.
Boston GP-156 performance edition 2 piano: £19,900, Rimmers Music
Boston's smallest grand piano, at just over five feet, has a sweet and expressive tone. It has many of the exclusive patents that belong to Steinway and is manufactured in the Japanese Kawai factory. The piano is available in a beautiful kewazinga bubinga (red coloured) veneer and is a wonderful piano for any home – and great value for money for any burgeoning concert pianist.
Bösendorfer 214VC grand piano: From £90,377, Coach House Pianos
Since Bösendorfer is now owned by Yamaha, all of its pianos can be purchased with Silent Edition and Disklavier Edition options. When the keys are pressed with utmost delicacy, it sings sweetly with incredible beauty, while at the other end of the spectrum, when struck, it produces a rich, powerful and percussive sonority. This Bösendorfer is a piano that would last for generations.
Kawai K15E upright, polished ebony: £3,069, Bonners Music
The K15E is a superb all-rounder and an ideal entry level instrument. The continental style makes the piano very compact, being not much larger than many digital pianos, so it's also ideal for smaller spaces. Like Yamaha, Kawai manufactures beautiful concert grands, and the techniques they use to produce those end up being used in their entry level pianos.
The action is light and responsive owing to Kawai's use of composite materials. The other benefit to composites is their suitability to climates that can vary throughout the year, offering more stability to tone and action. The piano's sonority is excellent and consistent across the instrument's range – this can be the downfall of other instruments in a similar price range.
C Bechstein millenium 116 upright piano: £15,880, Millers Music
The 116 piano makes you feel a part of the sublime sound it produces. Owing to its renowned craftsmanship, the instrument feels very responsive and a great deal of expression is easily achieved. Its tone is characteristic of German pianos: warm and mellow with rich bass tones that surpass the instrument's size.
The verdict: Acoustic pianos
The Yamaha b2 Silent SG2 is a great sounding piano that includes Yamaha's pioneering technology and will keep all family members and neighbours happy. It won't be long before grumpy neighbours will be asking plucky beginners to turn off the silent mode.
There are cheaper new pianos than the Kawai K15E on the market, however there is a noticeable disparity in tone quality, build quality and components. The Kawai is a superb instrument and, if looked after, will last a lifetime. If you're looking to purchase a grand without the need to remortgage your house then the Boston is a superior piano as an offshoot from Steinway, and it comes with Steinway's highly innovative patents and first class customer support.
Geoff Pearce is head of music at Northbridge House school and a piano teacher and composer
IndyBest product reviews are unbiased, independent advice you can trust. On some occasions, we earn revenue if you click the links and buy the products, but we never allow this to bias our coverage. The reviews are compiled through a mix of expert opinion and real-world testing.