As it happened
ended
1638551191
The Independent's journalism is supported by our readers. When you purchase through links on our site, we may earn commission.
Xbox series X stock - live: Who could restock Microsoft's console next in the UK?
Looking to snap up a new console ahead of Christmas? We're bringing you stock updates as they happen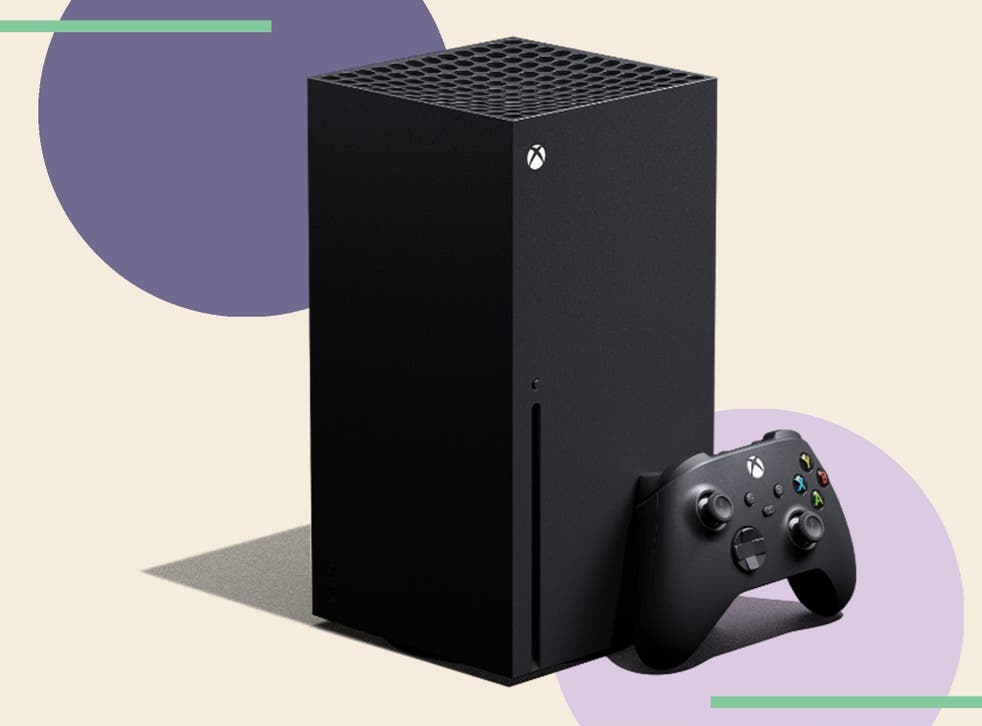 The Xbox series X is Microsoft's fastest-selling console, but despite its apparent success the next-generation games machine is still almost impossible to find in stock anywhere in the UK, both online and in-store.
Bottlenecks in the manufacturing process and a global chip shortage have slowed the production of the newest Xbox to a crawl, leaving shoppers in the UK wondering where they can get their hands on one.
The smaller, less powerful and much cheaper Xbox series S is easier to find, but the more advanced series X typically sells out within minutes of hitting the shelves. So, knowing when and where the newest console will be restocked next is key to grabbing one before they sell out again.
That's why we launched our Xbox stock alerts liveblog and if you're wondering where to buy an Xbox Series X in the UK today ahead of Christmas, we're on hand to help. Below, we'll update you with the latest live restock updates as soon as they happen, as well as any news on predicted restock dates, new games and accessories and milestone events.
Read more:
Check stock from UK Xbox Series X retailers below:
1638434448
Good morning fellow Xbox hunters
Welcome back to yet another day of tracking the stock of the Xbox series X. If you're on the hunt for the console on this bright and sunny Thursday morning, stick with us to be the first to know when the device drops.
Yesterday, Argos did a rather speedy drop – it lasted all of 30 minutes. So we're hoping for something a little more fruitful today. Stay tuned for all the latest news and insight.
Eva Waite-Taylor
2 December 2021 08:40
1638435057
How to buy an Xbox series X online
To make sure you're in the chance of getting your hands on an Xbox series X online, let's go over some things you can do right now to be ready when the next restock happens:
Register an account at each of the retailers that stock the Xbox series X. They're listed in the main article above
Ensure your correct payment details are saved in your browser on desktop, or on Google Pay or Apple Pay on your phone
Are you a BT customer, or know somebody who is? Register your interest on the BT site to get exclusive access to BT's next drop
Sign up for a 30-day trial of Amazon Prime, in case the retailer makes its next Xbox drop a Prime-exclusive
Download each retailer's app (if they have one) and add the Xbox series X to your wish list or "save for later" list
When the console drops, use the link in your wish list to add the Xbox to your trolley or basket – this usually has a higher success rate than navigating through the website
Keep note of the prices of bundles to ensure you're getting a good deal. Rounding up, the console itself is £450, controllers are £50, the official headset is £90, and Xbox Game Pass Ultimate costs £11 per month. Newly released games are £60, but retailers usually bundle older games with the console
The pay-as-you-go Xbox All Access programme is good value for money, so long as you don't already have a Game Pass subscription
Don't buy a console on social media, these are always scams
Eva Waite-Taylor
2 December 2021 08:50
1638435657
Microsoft launches Xbox museum
In honour of Xbox's 20th anniversary, the tech giant has launched a virtual museum. It's a web-based experience, which charts the console's history, as well as different games, it also provides insight into your gameplay stats if you sign in to your account at the beginning.
It presents 132 moments of Xbox's most important historical achievements, each linked to additional information that you can explore in further detail. It does also document notorious moments of Microsoft's shortfallings, including the launch of the Xbox 360 red ring of death and when the giant attempted to buy Nintendo.
Eva Waite-Taylor
2 December 2021 09:00
1638436064
The Xbox one controller you need from Argos
If you're happy with your Xbox one and are search for an additional controller for ir, look no further than this wireless option (£54.99, Argos.co.uk). It is said to easily pair and switch between your devices, be that your Xbox, PC, Android or iOS. It's available in six additional colours, including blue and camo. And we think this would make a great Christmas gift for the gamer in your life.
Eva Waite-Taylor
2 December 2021 09:07
1638436377
Does the Xbox series X come with a headset?
The Xbox series X doesn't come with its own headset – Microsoft assumes you already own a pair – but the console is compatible with all existing headsets for the Xbox One. If you're looking for a new one, the one below is where it's at.
If it's a headset for your Xbox series X you're after, this one featured in our guide to the best gaming headsets. "Being officially licensed for Xbox pays off for the Corsair HS75 as it pairs up well without any need for a wireless adapter," noted our writer. "In exchange, you get immersive Dolby Atmos sound which works particularly well when playing atmospheric horror games like Resident Evil Village (£49.99, Amazon.co.uk)," they added.
"Being able to hear what's around you enhances the quality of games a lot and the custom-tuned 50mm neodymium drivers work like a dream." Better still, it has a "noise-cancelling unidirectional microphone for multiplayer sessions", and it's "comfortable".
Eva Waite-Taylor
2 December 2021 09:12
1638436977
When will Game restock the Xbox?
Game last restocked the Xbox series X on 11 November, when it piped a steaming hot stream of Halo Infinite bundles into our laps. Before that, the retailer was restocking Microsoft's newest console pretty frequently near the end of October, and even found time to restock the infamous and inexplicably popular Xbox mini-fridge.
Game is coordinated about its Xbox restocks, synchronising drops across all of its stores at once. We're estimating more Xbox All Access stock will appear at Game next week, but it could happen as early as today. The retailer's been known to restock on a Friday.
Pre-orders can sometimes be made in-store, depending on the branch, so it's worth popping into your local Game if you're passing by to ask if they have any in stock.
Eva Waite-Taylor
2 December 2021 09:22
1638437217
What is Xbox all access?
Game and Smyths sold the Xbox series X exclusively through the Xbox All Access programme. But what is that exactly?
Xbox All Access is a payment plan that lets you spread the cost of the Xbox series X or Xbox series S over two years. Rather than pay £449 for the console upfront, you pay 24 monthly instalments of £28.99.
This includes two years of Xbox Game Pass Ultimate, the games subscription service allowing you to access more than 100 games on demand, including the likes of Microsoft Flight Simulator (£59.99, Argos.co.uk). Xbox Game Pass Ultimate usually costs £10.99 per month.
That works out as £712 worth of stuff for £695, meaning Xbox All Access is pretty good value for money. Now you just need to find an Xbox in stock. Stick with us and we'll alert you as soon as consoles are available.
Eva Waite-Taylor
2 December 2021 09:26
1638437817
Xbox games with gold in December 2021
Xbox announced the December games with gold lineup in late November. It consists of The Escapists 2, a game that sees you plot your break from prison, Tropico 5 – Penultimate Edition, which involves running your own island. Also available is Orcs Must Die! and Insanely Twisted Shadow Planet. All of which are free to Xbox live gold members, as well as game pass ultimate members.
Eva Waite-Taylor
2 December 2021 09:36
1638438177
What is the price of the Xbox series X in the UK?
The Xbox series X costs £449. There's also the Xbox All Access programme, where you pay nothing upfront and get an Xbox series X console and 24 months of Game Pass Ultimate for £28.99 per month. At the end of the 24-month term, you keep the console.
The all-digital Xbox series S console costs £249 and is more often in stock than the more powerful Xbox series X. The Xbox series S is also available through the Xbox All Access programme for £20.99 per month.
Bundles have been spotted, but they're unofficial and compiled by retailers to get rid of old stock and put off scalpers. Online retailer Very bundled the console with an extra controller when it had stock of the console.
With the base consoles in such limited supply, don't expect to see great deals on bundles anytime soon.
Eva Waite-Taylor
2 December 2021 09:42
1638439377
Best Xbox gaming accessories, from steering wheels to headsets
While it's proving difficult to find the Xbox series X in stock anywhere at the moment, you can still prepare for your console's eventual arrival by stocking up on this must-have official accessories.
The Turtle beach stealth 700 gen 2 (£129.99, Argos.co.uk) was praised by our writer for delivering "seriously impressive sound in a neat package that feels sturdy and premium".
If it's a steering wheel you're after, it's got to be Hori racing wheel overdrive (£99.99, Game.co.uk), with our tester claiming that it has a"simple design belying its superb build quality and durability, and can be clamped to a table for a secure ride".
Eva Waite-Taylor
2 December 2021 10:02
IndyBest product reviews are unbiased, independent advice you can trust. On some occasions, we earn revenue if you click the links and buy the products, but we never allow this to bias our coverage. The reviews are compiled through a mix of expert opinion and real-world testing.
Register for free to continue reading
Registration is a free and easy way to support our truly independent journalism
By registering, you will also enjoy limited access to Premium articles, exclusive newsletters, commenting, and virtual events with our leading journalists
Already have an account? sign in