The Independent's journalism is supported by our readers. When you purchase through links on our site, we may earn commission. Why trust us?
World Letter Writing Day: Everything you need to perfect the art of writing a letter, from sets to stationery
Put pen to paper and return to a more meaningful way of communicating with our guide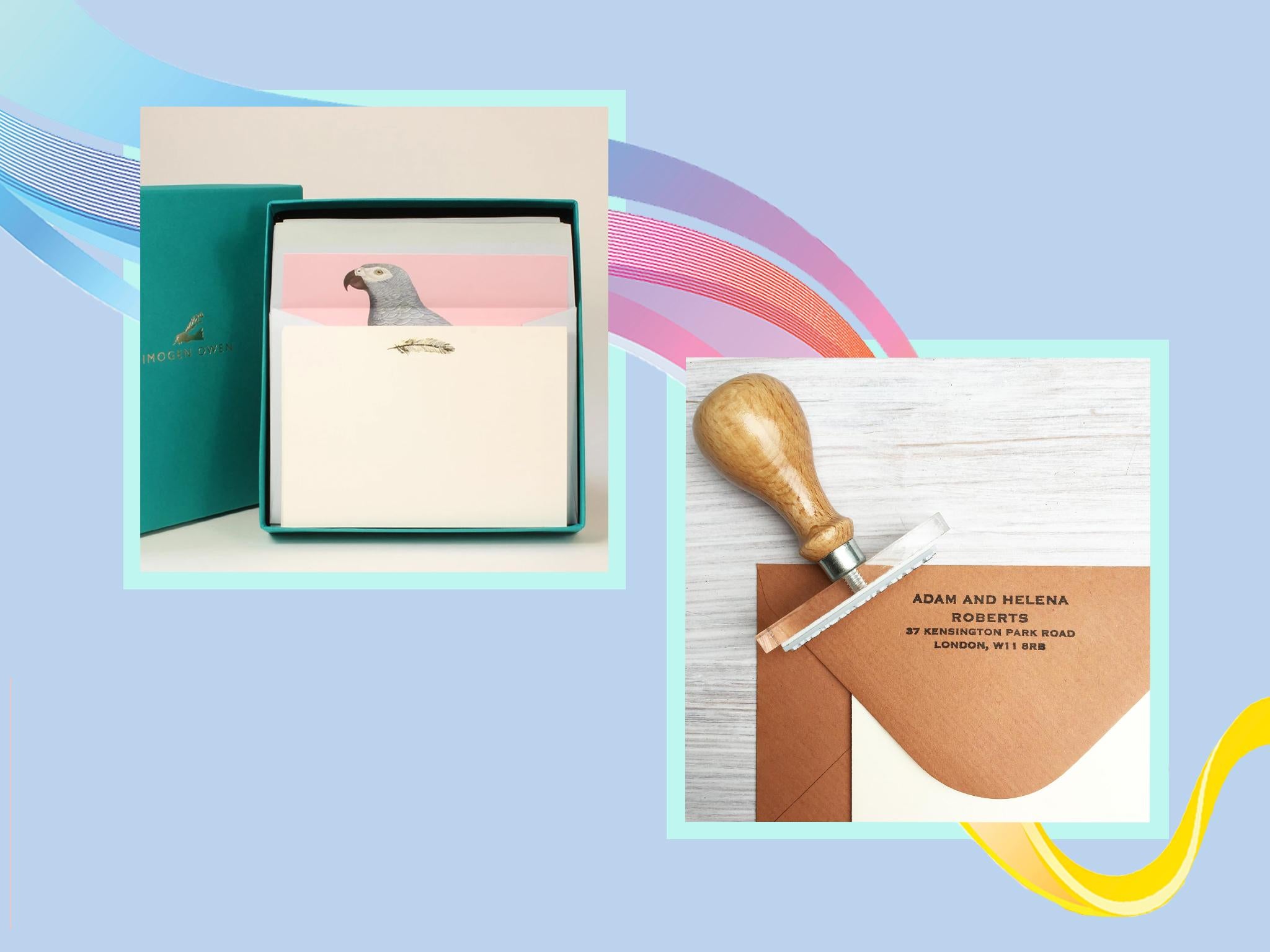 The coronavirus lockdown has forced us all to get creative with the way we communicate, as we spent months unable to see friends, loved ones and family members.
While apps like Zoom and Facetime became the new go-tos for virtually celebrating occasions such as birthdays and hen dos, many turned to a more traditional form of communication, as letter writing surged during lockdown.
Jenny Bishop from Quill London, a stationary shop which runs the London Letter Club, told The Independent that it had seen an increased amount of people signing up during lockdown, and that during these strange times, putting pen to paper has been hugely meditative too.
"Being so far away from loved ones and unable to meet up has meant people have had to find other ways to get in touch. We have members from all across the world, and it's been wonderfully insightful to hear stories of how other countries are coping, and there's such a feeling of unity knowing that everyone is in this together."
But letter writing shouldn't just be restricted to the pandemic. September 1 marks World Letter Writing Day, founded by Richard Simpkin, whose been an avid fan of the art since the Nineties. It's a day to encourage people to pick up a pen and paper and write a letter to someone special, be it friends or family.
With patience and a little practice, it's easy to improve your penmanship and return to the lost art. Ahead we've collated our favourite ways to get started, from letter writing sets to clubs you can join to find a pen pal.
You can trust our independent round-ups. We may earn commission from some of the retailers, but we never allow this to influence selections. This revenue helps us to fund journalism across The Independent.
Letter writing sets
If you're starting fresh and want a uniform look to your letters, we'd recommend investing in a letter-writing set that has everything you need.
With designs ranging from minimal to maximalist, it's a fun way to express your personal style and surprise recipients with a beautifully crafted letter.
In our guide to the best letter writing sets, we loved this Imogen Owen luxury correspondence parrot set, set of 10 (Imogen Owen, £30) especially for writing to someone for a special occasion.
The cards might initially appear fairly understated – with a gold embossed feather heading up each one – but recipients are in for a rather glorious surprise: inside the envelope flap, a beautifully painted parrot awaits.
Praising its luxurious feel, our reviewer said: "The card itself is generous in terms of both weight and thickness and the finish is smooth without being shiny. We also love the deep jungle green box the set is housed in."
The statement cards will make a lovely surprise for each lucky recipient.
Should your style be more minimal, this Over the c hello notecards, set of eight (Over the c, £10) is dreamy.
They're perfect if you have a more regular correspondence but still want each letter to feel meaningful. Each A6 card is made from 100 per cent cotton, at a thick and luxurious 300gsm, and is headed up with a simple "hello" message in a charming font.
They are hand printed using a 19th-century letterpress, so each notecard and self-seal envelope has a completely unique impression.
"These will suit anyone who likes understated playfulness – the black and white colour scheme keeps things low key," said our reviewer.
Coronavirus: The global gap in education
Show all 12
Stationery
You may prefer to keep things simple with plain paper and envelopes, but a high quality pen is a must-have for any letter-writing.
For sleek lines and smooth words, add this Lamy all-star turquoise fountain pen (Paperchase, £26) to your basket.
It comes with two blue ink cartridges to get you started and will add a vibrant touch of turquoise to your letter writing kit.
For low-cost luxury, this Sara Miller birds ballpoint pen set (John Lewis & Partners, £18) will also make a pretty addition to your desk.
The trio of ballpoint pens has intricate detailing of an elegant bird among dainty foliage. They are easier to write with than fountain pens, too
For an extra personal touch, add an envelope stamp to your letter-writing arsenal. Not only do they look the part, but they celebrate the traditions of letter writing in the best way.
We love this personalised monogram wax seal stamp (Not On The High Street, £14.95).
You can have it monogrammed with your initials and there are 24 colours to choose from, ranging from royal blue to pale pink. If you have regular correspondence through letters, it will be a sweet way for your recipient to know a newly arrived envelope is from you.
If you're writing to someone new for the first time, this address stamp (Etsy, £25) is an easy way to start a letter-writing relationship, as whoever receives it can easily write back, not to mention if it gets lost in the post, it will find its way back to you.
It would also make a fitting gift for a friend that's recently started writing letters.
Continue the traditional theme with this q connect letter opener with a wooden handle (Staples, £1.19) that will open up your mail with ease, keeping each letter in mint condition.
The steel blade will seamlessly cut through paper and is a tool to always keep in your desk drawer.
Letter clubs
Keep the art of letter writing alive by joining a club to celebrate your interest with others.
We'd suggest joining the London Letters Club, as it offers a welcome pack for £35, and also pairs you with a writing partner.
You don't have to live in London to join either, as you can opt to be paired with a UK resident or international letter writer. It can be a monthly commitment or more casual, writing to a new pen pal every few months.
The starter pack includes 10 A5 paper sheets, 10 A6 correspondence cards, 20 envelops, a correspondence log for you to keep track of your letters, an enamel pin and presentation box to keep your things safe.
The club also runs quarterly letter-writing socials, where you can meet like-minded people over a glass of wine and write together. Anyone can join but members of the club get priority access, so check back on its website to find out when the next dates will be announced.
The Handwritten Letter Appreciation Society is another club that aims to to inspire, unite and encourage people to pick up their pens.
It offers a membership for £5 that comes switch a certificate, badge, postcard and envelope to get you started.
Dinah Johnson, founder of the Handwritten Letter Appreciation Society, explained the appeal of letter writing and how the club got started: "The beauty of something tangible, that's actually travelled from a friend or loved one's hands to yours (or vice versa), and that is for your eyes only, is so precious and something we should all be lucky enough to experience. That's why we started the club back in 2017."
It encourages members to share photos of their letter-writing stations, be it a study, library, on a bus or dining table, to inspire others to follow suit.
For more inspiration, read our round-up of the best letter writing sets