The Independent's journalism is supported by our readers. When you purchase through links on our site, we may earn commission. Why trust us?
The Black-owned beauty brands you need to have on your radar, from Pat McGrath to Charlotte Mensah
Across hair and skincare, these companies are blazing a trail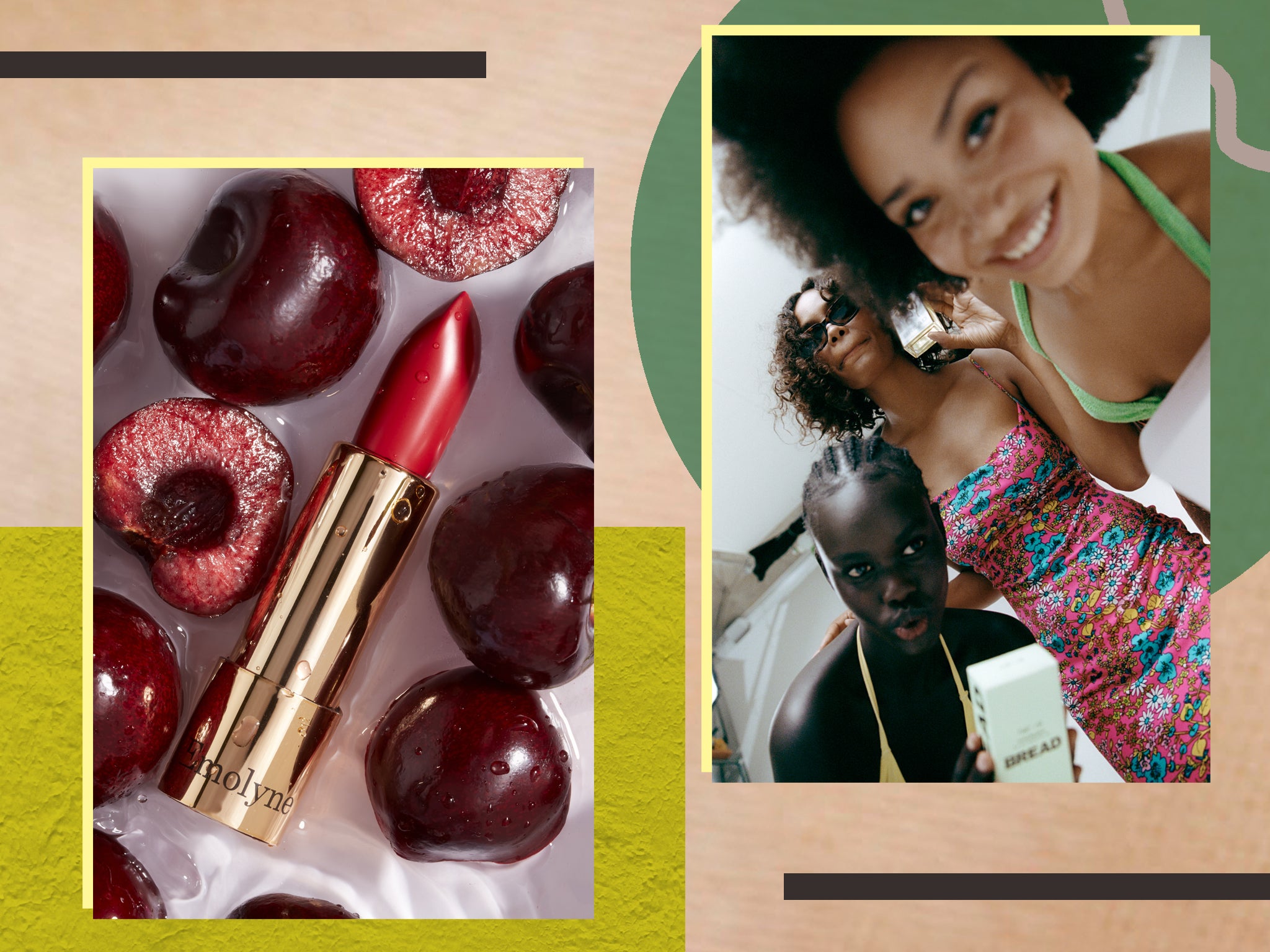 Innovation in Black beauty is nothing new; from the centuries-old use of chebe powder by the women of the Basara tribe in Chad to stimulate hair growth, to the story of Madam CJ Walker, the first female self-made millionaire in America, who made her fortune from cosmetics at the turn of the 18th century.
For decades, beauty and haircare products marketed to Black people have been monopolised by big pharmaceutical brands. In the make-up space, Black people remained left out for years, with very few brands extending their colour ranges to darker skintones. So it's no surprise that so many, in their frustration, went out to create their own companies, often focusing on natural ingredients that African and Caribbean aunties and grandmas used in their beauty concoctions.
Many Black-owned beauty brands have remained under the radar, largely down to limited funding and marketing budgets. But initiatives such as the 15 Percent Pledge, led by fashion designer Aurora James, are challenging retailers to do better by committing to dedicate 15 per cent of their shelf space to Black businesses. Uoma Beauty founder Sharon Chuter's Pull Up For Change, meanwhile, empowers Black-owned companies through its Small Business Impact Fund. Slowly, more brands are getting the recognition they deserve.
There are a plethora of options out there, from the beauty pros-turned entrepreneurs like Pat McGrath and Charlotte Mensah, to homegrown businesses like Nylah and Derma Organics.
Here are 21 of the best that you need to know and try now.
Read more:
Bread Beauty Supply
If wash day fills you with dread, Bread aims to bring good clean fun to your routine with sulphate- and silicone-free products. Founder Maeva Heim uses natural ingredients like macadamia oil and Australian kakadu plum that leave your hair smelling delicious and feeling luscious. The hair oil (£22, Cultbeauty.co.uk) is an essential for styling which adds a luxurious shine to your curls.
Visit Bread Beauty at Cultbeauty.co.uk now
Charlotte Mensah
Award-winning hair stylist Charlotte Mensah is the go-to professional for Black British celebrities, with over 25 years in the industry catering to curly and coily textures. Mensah spent more than six years working on the formula of her now multi-award-winning manketti oil. The manketti oil pomade (£52, Cultbeauty.co.uk) is a must-have for all naturally textured hair types – don't let the premium price point put you off, as a little goes a long way.
Epara
Founded by Ozohu Adoh, Epara balances science with nature to offer skincare tailored to the needs of women of colour. With organic ingredients sourced from Africa, the products gently tackles skin issues experienced by women of colour, from dryness to hyperpigmentation. We recommend the beautifully lightly scented hydrating serum (£180, Flannels.com) for dry skin – its smart packaging will take pride of place on your beauty shelf.
Ruka
Ruka is committed to helping Black women embrace and celebrate their natural hair textures, while focusing on ethical and chemical-free manufacturing processes. Offering clip-ins and ponytails in coily and blow out textures made from ethically sourced 100 per cent human hair, Ruka's pieces are perfect for anyone looking for length or volume. The think-kink ponytail (£109.99, Rukahair.com) is comfortable and easy to install – perfect for a special occasion or everyday use.
Maya Njie
Maya Njie's West African heritage and Swedish upbringing are the inspiration for her gender-neutral perfume brand. With formulas developed in her London studio, Maya blends essential oils, aroma compounds and resins with care and precision in small batches, filtering and bottling each by hand. It's that attention to detail that creates fresh and delicate scents, also available in handbag-friendly 7.5ml vials.
Shani Darden Skin Care
Celebrity facialist Shani Darden is responsible for the glowing complexions of Kelly Rowland, Chrissy Teigen and Jessica Alba, to name only a few. Her skincare line first achieved cult status in the US and recently launched in the UK at Cult Beauty. Her unique formulas are safe for all skin types, packaged in chic bottles that will take pride of place on your beauty shelf. The sake toning essence (£44, Cultbeauty.co.uk) is a winner – it brightens the skin while minimising the appearance of pores, leaving your face feeling instantly refreshed after application.
Télle Moi
Founded by business and law graduate Natel Allen, Télle Moi offers high-quality nail lacquers, including gel products with nude shades catering to all skintones, and bright bold hues for the more eccentric folks.
The Afro Hair & Skincare Company
It's all in the name. The Afro Hair & Skincare Company produces natural and organic beauty products for melanin-rich skin and textured hair, sourcing sustainable and organic ingredients that are cold-pressed and formulated in the UK. A promoter of holistic health and wellness, Ibi Meier-Oruitemeka is dedicated to educating Black women about the impact of ingredients in products heavily marketed to them. The delicious-smelling orange flower skin hydrating floral mist (£16, Theafrohairandskincompany.co.uk) is a must for instant hydration.
Visit Theafrohairandskincarecompany.co.uk now
Candour Beauty
Launched in 2020, Candour is one of the few Black-owned beauty retailers in the UK catering to Black people and their beauty needs. Its product offering is thoughtfully curated and tested by brand founders Jacqueline Kusamotu and Abi Lawrence-Adesida, making Candour Beauty a one-stop shop for Black-owned brands, from Epara and Meylon to premium labels like Dr Barbara Sturm and Olaplex.
Mum Bub Hub
Founded by two mums who are also working professionals, Mum Bub Hub is a lifestyle and wellness brand focused on the fourth trimester of pregnancy, promoting me-time and self-care for new mothers. Their "me time" self care set (£36, Mumbubhub.co.uk) is the perfect gift for anyone who's expecting.
Shedid & Parrish
This brand makes natural, vegan and cruelty-free hair products. Mixed-race founder Jessica Parrish blends natural ingredients such as shea butter and avocado oil to create scent-free products that nourish your curls. The afro butter (£29, Shedidandparrish.co.uk) is our go-to twist out product, for long-lasting, nourished locks.
Visit Shedidandparrish.co.uk now
The Karry
Anyone with a complex skin and or haircare regime can relate to the struggle of travelling with just hand luggage. Meet The Karry, created by Ginny Roberts, which produces a super practical set of glass jars and dropper bottles to put an end to your woes.
Fenty
While most people are waiting for an update on Rihanna's next music project, the beauty community are reaping the rewards of Fenty. Where to begin? Fifty shades of foundation, from the palest alabaster to the darkest Nubian hues, show that this brand has inclusivity at its heart. It also features skincare that Rhi herself swears by. The Fenty Skin buff ryder exfoliating body scrub (£21.25, Boots.com) is packed with shea butter, vitamin C and avocado powder, and smoothes and moisturises your skin.
Nylah
Blending heritage, hair and science, Kameese Davis has formulated a range of haircare products for Afro hair that promote healthy growth while being free from harsh chemicals. The product offering is simple but effective: Nylah's strength and shine thickening shampoo (£12, Nylahsnaturals.com) is packed with pea protein, jojoba oil and shea butter, cleansing your hair while also providing the necessary protection.
Derma Organics
Derma Organics offers handmade products for your skin and hair, with a focus on sustainably sourced ingredients and cruelty-free processes. From its African lemon and honey facial scrub (£17, Dermaorganicsbycfbp.com) to the scalp stimulating treatment with ginger root and cinnamon bark oil (£22, Dermaorganicsbycfbp.com), each product is formulated to tackle a variety of issues, from acne to eczema.
Visit Dermaorganicsbycfbp.com now
Equi Botanics
Founder Ekwy Chukwuji-Nnene is dedicated to providing botanical solutions to promote the healthy growth of Afro hair. Black seed hair elixir (£54, Equibotanics.com) is an ayurvedic formula of brahmi and bhringaraj oils, suitable for use as a daily hair oil or – our favourite – a pre-heat oil treatment.
Emolyne
A go-to for lipsticks, liners and nail polishes, Emolyne offers a range of nude and red hues for all skin tones with a pretty accurate shade matcher to find the perfect colour for you. Special mention for the smart, push-button lipstick case too.
The Glowcery
The cold-pressed fruit and veg craze has made its way to skincare, with Roshanne Dorsett's holistic and innovative The Glowcery leading the trend. From cleansers and serums to lip scrubs and body butters, the vegan and cruelty-free formulas are the key to "cleaning" up your skincare regime. We love the blue dew fruit enzyme oil to milk cleanser (£27, Theglowceryshop.com), which blends cold-pressed sesame oil with papaya and pineapple enzymes to wash away all residue from the day and provide gentle exfoliation without drying out the skin.
Pat McGrath
Beauty industry veteran Pat McGrath knows what she's talking about when it comes to make-up. With more than 30 years in the game, she has been responsible for creating the beauty looks for the biggest fashion houses and magazines in the world. She launched her eponymous make-up line in 2015, providing much-needed premium make-up for a wide range of skin tones. Her skin fetish: sublime perfection foundation (£61, Patmcgrath.com), is a game changer – it's a medium weight formula (a small amount really goes a long way!) with soft, natural finish and is completely buildable. With the correct colour match, nobody will know you're even wearing foundation.
Mysmile by Dr Uchenna
TV's favourite dental expert, Dr Uchenna, founded Mysmile to simplify oral care, with quality ingredients informed by her 25 years of experience. The fully recyclable packaging features an African print as a nod to her Nigerian heritage, bringing a little extra excitement to your dental regime.
Naturally Tribal
Using natural recipes inspired by her African heritage with ingredients sourced from the Kingdom of Essan in Nigeria, Shalom Lloyd founded Naturally Tribal in response to her child's painful eczema. Her completely vegan products are proven to soothe skin conditions including psoriasis, eczema and dermatitis and are safe to use from birth. The oroma body wash (£23, Naturallytribalskincare.com) infused with orange eucalyptus can turn your daily shower into an at-home spa experience while cleansing, nourishing and hydrating your skin all at once.
Visit Naturallytribalskincare.com now
Voucher codes
For the latest discounts on beauty and make-up buys, try the links below:
Looking for something organic, plant-based and free of chemicals? These are the best natural moisturisers for your face