The Independent's journalism is supported by our readers. When you purchase through links on our site, we may earn commission.
7 best men's wallets
With space for cash and at least five cards, these are the best wallets for holding your valuables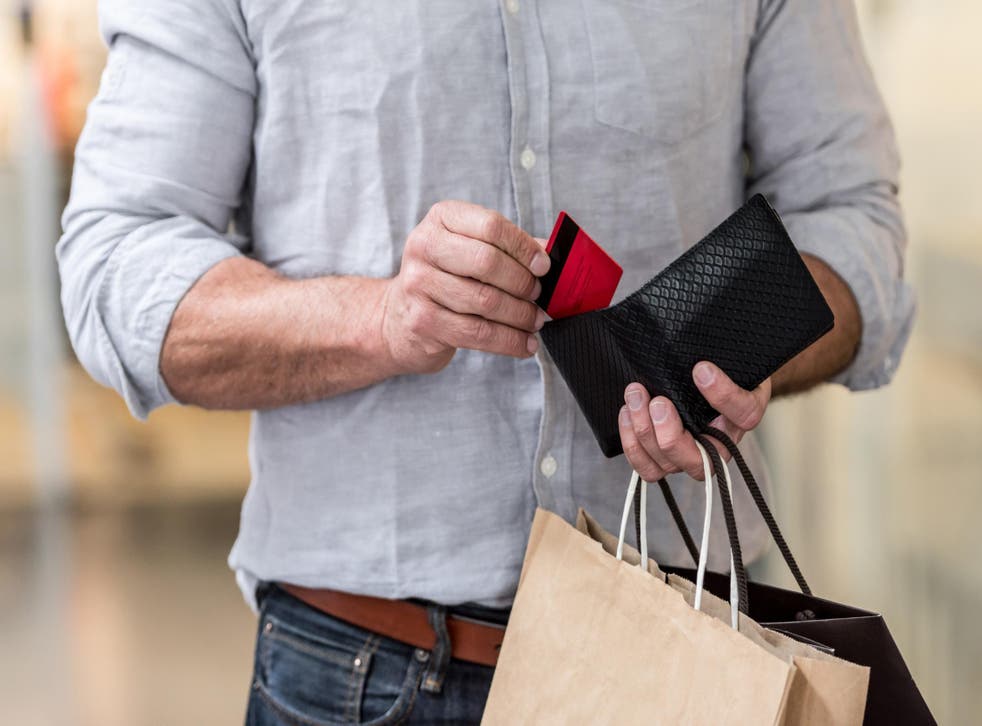 For something we carry every day, our wallets are often worn out and over-stuffed. Thankfully there are plenty of stylish, smart and durable upgrades out there to choose from today.
We selected a range of wallet styles for this round up — from bifold and slim fold, to zip case and card case. We also chose companies that specialize in crafting wallets or brands that use innovative materials and construction techniques. And then we put the wallets through their paces over two days of testing each, with at least five cards and as many bills.
Here are our favorites.
You will never go wrong with a classic leather bifold wallet and this one from Il Bussetto is our number one choice.
The leather is luxurious and the ever-so-slightly rounded edges are tasteful. The bill sleeve is perfectly sized for cash. And with six card slots and two internal pockets, you can comfortably carry everything you need without stretching the leather.
We were particularly impressed by the wallet's hand-painted exterior. It comes in classic colors like caramel and black, as well as modern alternatives like sky blue and bright red. We also appreciated the crisp canvas-lined interiors.
You can be confident this wallet will only get better with age.
Do not underestimate this wallet's small size and slim silhouette, it comfortably held all of our cards and cash.
When opened, you will find two quick access slots to hold the cards you use every day. An internal pocket on the left stores folded bills. And an internal pocket on the right, designed for the cards you use infrequently, comes with a pull-tab for easy access. In the future, we hope to see this ingenious feature in more wallets.
Altogether, the Slim Sleeve Wallet offers convenience without unnecessary features. If wallet bulk and disorganization are chronic problems for you, we recommend switching to this model.
As the name suggests, the Cascade Wallet has four elegant terraced pockets. The three exterior slots are suited for cards. The center pocket fits folded bills. It is clean cut and minimalist.
Many card holders feel flimsy or delicate, but this one does not. We appreciated how the long-lasting Horween leather lends a sturdy structure to the wallet, while the narrow profile lets it easily slide into your front or back pocket. The hand-sewn seams and painted edges add a trustworthy finish.
Refined design, sound construction and reliable materials — that is what you get with this wallet.
Veilance is the technical fashion off-shoot of Arc'teryx Equipment, which is itself renowned for outdoor gear. The Casing Billfold lives up to its promising pedigree.
Instead of stitches, the Casing Billfold is constructed with a lamination process in which seams are heated and fused together, essentially joining the wallet's different layers into a continuous piece of smooth, durable leather.
On top of the advanced construction, we were impressed by the precision-cut lines of the bill sleeve and two lateral card pockets. The wallet is nothing but sleek and stylish.
Budget permitting, this one is well worth the investment for anyone keen on artfully designed performance goods.
With Flyfold, Pioneer rebuilt the standard bifold wallet with modern materials and manufacturing techniques. The company went so far as to develop two specialist fabrics for the job: 10XD, a strong ripstop fabric; and Futureform, a flexible core that ensures the wallet keeps it structure.
Thanks to this advanced engineering, the wallet feels both indestructible and light. It easily holds cards in the two lateral pockets and bills in the main sleeve. And we were impressed that the whole object is sweat and water resistance. No more soggy leather and damp bills in the summer with this wallet.
The Flyfold is a great upgrade to the conventional bifold and we recommend it to anyone with an active lifestyle.
Perhaps the most straightforward carrier on the list, this wallet is a leather pocket secure by a zip. Quite honestly, that was all we needed.
Open the zip. Slide in your cards, cash and coins. Close the zip. And get on with your day safe in the knowledge that nothing is falling out.
The wallet's simple design is elevated by the craftsmen behind its creation. The Cash Half Zip Wallet is hand-made and dyed at a family-owned workshop in Japan that has been producing leather goods for over 40 years.
If you want to securely carry your money without fiddling through multiple card and bill slots, then this is the wallet for you.
The smallest on the list, No. 2 Wallet is made from a single piece of Horween leather folded into thirds and stitched together. It is slightly larger than a credit card and barely thick enough to feel in your pocket, but it still holds all the necessities.
We appreciated how easy it was to slip money into and out of this wallet thanks to the cutback corner of the outer fold — a practical detail that is also aesthetically pleasing. You will not find yourself struggling to pry your cash from this one.
This wallet is perfect for anyone who carries just the daily essentials.
Verdict: Best men's wallets
The competition was stiff, but our pick of the bunch has to be Il Bussetto's Dollar Sized Leather Wallet — its combination of a timeless design, rich leather and reasonable pricing won us over. If you fancy a modern take on a classic wallet, we recommend Pioneer's Flyfold or Arc'teryx Veilance's Casing Billfold. MAKR's Cascade Wallet is our suggestion for anyone looking to streamline their setup.
Register for free to continue reading
Registration is a free and easy way to support our truly independent journalism
By registering, you will also enjoy limited access to Premium articles, exclusive newsletters, commenting, and virtual events with our leading journalists
Already have an account? sign in