The Independent's journalism is supported by our readers. When you purchase through links on our site, we may earn commission. Why trust us?
6 best thermometers available on Amazon
With illness on the rise, a thermometer is an essential in every home. The Independent found the best ones for all your potential needs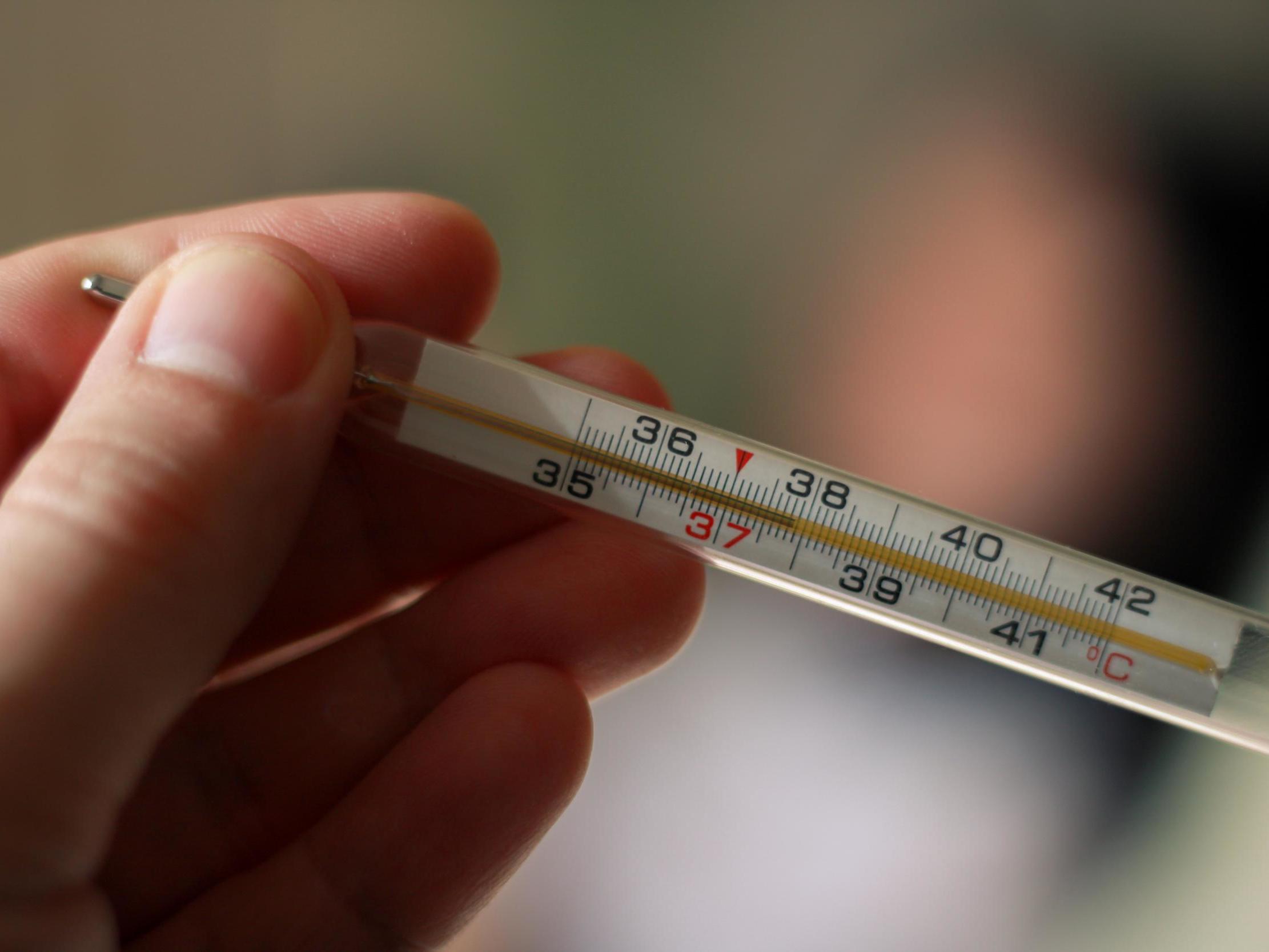 With fears of Covid-19 growing and the tail-end of the flu season still ongoing, everyone is running out and stocking up on supplies.
One of the key tools in your battle against viruses is a good thermometer, to keep track of fever and temperature. The Independent found the best thermometers available on Amazon, which were still in stock at the time of publication.
Best family thermometer:
No in-ear contact needed, infrared technology can read forehead temperature

Two modes for reading: Celsius or Fahrenheit

More accurate than standard thermometer
The Goodbaby Forehead and Ear thermometer is an excellent tool for the whole family, from infants to the elderly. Clinically tested to confirm accuracy within one degree, this thermometer is easy to use, highly rated, and has an auto-shutdown feature to save power. Reviewers claim that this thermometer is "reasonably priced for such a good product" and that "you should buy this if you have young children in the house".
Best budget thermometer:
Versatile: can be used orally, rectally, or underarm to read body temperature

Waterproof

Quick read: temperature readings in 10 to 30 seconds
For those looking for a more basic budget thermometer, the Enji HappyCare thermometer is a great option. With two temperature modes and a flexible tip, this model comes equipped with standard features and not much more, making it ideal for families who don't get sick often. Reviewers are satisfied with the product, saying it's a "great thermometer for the price. I have 2 kids and it's really easy to use and has lasted through MANY uses."
Best quick read thermometers:
Temperature detection in under 10 seconds

Waterproof tip

Beeps if fever is over 100.4 degrees
This is another great, basic thermometer. It comes equipped with standard features, a backlight for easy reading, and a plastic case for safe storage. A small "happy face/sad face" indicator lets you know if there's a fever running. Reviewers say this is a "must have for a family" and that it's "so easy to clean".
1 year warranty

Batteries included

Accurate readings within 8 seconds
Equipped with fever color indication, automatic shutoff, and a memory feature, this thermometer is quite the bang for your buck. This model can be used orally, rectally, or under the arm to gauge temperatures. Reviewers note that this model is "very easy to use and read" and is "great for all ages".
Best thermometer for infants:
Readings within 10 seconds of insertion

BPA and Latex free

Stores data on 10 past readings
While many versatile thermometers are on the market, FridaBaby makes this one specifically for use with infants. With a "parent proof insertion stopper" and a backlight, this thermometer takes away the anxiety some new parents may have regarding rectal thermometers. One happy parent said "After having the frida thermometer for a couple weeks, I am coming back to buy another one because it is SO easy to use, quick, and accurate! I may need to purchase a 3rd one when I go back to work so I'll have one at home, one in the diaper bag, and one at daycare."
Best thermometer for kids:
Kid friendly and approachable

Quick readings, under 30 seconds

Versatile: can be used orally, rectally, or under the arm
The Margo Moo thermometer is great for families with kids who don't like having their temperature taken. The friendly cow design makes this model seem almost toy-like and fun! With water resistance and a flexible tip, everything from insertion to cleaning is easier. One happy mom said "An extremely cute thermometer! Soft and flexible tip for kiddos who are still learning not to bite the thermometer. Easy to read as well."