The Independent's journalism is supported by our readers. When you purchase through links on our site, we may earn commission.
11 best truffle products
Elevate a humble pasta dish or simple risotto with a dash of black or white truffle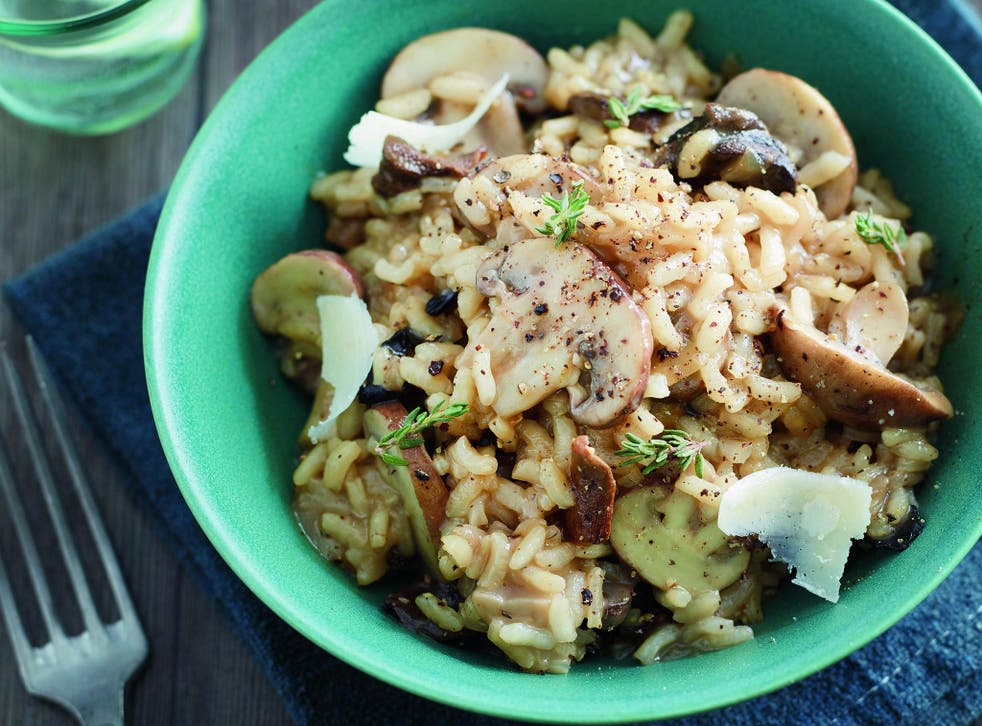 Notoriously expensive, truffle-infused products are a much more accessible way to incorporate that umami flavour into everyday dishes if you can't afford or find the real thing.
Traditionally sourced by pigs, nowadays truffle hunters go out into the countryside with their trusty canine companions who are happy to give up the treasure in return for a more dog friendly treat.
There are two main types of truffle, white and black: the first primarily comes from Northern Italy, while the latter is often found in France.
White truffle is considered the more premium of the two and gives off a more intoxicating smell. However, the black variety can actually be more suitable for cooking for this very reason so there's no need to discount.
These truffle-infused products can be used on everything from corn on the cob to barbecued meats, Sunday roasts to risottos.
Elevating humble meals you've cooked a million times before, into something extra special. With such a rich, pungent flavour profile, the smallest amount makes a big difference, so no need to save for best.
Cotswold Gold with White Truffle 100ml: £12, Cotswold Gold
High in vitamin E, rich in omega 3, 6 and 9 and low in cholesterol, this cold-pressed extra virgin rapeseed oil is renowned for its health benefits. It also has a high smoking point so is the ideal oil for cooking steak.
A little really does go a long way so use in place of butter or add a swirl to risotto or pasta for an impressive finishing touch.
La Dispensa Di Amerigo Parmigiano Reggiano Spread With Truffle 90g: £8.95, Harvey Nichols
Utterly indulgent, this spread contains two of Italy's greatest ingredients – authentic Parmigiano Reggiano cheese and bianchetto truffle (Italian for whiteish) which results in a creamy treat that you'll want to eat by the spoon.
If you manage to refrain from scoffing the lot immediately, we can't think of many things it wouldn't improve.
Feeling lazy? Stir through pasta or spread on bruschetta. Or if you have more time, try stuffing your own fresh tortellini.
Carluccio's Dried Porcini and Truffle Risotto 300g: £5.95, Carluccio's
The Carluccio's larder is full of Italian treats, but we were drawn to this luxury risotto rice, with truffle shavings and dried porcini.
Make the risotto in the usual way, with a glass of white wine if you have a bottle to hand and finish with a knob of butter alongside a generous shaving of parmesan. Restaurant-worthy Italian comfort food at its best.
Appennino Food Truffle Honey 50g: £8.95, Harvey Nichols
Delicate acacia honey takes on all the heady flavour and aroma of truffle in this petite pot from Appennino. You'll be able to see the little nugget of dried bianchetto truffle floating about in the velvet liquid.
A swirl of this will totally transform your cheese board – it pairs particularly well with ricotta, parmesan and gorgonzola but can also be used as a glaze on meats. We think this stylish pot would make a great gift for the gourmand in your life.
Waitrose Brie with Mushroom and Truffle: £20.00 per kg, Waitrose​
We've seen how truffle infused honey can improve a cheeseboard, but how about ditching the middleman and incorporating it straight into the dairy itself.
Waitrose has created a double-layered creamy brie with a pretty layer of mushroom and truffles sandwiched in between the two. This really improves once you bring it to room temperature so get it out an hour or so before you want to serve for ultimate ooze appeal.
M&S Truffle Pesto 90g: £2, Marks & Spencer
This tiny pot of pesto goes a long way, simply stir through pasta for a super easy, yet ultra-decadent mid-week meal - we liked ours with an extra handful of rocket.
The combination of olive oil with creamy cashew nuts and Grana Padano cheese (a hard cheese from north-eastern Italy, similar to Parmigiano Reggiano), makes this the perfect base for black truffle to shine through. An absolute steal.
Selfridges Selection Artisan Truffle Mustard 100g: £7.49, Selfridges​
If you want a powerful punch of truffle flavour, look no further than Selfridges premium Dijon mustard which provides the base for a whopping 23 per cent of black truffle oil and a further 4.6% of pure British black truffle.
This condiment will pimp your burgers, elevate your sandwiches and make a gourmet salad dressing.
Belazu Truffle & Pecorino Luxury Nut Mix 1.35kg: £39.95
Purveyors of the finest Mediterranean ingredients, The Belazu Ingredient Company supplies many of the finest hotels and restaurants in the country.
Although at first glance this bag of nuts looks expensive, the trade-sized portion will keep you going for a very long time.
Almonds, macadamias, cashews and pecans have been coated in a generous layer of truffle and pecorino salt for the ultimate in moreish snacking.
We challenge you to stop at just one handful.
Daylesford White Truffle Sea Salt 90g: £2.99, Daylesford​
Particularly good in sauces and meaty marinades, this fine salt dissolves quickly, leaving behind a umami flavour.
A fraction of the cost of real truffle shavings, you'll see the tiny specks of Italian white truffles interspersed throughout the jar and wonder how such a small amount can smell so good – but it just does.
A sprinkle over scrambled eggs is our new favourite way to start the weekend.
Corkers Olive Oil Potato Crisp Black Truffle 130g: £1.99, Ocado​
Never have crisps and dip been such a classy affair. Corkers use award-winning Spanish olive oil along with rich black truffle for a distinctly grown-up snack that's tasty without being overpowering.
If you're hosting but don't have time to rustle up a starter, we reckon these crunchy potato crisps will just about let you off the hook.
Joe & Seph's Olive Oil, Truffle Oil & Truffle Salt Popcorn 33g: £4, Joe & Seph's
We can normally get through an entire bag of popcorn by ourselves with no trouble, but this pungent silver pouch is not your everyday popcorn.
Like the rest of the Joe & Seph range, the popcorn is air-popped in England and each bite is big, crunchy and light. Well coated with Spanish extra virgin olive oil, white alba truffle and sea salt, the taste isn't quite as rich as the smell suggests.
The resealable bag is pretty handy, if like us you find it too much for one sitting.
The Verdict: Best truffle products
For an everyday indulgence, Cotswold Gold with White Truffle is an ultra-versatile store cupboard staple that will breath fresh life into almost every dish.
Stacey Smith is the founder of food & drink website Crummbs
IndyBest product reviews are unbiased, independent advice you can trust. On some occasions, we earn revenue if you click the links and buy the products, but we never allow this to bias our coverage. The reviews are compiled through a mix of expert opinion and real-world testing.
Register for free to continue reading
Registration is a free and easy way to support our truly independent journalism
By registering, you will also enjoy limited access to Premium articles, exclusive newsletters, commenting, and virtual events with our leading journalists
Already have an account? sign in